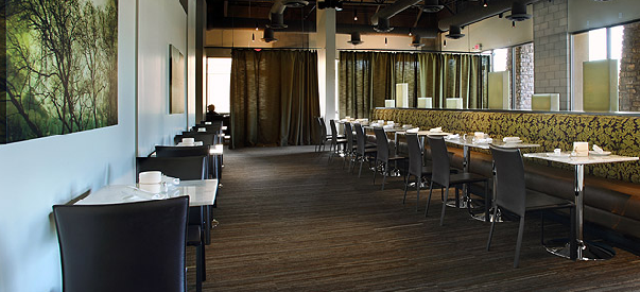 It's rare that I leave the office for lunch–I'm much more of the brown-bag type. However, I might just have to leave the comfort of my cubicle for Regions Bistro's new $7 express lunch. (And I might just treat a co-worker because lunch for two is $12).
On the express lunch menu, diners can chose from sandwich options of roast turkey breast, slow-roasted prime rib, jumbo shrimp salad, Regions chicken salad or albacore tuna salad. They can then pair their sandwich with their choice of a traditional Cesar salad, house salad or Regions homemade soup of the day. You can even add a glass of wine for just $5.
Apart from amazing prices and a tasty selection, Regions will also comp the meal if it's not ready for you in less than 10 minutes! The $7 express lunch is available at Regions Bistro's  Scottsdale location. 9343 E. Shea Blvd., Suite 100, Scottsdale, 480.657.2600, www.regionsbistro.com.