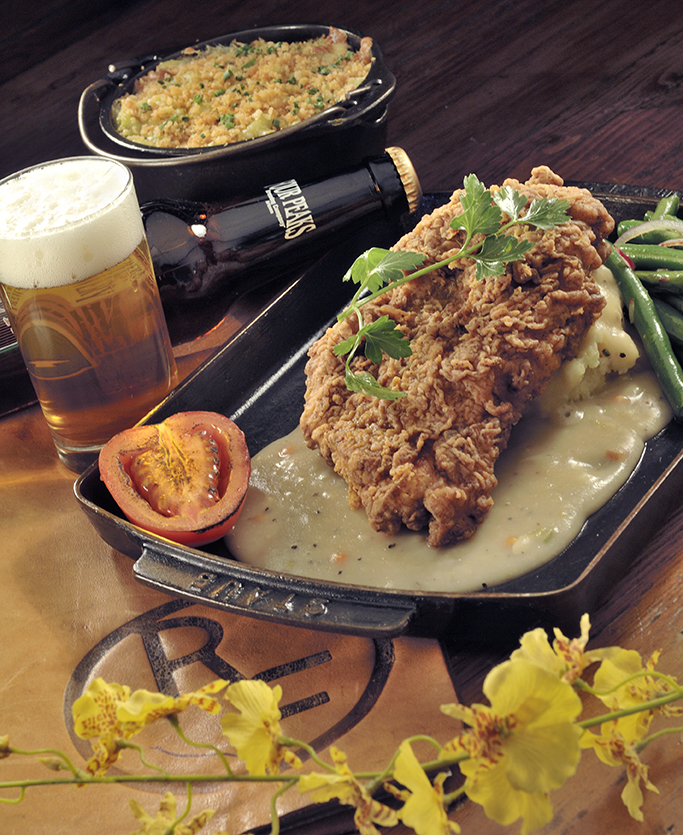 Bounce Back cards will return to the popular Roaring Fork restaurant this holiday season until December 31, 2020.  Guests will be treated to a complimentary $20.00 card for any $100.00 gift card purchase inside the restaurants.
Locals and visitors can "give the gift" of holiday dining and enjoy the restaurants' classics including:
SUGAR-CURED DUCK BREAST with Onion Jam, Sour Cherry Mustard, and Brussels Sprouts
RAINBOW TROUT Sautéed with Roasted Almonds, Capers, Brown Butter, and Green Beans
CEDAR PLANK SALMON served with Teriyaki-Apricot Glaze, and Grilled Asparagus
BONELESS BUTTERMILK FRIED CHICKEN with Mashed Potatoes and Gravy
DOUBLE CUT PORK CHOP served with Wood Grilled, Mashed Potatoes, Tomato Jam, and Maple Grain-Mustard Glaze
ROTISSERIE SPIT-ROASTED HALF CHICKEN with Mashed Potatoes, Grilled Asparagus, and Roasted Garlic Au Jus
ABOUT ROARING FORK
Roaring Fork's Wood Fired Cooking captures the spirit of bold American cuisine, creating flavors that crackle with a rugged edge. In the Old West, the best food was prepared on a simple wood fire. This same spirit, freshness, and flavor are at the heart of every dish served at Roaring Fork. Select from lamb, chicken, beef, pork, and fresh fish entrees all perfectly prepared by wood fire rotisserie, open flame grill, or wood oven roasting.
Roaring Fork is located at 4800 North Scottsdale Road in Scottsdale Arizona.  For more information call 480-947-0795 or visit the website at www.roaringfork.com.