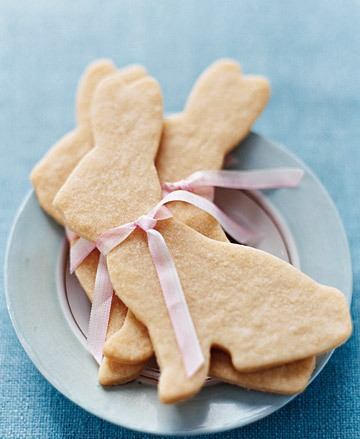 Don't feel like cooking on Easter Sunday? Instead of spending the morning baking a ham, make reservations at one of these incredibly tempting sounding Easter brunches.
Ritz-Carlton, Phoenix The hotel's popular Easter Brunch will be served in The Ritz-Carlton ballroom from 10 a.m. to 2 p.m., with entertainment to be provided by a live jazz trio. Menu highlights include seasonal fresh fruits, charcuterie, artisan cheeses, chilled smoked and roasted salmon and seafoods, an array of fresh salads and baked goods, live omelet station, freshly-carved prime rib au jus and honey-roasted smoked ham, eggs Benedict, delectable breakfast and lunch entrees such as seared halibut and honey-roasted chicken, and a decadent choice of dessert pastries, cakes, mousse and an ice cream and toppings bar. Easter brunch is priced at $64 per adult and $32 per child aged 2-12, plus tax and gratuity. Children in attendance will have access to the hotel's annual Easter egg hunt and holiday petting zoo. 2401 E. Camelback Rd., Phoenix. www.ritzcarlton.com.
The Phoenician From 10 a.m. to 3 p.m., the resort will host a traditional Easter brunch buffet. The brunch will include live entertainment, unlimited sparkling wine, visits from the Easter Bunny and holiday décor. The massive buffet will include garlic-rubbed leg of lamb; glazed ham with pineapple chutney and whole-grain mustard; seared salmon; ham and brie paninis; dark chocolate and sea salt paninis; malted waffles; brioche French toast; caviar; sushi; plenty of desserts and pastries; and oh-so much more. The brunch is priced at $89 for adults; $44.50 for children 12 and under. 6000 E. Camelback Rd., Scottsdale, www.thephoenician.com.
The Estate House The SouthBridge restaurant will host an elegant three-course Easter brunch from 11:00 a.m. to 3:00 p.m. Brunch menu selections include smoked Irish salmon, caramelized onion potato cake, and lemon marmalade; poached eggs, toasted brioche, grilled Taylor ham, and aged white cheddar crema; and strawberry rhubarb galette with honey gelato. The Estate House brunch is $49 for adults and $10 for children. 7134 E. Stetson Dr., Ste. 200, Scottsdale, 480.970.4099, www.estatehouseaz.com.
Latilla Restaurant at the Boulders Resort & Golden Door Spa The resort restaurant will host an exquisite hot, cold and dessert buffet with an omelet station, a carving station, bread and bakery items and a dessert table at the Latilla Restaurant in honor of the Easter holiday. The brunch is $75 for adults and $38 for children 12 and under. Children 5 and under are free. 34631 N. Tom Darlington Dr., Carefree, 480.488.9009, www.theboulders.com.
The Wigwam Golf Resort & Spa The special holiday menu, available from 11 a.m. to 2 p.m., includes a farm-fresh omelet station, imported meats and cheeses, a homemade waffle bar, hand-carved roasted meats including roast lamb and New York Strip, signature vegetarian and pasta dishes and a decadent dessert buffet including banana flambé, Grand Marnier panna cotta and an ultra kid-friendly sundae bar. Afterwards, take the kiddies to the front lawn for fun events. 623.935.3811. 300 Wigwam Blvd., Litchfield Park, 623.935.3811, www.wigwamresort.com.
Asia de Cuba The Mondrian will host an Easter extravaganza, featuring specialty brunch items showcasing Asia de Cuba's imaginatively inspired Asian/Latin fusion cuisine, and fun arts and crafts activities. We're most looking forward to the carne asada Benedict. Proceeds raised from this event will benefit Make-A-Wish Foundation and Kids Caring For A Cause Brunch is from 9 a.m. to 3 p.m. 7353 E. Indian School Rd., Scottsdale, 480.308.1131, www.mondrianscottsdale.com.
Prado Join Prado restaurant at InterContinential Montelucia Resort & Spa for a Mediterranean take on a classic holiday brunch. There will be Cava cocktails, MJ Breads, fresh fruit, yogurt and granola, eggs, jamones, prawns, grass-fed New York steak, a carving station with wood-fired roast leg of lamb and seafood paella, among many other menu items. The sweets table will offer petit fours, tortes, cakes and gelato, among other house-made treats. Price is $65 for adults, $30 for children 5-12. Children under 5 are free. 4949 E. Lincoln Dr., Paradise Valley, 480.627.3004, www.icmontelucia.com.
The Ritz-Carlton Golf Club, Dove Mountain Southern Arizona's Cayton's Restaurant will serve a three-course Sunday brunch, starting this Sunday. Among the signature brunch items will be crab cakes Benedict, watermelon gazpacho, barbecued Atlantic salmon, huevos rancheros and many other delicious specialties. The cost is $32 per person and $16 for children under the age of 12. Pricing includes non-alcoholic beverages. The Sunday brunch will be served each week from 10 a.m. to 2 p.m. 6501 Boulder Bridge Pass, Marana, 520.572.3530, www.ritzcarlton.com.
Different Pointe of View The signature restaurant at Pointe Hilton Tapatio Cliffs will be feature a brunch buffet in a fine dining setting. Guests can look forward to savory meats such as baron of achiote-cured kurabuta pork, slow-roasted prime rib, and roasted game hens with lemon and herbs. Other buffet selections include seasonal fruits and berries; wild mushroom ravioli; a chef's frittata station; organic vegetable crudités; seasonal salads; and assorted artisan breads. Brunch is from 10 a.m. to 6 p.m., and buffet prices begin at $61 per adult, and $31 per child 12 years old and under, excluding tax and gratuity. 11111 N. Seventh St., Phoenix, 602.866.6350, www.differentpointeofview.com.
Avalon The brunch at this new South Scottsdale eatery will run from 7 a.m. to 3 p.m., and some of the items featured on the menu are the Avalon frittata with sun-dried tomatoes, grilled asparagus and Nueske bacon. If you happen to be a lunch person, then you might enjoy Avalon's rendition of a prime Angus beef burger with aged Havarti. 7707 E. McDowell Rd., Scottsdale, 480.656.0010, www.avalon-scottsdale.com.
Sushi Roku This W Scottsdale sushi spot will reach outside its comfort zone on Easter Sunday by serving fruit-topped waffles, poached eggs, roasted leg of lamb and an amazing-sounding lobster shepard's pie, plus more enticing bites. 7277 E. Camelback Rd., Scottsdale, 480.970.2121, www.sushiroku.com.
image by marthastewart.com