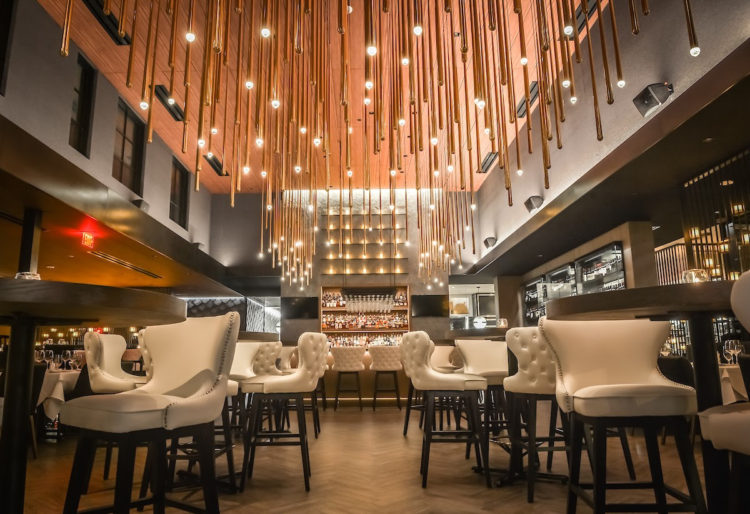 This November the Valley's top trio of steak and seafood restaurants will support three of Arizona's beloved charities who have lost much-needed funds as a result of these unprecedented times.
Starting at 4:00 pm on Sunday, November 1st, 2020 Dominick's Steakhouse, Steak 44, and Ocean 44 will encourage guests dining at their top restaurants to round up their checks to support the Phoenix Heart Ball/American Heart Association, PANDA, and Make-A-Wish Arizona. 
As part of the campaign, each restaurant selected the charity of its choice to benefit from the month-long check round up, which will run November 1st through Monday, November 30, 2020. 100-percent of the charity check roundup will go to these participating charities: 
Dominick's Steakhouse will benefit Make-A-Wish Arizona
Ocean 44 will benefit PANDA
Steak 44 will benefit the American Heart Association/Heart Ball 
Charities have been hit hard. All of the spring, summer, and fall events have been canceled and many of their biggest donors are not able to give like previous years. No one understands this more than the restaurant industry. We are still at a reduced capacity but we want to do our part to help the community we live in so we are hoping everyone at our restaurants can round up their checks, whether it's just a few dollars or a bigger donation, we just encourage everyone to donate what they can to keep these top organizations doing incredible things our community.


– Jeff Mastro, co-owner and co-founder of the Ocean 44, Steak 44 and Dominick's Steakhouse
Guests are also welcome to bring a check and made out to the charity name and the restaurant will collect and deliver those.
A little more about the charities benefiting:
The Phoenix Women's Board of the Steele Children's Research Center, affectionately known as PANDA, supports discovery processes to improve treatments and cures for devastating childhood diseases. The strong and unique partnership between the PANDA members and the researchers and physicians at the Steele Center has made it possible for us to embody our name, People Acting Now Discovering Answers.
For 61 years, the Phoenix Heart Ball has helped to advance the lifesaving mission of the American Heart Association (AHA), a mission that has impacted the lives of countless men, women, and children in our area. 
From humble beginnings, the AHA has grown into the nation's oldest and largest voluntary organization dedicated to fighting heart disease and stroke. A shared focus on cardiovascular health unites our more than 33 million volunteers and supporters as well as our more than 3,400 employees.
Heart disease is the No. 1 killer worldwide, and stroke ranks second globally. Even when those conditions don't result in death, they cause disability and diminish the quality of life. We want to see a world free of cardiovascular diseases and stroke.
Make-A-Wish Arizona helps fulfill the wishes of children with a critical illness between the ages of 2 1/2 and 17 years old. Make-A-Wish was founded and headquartered in Phoenix.
In response to Covid-19, all three restaurants have enhanced their existing stringent safety and sanitation protocols to exceed all state and CDC guidelines.  In addition to the dining rooms re-opening — Ocean 44, Steak 44 and Dominick's Steakhouse continue to stay open from 4pm to 9pm daily for its white-glove curbside service of the full menu. 
To order from Steak 44 please call 602-271-4400 or visit www.steak44.com. Click here to view the full Take-Out Menu.
To order from Dominick's Steakhouse please call 480-272-7271 or visit www.dominickssteakhouse.com. Click here to view the full Take-Out Menu.
To order from Ocean 44 please call 480-867-004 or visit www.ocean44.com. Click here to view the full Take-Out Menu.  Delivery is also still available on Uber Eats, Door Dash, and Postmates.