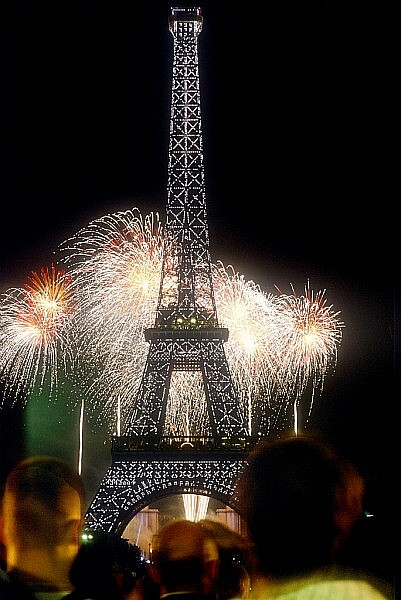 Even though we aren't all able to jet off to Paris this summer, Backstreet Restaurant & Wine Salon and Metro Brasserie are helping Valley dwellers get in on the Bastille Day fun. Phoenix's Backstreet restaurant, known for its European-inspired menu and fine wine list, will host its 4th annual Bastille Day celebration on Saturday, July 11. The culinary event includes a four-course French menu, French wines paired by Backstreet owner and wine expert, Jock Wulffson and ample European ambiance.
1st course: Foie Gras au Torchon or Braised Pork Belly with Pork Rillettes or Smoked Salmon Mousse. 2007 Domaine la Bastide Roussanne
2nd course: Cuisse de Canard Farci – Roasted Duck Leg stuffed with Mushroom Duxelles or Fillet Mignon with Truffle Sauce or Market Catch of the Day, 2005 Daniel et Martine Barraud, Mâcon Vergisson la Roche or 2005 Frédéric Magnien, Côtes-de-Nuits Villages, Croix Violette
3rd course : Organic Field Green Salad with Chevre
4th course/dessert: Tarte Tatin, Patrick Bottex, Bugey-Cerdon, La Cueille
*Guests may also select a bottle of wine from Backstreet's award winning retail selection.
Reservations are required. Backstreet's Bastille Day dinner is $50 per person or $75 per person with wine pairings. 3603 E. Indian School Rd., Phoenix, 602.550.7900, www.backstreetwine.com.
Meanwhile, Scottsdale's Metro Brasserie is also offering a special Bastille Day special through July 19. Metro guests will be offered a two-course dinner for the price of $17.89 (reflecting the year in which the Bastille was stormed:1789). They can choose from a selection of menu items including steak frites (a k a grilled hanger steak), beurre maitre d' and pommes frites, rainbow trout with golden potato salad in a brown butter vinaigrette frisee, and sea scallops with creamed corn, saucisson basquaise, and tomato vinaigrette, among others. The Bastille Day special will be available daily after 5 p.m. and includes any salad and entrée on the dinner menu. 7114 E. Stetson Dr., Ste. 105, Scottsdale, 480.994.3663, http://metrosouthbridge.com/.