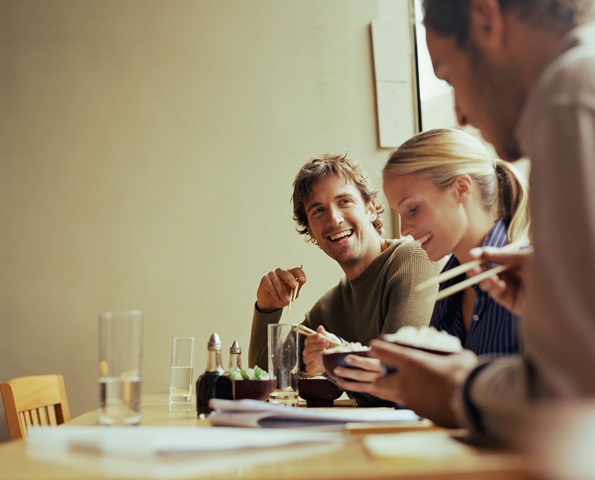 Saturday kicks off this fall's Arizona Restaurant Week, offering Valley diners the perfect opportunity  to try that restaurant they've been meaning to get to for months–or simply support their neighborhood favorite.
During Fall Arizona Restaurant Week, more than 200 Phoenix area and Tucson restaurants will offer specialty prix-fixe dinner menus for $30 and $40 per person, excluding beverages, tax and gratuity–unless otherwise noted. Some of this year's most notable participating restaurants that span the Valley include Beckett's Table, Binkley's Restaurant, Lon's at the Hermosa Inn, BLT Steak, Brat Haus, Christopher's Restaurant and Crush Lounge, Crudo, Distrito, Whiskey Row, El Chorro, House of Tricks and many more.
"When you think of Arizona food, you may think of tacos, burritos, menudo; but that's not the whole story," says Arizona Restaurant Association President and CEO Steve Chucri. "There are so many different cuisines and foods available in Arizona beyond traditional Southwestern food."
Plus, if getting a great deal at some of the Valley's most high-end restaurants wasn't sweet enough, diners will have the chance to celebrate and honor Phoenix Children's Hospital throughout its 30th birthday month. During Fall Arizona Restaurant Week, diners can text a donation to Phoenix Children's Hospital at the end of each meal. Diners can text "PCH30" To 50555 and specify their donation amount or visit www.happybirthdaypch.com. Donations are being accepted via text or website immediately.
Be sure to make reservations. For a complete list of participating Fall Restaurant Week restaurants, visit www.arizonarestaurantweek.com.
If you check out Arizona Restaurant Week, be sure to Tweet your experience to us at @AZFoothillsFood!