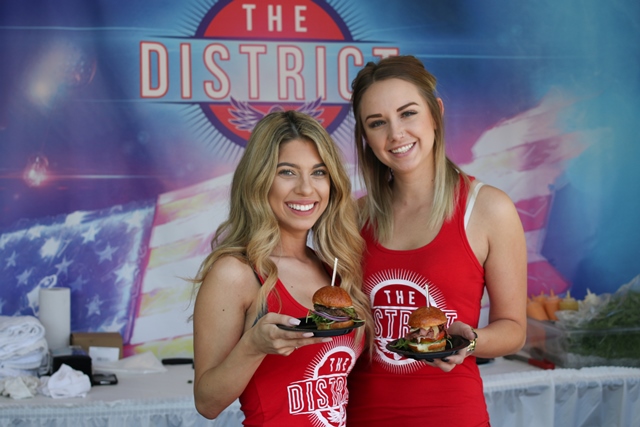 Get your stretchy pants ready as the Scottsdale Culinary Festival is underway April 8 and 9 at Scottsdale Civic Center Mall. Event-goers can expect eats from 40 local restaurants, sips from 30 craft breweries, 20 bands, a teen cooking challenge, chef demos, a family zone, a beer garden, and vodka lounge.
New to the festival this year is the Local Lounge, presented by Hensley Beverage Co. It will showcase local wineries, spirits and craft beer from around the state. Another exciting addition is the announcement that country-singing superstar LeAnn Rimes will take the stage April 8. Other entertainment highlights include performances by The Walkens, Share Rowe, Uncorked, 76th Street, Pistoleros and Thaddeus Rose.
All net proceeds raised will support the nonprofit Scottsdale League for the Arts in its effort to promote the arts and arts education organizations in the Valley.
Ticket details:
$12 General Admission – Presale online
$15 General Admission – Day of
Kids 12 and under are free
$42 Beer Garden – Presale online
$45 Beer Garden – Day of
Beer Garden includes GA to the Scottsdale Culinary Festival + a souvenir tasting mug and 20, 4 oz beer samples
$150 Saturday VIP Admission
$125 Sunday VIP Admission
VIP admission includes a meet and greet with celebrity chefs, exclusive demo seating, and unlimited food & wine tastings inside the VIP tent, while supplies last