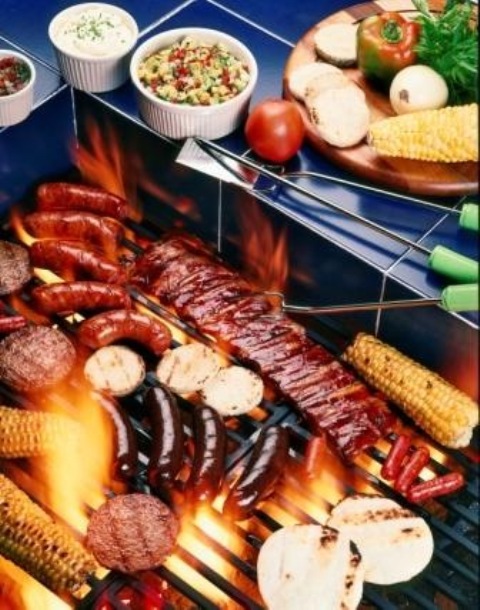 With holiday visitors long gone and the fridge overflowing with aluminum foil-covered goods, leftover food just isn't as appetizing. So instead of trying to recreate a tasty din-din, switch up the menu with barbecue from some of the Valley's most sought-after eateries. Here's five worth visiting.
Big Daddy's BBQ
Plating big portions, guests of this newish Scottsdale barbecue spot, Big Daddy's BBQ, can savor the sweet and smoky tastes of pulled pork, chicken and ribs. Each entrée is generously slathered with the chef's famous sauce and paired perfectly with choice sides like mac and cheese and creamed corn. To wash it all down, try Big Daddy's house ale.
Bobby Q
Opened for lunch and dinner, Bobby Q's has been a Phoenix family staple for years. An upscale dining destination traditionally known for its steak selection treats all its meats with the perfect amount of spice and specialty sauce before slow cooking it over hickory wood. Bonus: The restaurant is affixed to Bobby Q's Lounge—a super-plush nightclub featuring VIP rooms, bottle service and music. http://www.bobbyq.net/.
Don & Charlie's
Located in Scottsdale, families have been enjoying the tastes of Don & Charlie's long before barbecue was a phenomenon. The restaurant's two unique sauces—a Midwestern-style barbecue sauce and a Southwestern-style sauce—were created distinctly for the restaurant by the owner himself. Today, those two sauces are still the rage. With several select choice cuts of meat, barbecue here is a work of art that spans many state lines. Be sure to try Don & Charlie's famous ribs. http://www.donandcharlies.com/.
Joe's Real BBQ
Located in a 1920's brick building set in the "golden age" of architectural Arizona, Gilbert's Joe's Real BBQ (sister restaurant to other Gilbert establishments, Joe's Farm Grill and Liberty Market) is open every day except major holidays. Equally as appealing is its barbecue cuisine. Cooked low and slow over pecan logs, guests can chose from an array of meats that include beef brisket, pulled pork, pit ham, pork ribs, chicken and turkey. But don't stop there; after, savor the sweet treats of freshly baked desserts like apple crisp and root beer cake. Did we suggest bringing an appetite? http://www.joesrealbbq.com/.
Honey Bear's
An idea that was cooked up to pay for college expenses by childhood friends, Mark Smith and Gary Clark, has turned into a 23-year business venture that encompasses 70-plus employees. The secret weapon: the family's secret Tennessee barbecue flavors and sauces. Honey Bear's has popular locations in Phoenix and Tempe. http://www.honeybearsbbq.com/.
–Christine Whitton, assistant editor