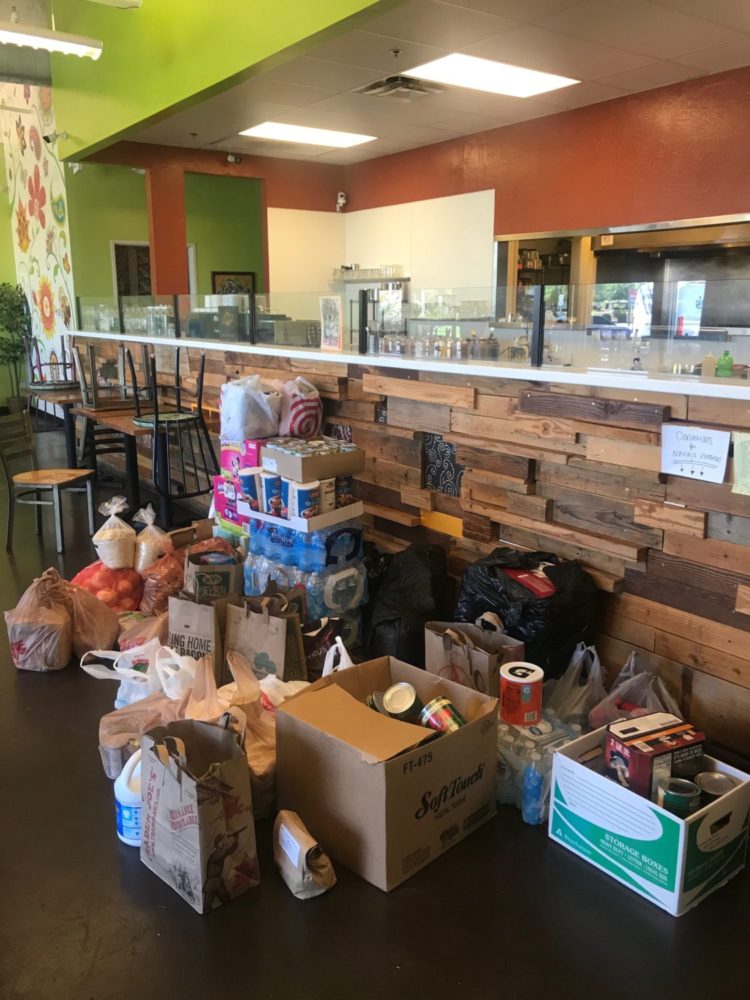 It's fair to say that COVID-19 has impacted nearly everyone in some way. For Sasha Raj, owner of 24 Carrots in Tempe, this equated to completely redirecting her business model to serve take-out only… and to further her dedication to helping her community in a time of need.
When restaurant closures were announced in mid-March, Sasha didn't waste a moment. She spent the days following building out her online ordering capabilities with easily accessible menus to provide takeout and curbside pick-up. 24 Carrots closed on a Sunday; by Tuesday morning, her new online system was live and ready to accept orders.
However, she admits that there have been compromises that have been difficult to make. For example, to-go packaging isn't necessarily in line with the concept's vegan approach of being gentle to one's body, and gentle to the earth.
And while she knows it's just temporary and while she would prefer to offer her customers a plated dish they can sit down and enjoy, she has found a new use for her dining room.
24 Carrots now serves as a collection site for donations that are made to the Navajo Nation every Wednesday. In addition, the restaurant provides meals for three shelters and two hospitals on a regular basis.
While the drop off of meals to first responders has been widespread as of late, Sasha discovered that some organizations were in desperate need of consistent donations, while much hardworking staff and medical providers in other wards of hospitals never received any of those donations.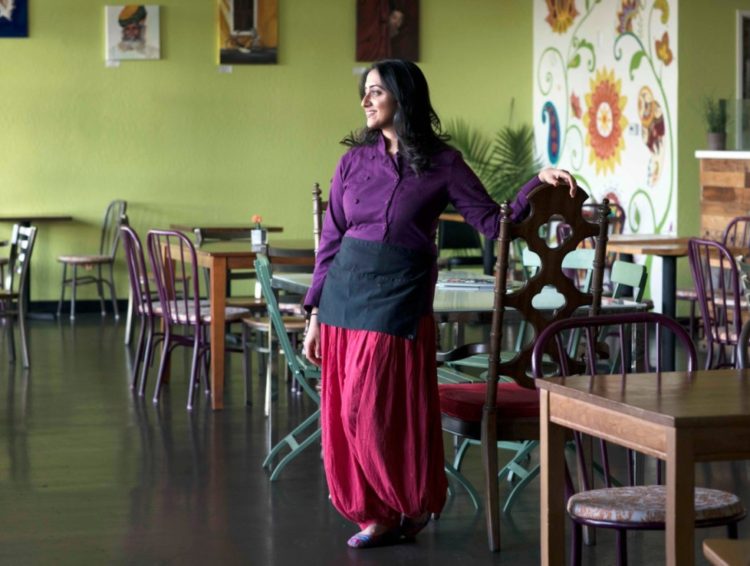 Sasha began to become more and more purposeful in how she gave back to the community thus ensuring these good deeds were going where they were needed most.
Sasha has been a longtime advocate for the underserved, and has dedicated much of her time and her company's efforts to helping those in need. In light of the pandemic, she has further developed how she and 24 Carrots gives back and is currently in the process of creating a non-profit arm of 24 Carrots (which is affectionately being called Carrots Cares in the interim).
We've always run 24 Carrots with the heart of a non-profit. We're not reinventing ourselves; this is who we've always been," she says, "Now I want to make it official.
Sasha hopes that her experience and her efforts will encourage people to see that no matter how hard life is, and even in times of adversity, they can still reach out to help make someone else's life better.
LOCATION: 24 Carrots (address below)
24 Carrots – 1701 E. Guadalupe Rd., Tempe 85283
480-753-4411
www.24carrotscafe.com