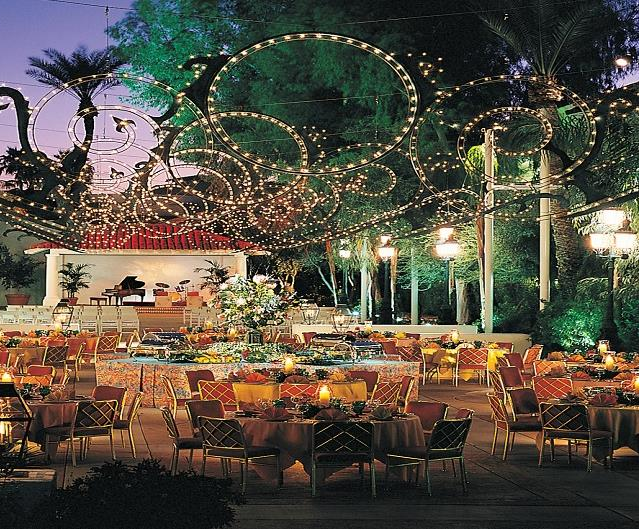 Photo Courtesy of: Destination Hotels
Story by: Hector Salas Almeida
After completing a massive $10 million dollar renovation that took place this summer, The Scottsdale Resort at McCormick Ranch has reopened and is offering room rates starting at $76 per night, honoring the year The Scottsdale Resort made its original debut in '76.
The Scottsdale Spirit of '76 Opening Package starts off at $76 per night, and offers its guests discounted spa treatments, a tasting menu, and fitness center access along with other amenities to help celebrate the reopening of the resort.
"The goal of the renovation is to maximize the aesthetic potential of the romantic, Spanish architecture and beautiful grounds of The Scottsdale Resort elevating the overall guest experience and amenities," said Kevin Regan, senior vice president of operations, Western region, for Destination Hotels.
"This property is situated in an upscale community centrally-located but just enough off the beaten path that it is a bit of a hidden gem within this world-class travel destination. We cannot wait to share this property's new look with our guests, neighbors and the local community."  
The reopening room rate and package are available from Sept. 8 – Dec. 31, 2015 and are available for a two night minimum stay.
The rates include complimentary valet, Wi-Fi  and bicycle rentals.
Rooms must be reserved by Oct. 31 and can be booked online or by calling 480-991-9000, using a promo code SPIRIT.
The renovation includes the introduction of two new restaurants and bar, transforming the main pool, adding outdoor event space, and enhancing guest rooms in order to create a more open environment. The renovation also introduces new amenities, while staying true to its history and architecture design.