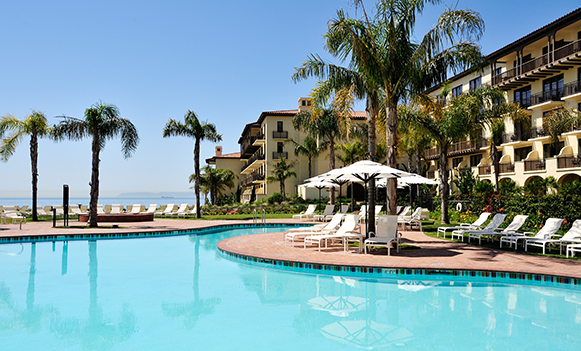 Resort deals in the summer are always so exciting – no one can resist booking a trip when the price is a score. What's better than just a summer deal, though? A summer deal combined with an anniversary deal, and this year is Terranea's 5th Anniversary, which means the packages and events are better than ever imagined.
The resort, located on L.A.'s oceanfront, offers four summer-stay packages with amenities ranging from additional complimentary nights, to free breakfast for four,  30 percent discounts off outdoor adventure activities and even culinary workshops.
If you're not a modern-day Julia Child though, don't worry about it – Terranea has countless dining options from exquisite chefs. Whether you prefer wine and assorted cheese, rum and cigars, farm-to-table-style meals or good ol' fashion BBQ, Terranea has anything and everything your taste buds could crave.
A true celebration isn't complete with just food, though. To truly commemorate five years in business , Terranea is hosting several outdoor activities like a music series on the lawn, trunks shows at the resort boutiques, children's adventures camps, and arguably the most exciting event, laser light night sliding on a 140-foot waterslide.
If that doesn't scream fun in the sun, nothing does!
But it doesn't end just yet. In addition to everything already offered, Terranea is offering specialized "active escape" activities for yogis, golf enthusiasts, water lovers and day trippers.
The resort has so much going on this summer that booking a stay means having constant excitement at the tip of your fingers. It's always nice though when a resort goes above and beyond to make a memorable experience and provides activities outside the location, so if you're planning a trip to Los Angeles this summer, don't forget to consider staying at Terranea.