Nothing ruins a vacation like sand in your towel. Okay maybe missing a flight or losing your passport would be worse but for Tesalate, they're tackling the problem we've all had after a day at the beach.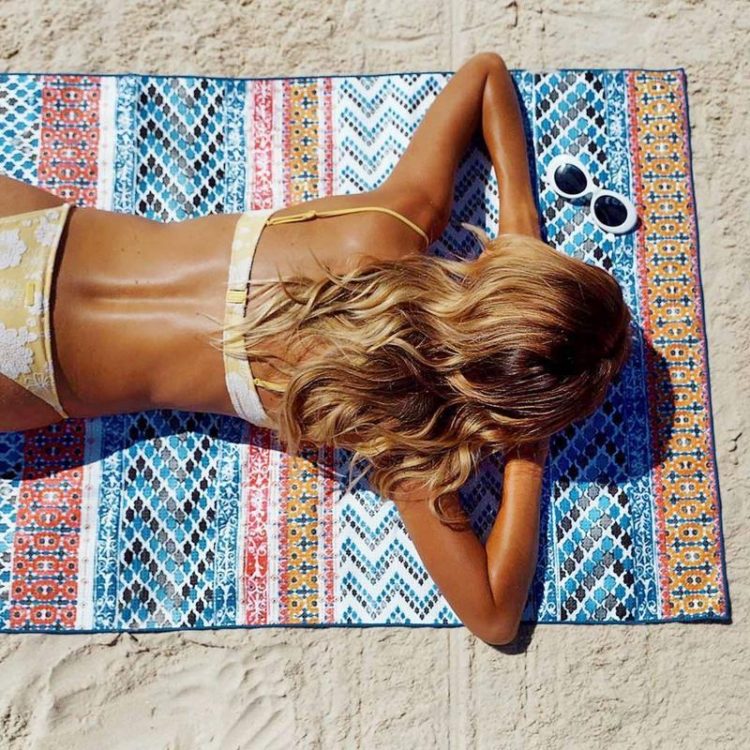 The Australian company has created an innovative, sand-repellent beach towel with cutting-edge textile technology. Using AbsorbLite microfiber, a blend of 80% polyester and 20% polyamide, sand simply slips off the surface of the towels, whether wet or dry. Yup, you read that right. Even when wet, it repels all that pesky sand you didn't even know you brought back with you. What's more, the unique fabric can hold up to 1 liter of water, yet dry much quicker when compared with regular towels — in half the time to be specific. Cocoon yourself in this chic beach accessory to dry off and sand off — at the same time.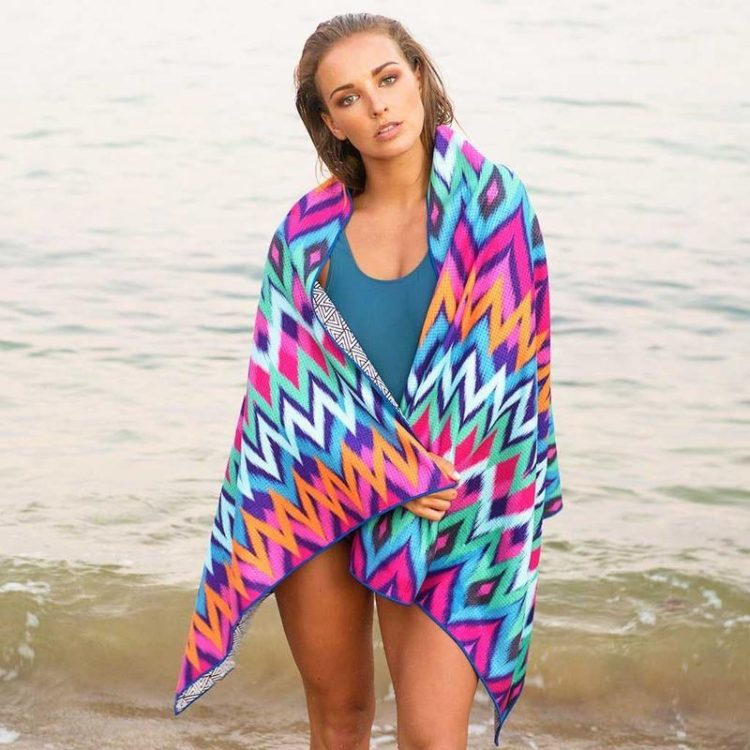 Tesalate towels are also ideal for traveling. While still a full-sized towel, they are lightweight and roll up into a compact size so your beach bag can now serve as more than just your towel tote. Oh and did we mention they're Instagram-worthy? Take your pick from 25 colorful patterns and bold designs. There's even one named Phoenix, so we're all on board.
While the high-tech towels are priced higher than one you might find at Target, the $59 item is great for yoga, the pool, gym and more. Think of it as a sand-free investment. Christmas gifts anyone?
For more information and to start shopping, visit: tesalate.com