Just in time for New Orleans's 300th anniversary, historic The Jung Hotel & Residences is celebrating its grand reopening after a restoration and renovation.
Located in the center of the Biomedical Innovation District, anchoring Upper Canal Street, The Jung Hotel is just a few blocks from Bourbon Street and the French Quarter. The 1908 hotel, which has been known for its party reputation over the past century, has plenty of history under (and on top of!) its roof. In fact, during the roaring 20's its rooftop Tulane Room played host to Mardi Gras balls, haute cotillions and even a 1964 appearance from President Lyndon Johnson himself. Today, the historic stay, which was developed by the New Orleans Hotel Collection, is unveiling its new and refreshed glam look.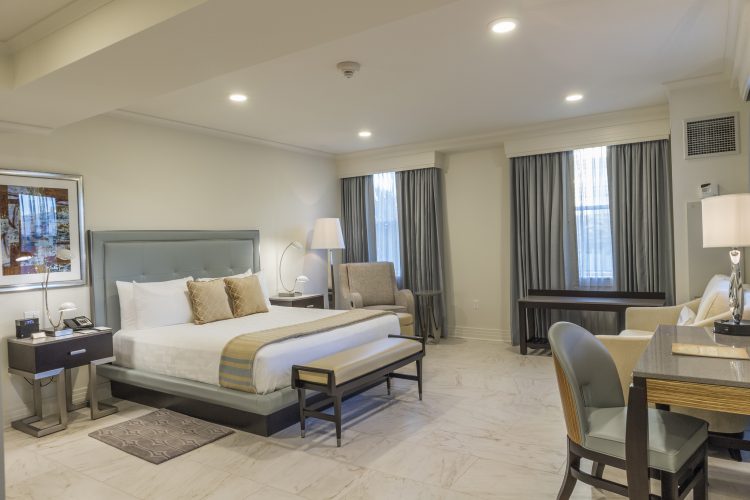 The 207-room hotel and residences features a Carrera marble-clad lobby with Italian tile flooring plus Art Deco chandeliers that have been fully restored and chic custom furniture. Classy decor, cool gray tones and glamorous vibes extend throughout the entire hotel including the guest rooms. Brushed nickel, warm wood and sunny threads create clean and relaxing vibes with luxurious finishes while spacious bathrooms feature walk-in showers. Suites feature state-of-the-art kitchens and living spaces plus plenty of natural light.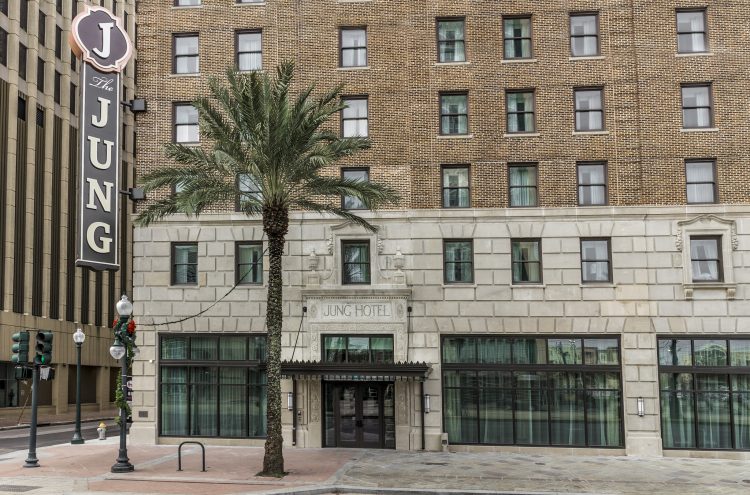 The Jung Hotel also has 21,000-square-feet of meeting and event space including a 12,000-square-foot exhibit hall (the only one of its kind in New Orleans) and a rooftop pool deck along with a fitness center, dining and a coffee house.
The city's first-of-its-kind, comprehensive mixed-use development is perfect for the ultra-luxury market and for any NOLA travelers looking to keep their stay upscale, while still getting a taste of the area's fun history.
For more information, visit: junghotel.com