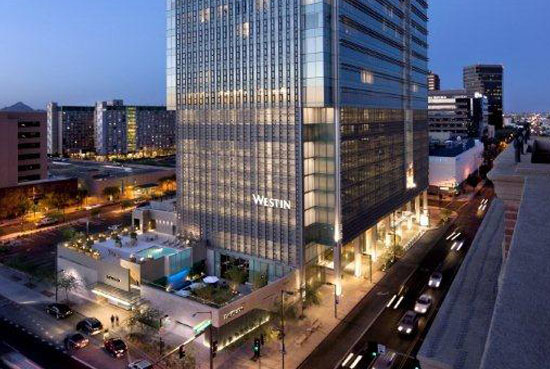 Downtown Phoenix has gone through countless renovations and upgrades in the last several years, and anyone who's recently visited could agree it's a vibrant, artsy area with plenty to do.
But if we're being transparent here, no one enjoys dealing with parking meters or planning for transportation ahead of time to steer clear of traffic hours.
Luckily that doesn't have to be a reason to avoid the area this summer because The Westin Phoenix Downtown is offering several affordable getaway packages that will make your stay more convenient and conducive for activities.
Starting with the $94 Home Run package, guests will receive with their stay complimentary valet paring, complimentary Internet access in the bedrooms, and a free kid's meal with the purchase of an adult meal at the hotel's restaurant, Province. This package is available May 28 through October 5.
Guests looking to explore more and find all of downtown's whole-in-the-wall places should check out the Downtown Fun package, which offers overnight hotel parking, two Valley METRO light rail passes and two cocktails of choice at Province.
The hotel is located in the heart of downtown on Central and Van Buren, walking distance from Chase Field. Whether it's a big game, art exhibit, or concert, The Westin allows guests to be immersed in all of downtown's exciting culture, and its cost-effective getaway packages are just a cherry on top to what will surely be a positive experience.