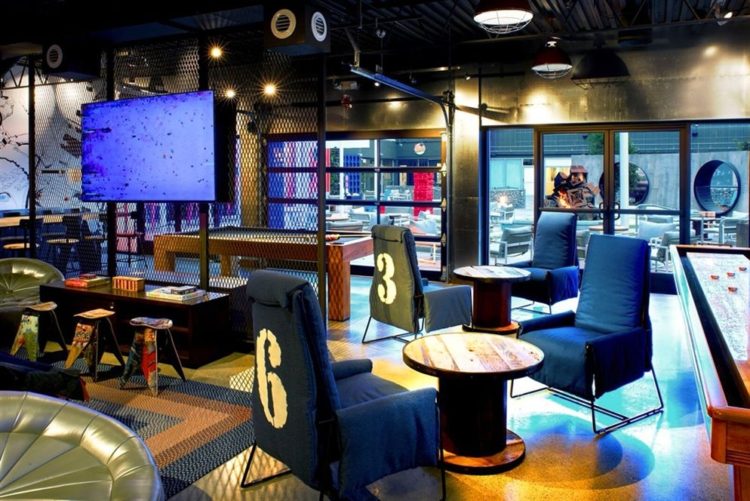 Super Bowl 50 is just days away and fans from all around the country will be restless, anxious and sleep-deprived, similar to that of a child on Christmas morning, as the kickoff draws nearer.
For those football-loving fans who can't contain their excitement and are on their way to experience the thrill of a championship game, the bay area hotels have you covered. Here's what they're offering to make sure your stay is as satisfying as your favorite team scoring a touchdown in the championship game:
The Hotel Zephyr is offering a Super Bowl special geared toward those looking to indulge in a few beverages as they enjoy the game. Whether you have one or one too many drinks, this helpful package has something just for you. The "Hangover Helper" overnight package offers two Uber rides (no more than $50 each), two "Never Too Hungover" drinks as well as a "breakfast basket."
The Ritz-Carlton, Half Moon Bay and the NFL Foundation are offering a package that will incorporate golf and football in one stay. The package offers a spot in the 30th Annual NFL Foundation Golf Tournament where past NFL stars will play alongside fans for 18-holes.
Additionally, The Ritz-Carlton, Half Moon Bay has another luxury football package available. The Kick-Off in Style Package incorporates transportation to the stadium as well as a breakfast for two every morning and more. The starting rates vary depending on the room.
The Ritz-Carlton Spa, Half Moon Bay has spa treatments available for those fans looking to celebrate their team's victory or forget its loss. From the "Red Zone Deep Tissue Massage" to the "First Down Brilliance Facial," this spa is sure to a have winning treatment suitable for however you may be feeling. Prices vary from $180 to $285 depending on the treatment.
Located in downtown San Jose, The Hotel De Anza debuts its newly-renovated look just in time for one of the most-watched events of the year. The 85-year-old hotel recently updated to a more modern design; however, it kept some of the pieces from its roots such as the "diving lady" and the neon signs.
Whether you're looking for a recently renovated hotel or one hotel with multiple packages, the Bay Area is sure to have one that fits your game plan for a luxury stay.