Forget sleeping under the stars, why not sleep under the sea? Immersing yourself in your surroundings is taking on a whole new meaning this November when the world's first underwater villa opens at the Conrad Maldives Rangali Island resort.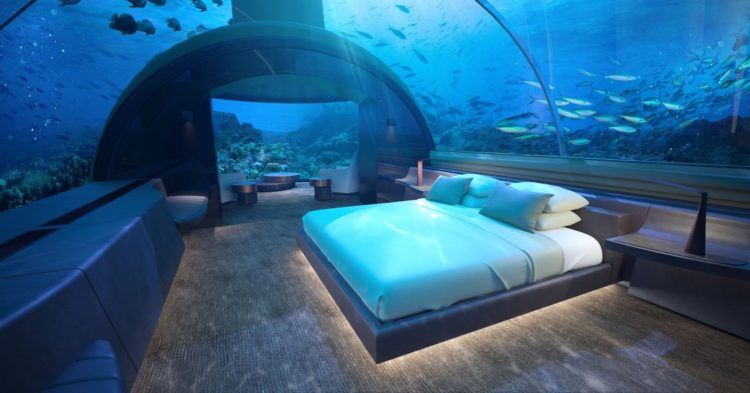 The all-glass (yes, all glass) suite, named The Muraka—meaning coral in the native language of Dhivehi—will allow adventurous guests to rest their head 16.4 feet below the surface of the Indian Ocean. Able to accommodate up to nine guests and engineered by a New Zealand company that specializes in aquarium technology, the two-level residence is the first of its kind in the world and cost a whopping $15 million to build.
Guests can kick back amid the clear blue waters in the king size bedroom, living area and bathroom, all submerged amongst the marine life. Count fish while drifting off to sleep under the dome-shaped ceiling of the bedroom suite with 180-degree views or freshen up in the bathroom while gazing out into a bed of colorful coral.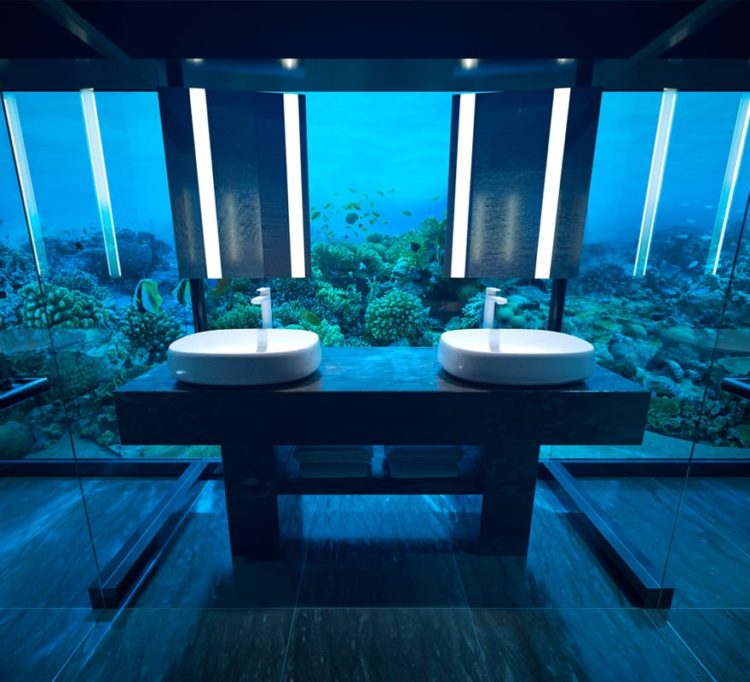 For those needing a breath of air, a spiral staircase leads to the upper level which features a living room, a twin-size bedroom, bathroom, powder room, gym, butler's quarters, private security quarters, kitchen, bar and dining area. An additional king size bedroom and bathroom is located on the upper level and features an ocean-facing bathtub where lucky guests can soak up uninterrupted views of the ocean. And for sunny days, guests can unwind on the relaxation deck that faces the sunrise and is complete with an infinity-edge swimming pool.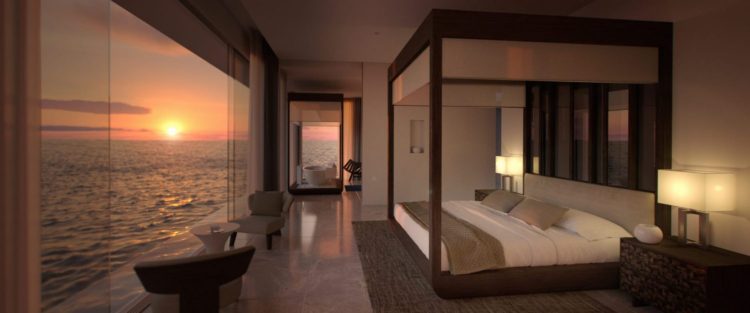 Guests will be able to stay in the suite as part of a package that will cost around $250,000. Exact package amenities are yet to be determined.
The Muraka follows in the footsteps of other "firsts" for Conrad Maldives Rangali Island. The five-star resort was the first international hotel brand to enter the Maldivian market 20 years ago and also debuted the world's first all-glass undersea restaurant, Ithaa which was named "the most beautiful restaurant in the world" by the New York Daily News in 2014.
For more information, visit: conradmaldives.com