We've announced plenty of new resorts on our Stays column this year. But this one takes the cake for most unique – The Hotel Castello di Casole, a former 10th century castle turned 41-suite boutique hotel in Tuscany, Italy, which just opened to visitors yesterday.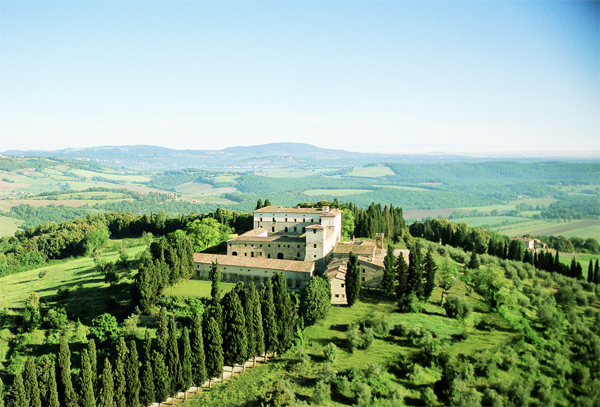 Located within an hour of Florence, Siena and the Chianti and Montalcino wine regions, Hotel Castello di Casole is comprised of 4,200 acres, 28 restored and reconstructed farm houses (available for private residence club or whole ownership purchase), 10 hotel villas, and 41 suites located within the historic castle.
The Castello became home to movie stars and Italian nobility in the 1960s; most notably Luchino Visconti, a renowned Italian filmmaker. He lived in the Castello with his brother and Austrian actor Helmut Berger, of "Godfather III." During the restoration, a number of significant Etruscan artefacts were discovered, including ceramic urns and objects d'art, which were registered with the local historical commission and are now on display at a nearby museum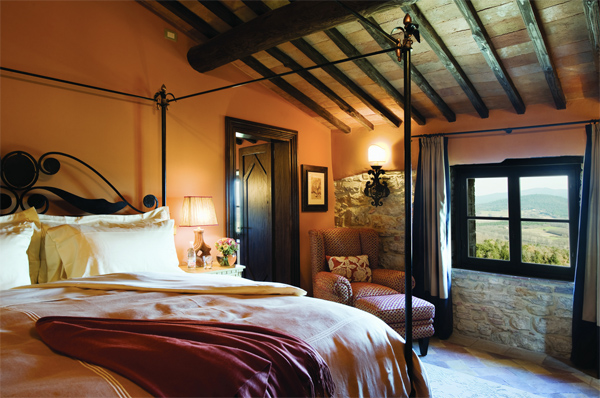 Though teeming with history, the hotel has been revamped to include all the amenities one would expect from a five-star resort operation. Of the resorts many amenities, the following are a few standouts: Ristorante Tosca (the hotel's on-site fine dining outlet with indoor and outdoor seating), Bar Visconti (named for filmmaker Luchino Visconti who once lived at the Castello, this Bar serves as the prime place to unwind as the sun sets), Pazzia Pizzeria (equipped with a wood burning pizza oven, this casual dining space offers an espresso bar and a gelateria), Essere Spa (the resort's 5,400-square-foot spa and wellness center), 88 acres of vineyards  and 13 acres of olive trees (from which, the hotel creates its own private-label single press extra virgin olive oil).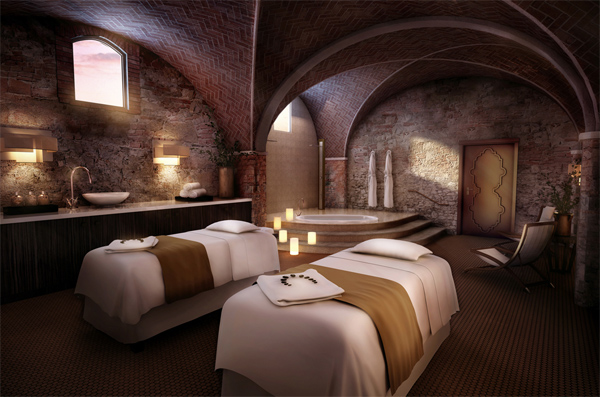 From now through August 31, 2012, guests looking to stay at a hotel in Tuscany can reserve "Book 4, Stay Free" which includes a complimentary 4th night. Opening rates start at €630 per night. For more information or to book this rate, call 800.785.7429 or email reservations@castellodicasole.com.
To Learn More
Hotel Castello di Casole, 866.963.5005, www.castellodicasole.com.