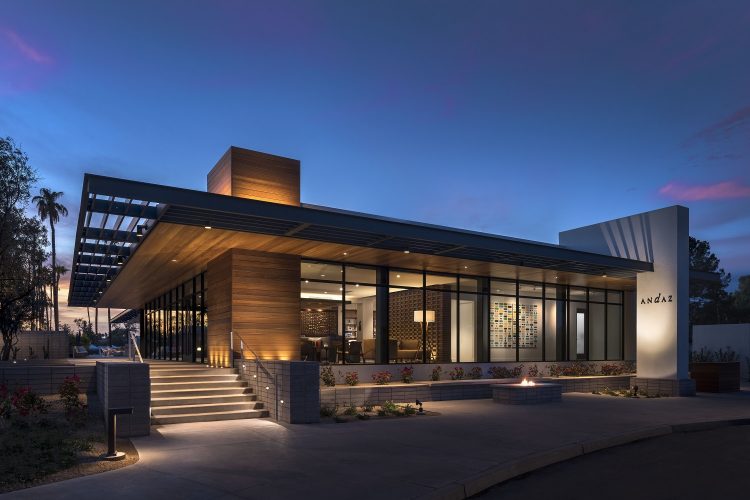 What's hotter than these AZ temps? Conde Nast Traveler's 2017 Hot List. And a Valley favorite has just been recognized on that coveted list as one of the world's best new hotels. We are talking about Andaz Scottsdale.
The Hot List features hotels that have opened in the past year, of which Andaz Scottsdale is one. Since its doors opened in December of 2016, Andaz Scottsdale's 23 acres of mid-century beauty has been the talk of the town. With bungalow-style rooms, gorgeous views of Camelback Mountain, and a close connection to the local art community, travelers and locals alike are loving this resort.
---
One of the things about Andaz Scottsdale that most impressed Conde Nast Traveler is its partnership with Cattle Track Arts & Preservation, a compound that's been around the Valley since the 1930s and has served as a place where artists can live, work, and find inspiration. Andaz Scottsdale has an artist-in-residence program that connects resort guests to local artists via curated programming and the artists' studios housed at Cattle Track.
---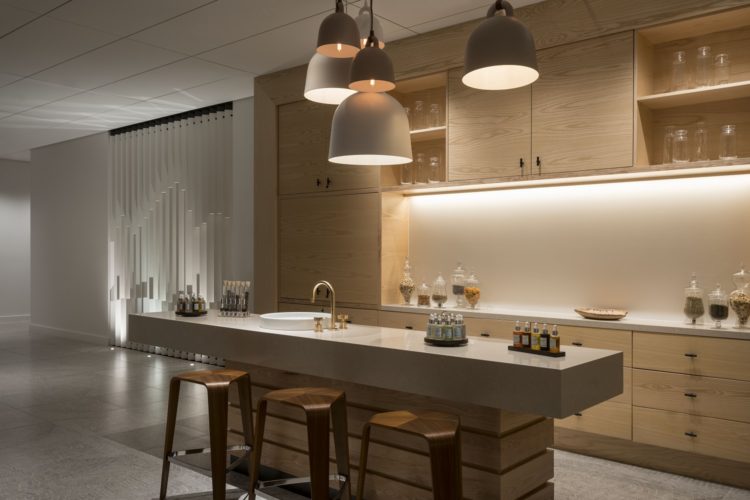 Another notable part of Andaz Scottsdale is its spa. This is not your typical resort spa, it is an apothecary. Palo Verde Spa & Apothecary's focus is on creating a personalized and unique experience, right down to having guests create their own blends of oils at the spa's Desert Blending Bar. You will leave the spa not only feeling relaxed, but also with your very own personal blend of oils in hand to revisit when you're in need.
---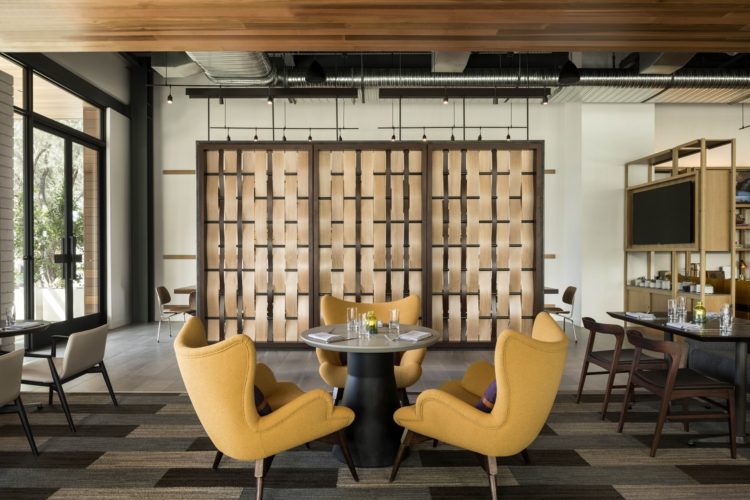 All this talk has got us hungry, and Andaz Scottsdale's Weft & Warp Art Bar + Kitchen is the perfect place to indulge. Featuring modern Sonoran cuisine served with the intention of sharing, the flavors created by Executive Chef Adam Sheff are ones you don't want to miss.
If this isn't tempting enough to get you down to check out Andaz Scottsdale yourself, we aren't sure what is.
For more information on the resort and its fabulous offerings, visit the website here.
Andaz Scottsdale is located at 6114 N. Scottsdale Rd, Scottsdale AZ 85253