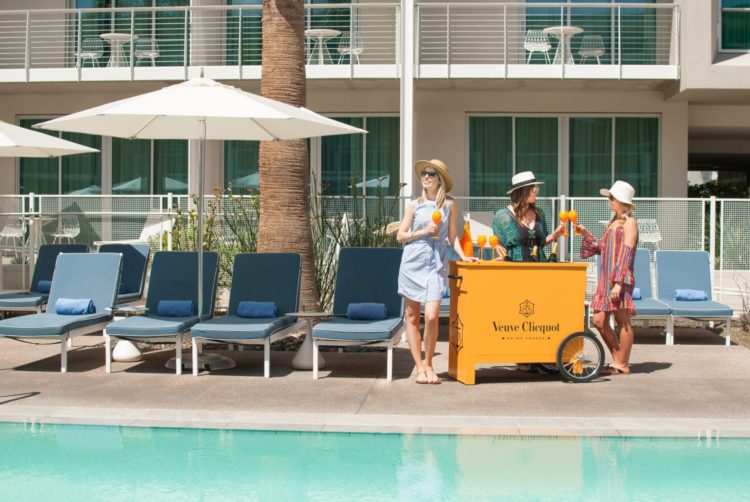 Whoever said summer in Arizona is unbearable just didn't have a glass of champagne in hand. Mountain Shadows is powering through the hot days with two weekend bubbly specials from Veuve Clicquot. During both events, enjoy Veuve at a special price for just $15 per glass or $75 per bottle.
Veuve Happy Hour
The iconic yellow cart will make its rounds at The Citizens Club every Friday, Saturday and Sunday from 3 to 5 p.m., perfect for topping off a sunny day at the pool.
Sunset Champagne Sabering
To properly kickstart your weekend, enjoy a Sunset Champagne Sabering Fridays at 5:30 p.m. on the Hearth '61 patio. Sip up complimentary tastings while toasting and lounging. Keep the bubbles flowing with $10 glasses of Veuve at the bar for the next hour.
Click here for more bubbly information.
For more on the latest travel and resort news, click here.