For so long, desert dwellers looking to hang ten had to trek westward to California's sensational coastal cities.
One Arizona resort is making that journey much shorter. The much anticipated Flowrider is coming to the Westin Kierland Resort this October.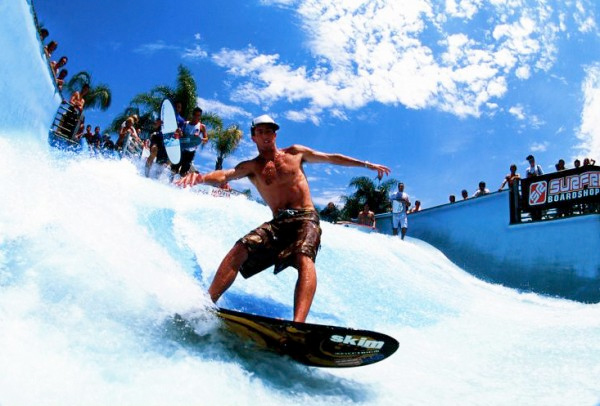 The Kierland Resort is offering a bevy of festivities surrounding the Flowrider's reveal and grand opening. Guests can book a two-night stay for exclusive access to the all-day Flowrider Festival taking place on October 6th.
Package rates from $125 per night include: two 30-minute FlowRider "Board Passes" per room ($40 value) and two FlowRider lifetime membership registrations ($30 value).
The package, includes a two-night stay: Friday, Oct. 5th – Sunday, Oct. 7th, 2012, with complimentary access to the Flowrider Festival
The grand opening event will take place from 8 am – 10 pm on Saturday, October 6th. There will be plenty of food and drink specials, all day entertainment, a surfing exhibition and "Wave Master" finalist Surf Off, and even a fireworks show to cap off the evening.
To Learn More
Book a stay and reserve your FlowRider times by calling 480.624.1202 and mentioning rate code: FLOWRIDE.
Kierland Flowrider, www.kierlandflowrider.com.