Sanctuary on Camelback Mountain has long been known as a primo place to tie the knot in the Valley of the Sun.
Recently, Sanctuary on Camelback announced a new initiative aimed at commemorating couples whose nuptials take place at the luxurious Paradise Valley resort. A memento of their love will bloom anew each year for couples who say "I do" at Sanctuary on Camelback Mountain.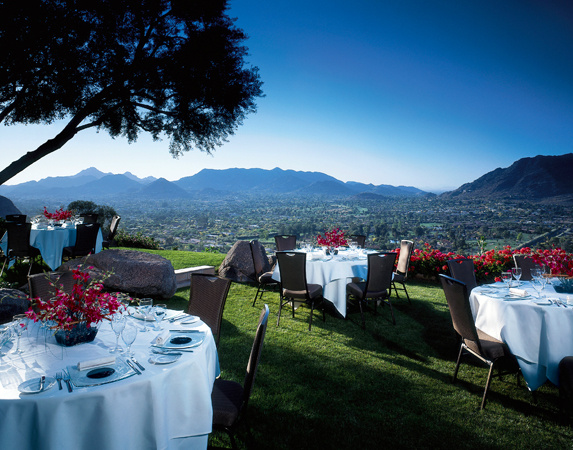 Located appropriately on the Paradise Lawn, the Love Garden – a new signature element of the Sanctuary wedding experience – will eventually fill with colorful blossoms, each commemorating a wedding held at the award-winning Scottsdale resort. And for every bulb planted in the garden, the resort will send a matching bulb to the bride and groom to plant at home, complete with instructions for its care.
Sanctuary horticulturist Jeff Sweeney has selected three flowers for the Love Garden, each of which grows from a bulb. They include calla lilies, whose white, feminine blooms have long been associated with weddings and the qualities of purity, faith and devotion; brightly colored dahlias, symbolic of commitment; and delphinium, whose deep blue flowers represent an open heart and devotion.
With exclusive weddings held at Sanctuary each year, Sweeney anticipates adding a new bulb to the garden almost every week.
To Learn More
Sanctuary on Camelback Mountain, 480.607.2300, www.sanctuaryaz.com.