Get ready to live the island life when Arizona Tiki Oasis (AZTO) heads to Hotel Valley Ho April 12-14! The signature island party is the sister event to the long-running Tiki Oasis, the multi-day Polynesian pop lifestyle event which returns to San Diego this summer.
"We are thrilled to introduce Tiki Oasis' rich and varied history to Scottsdale travelers and locals. Hotel Valley Ho is the ideal location for the largest and longest-running Tiki festival in the world, as the property perfectly encapsulates the spirit of the 1950s that we celebrate through classic Tiki culture."

Tiki Oasis / AZTO organizers, Otto and Baby Doe Stroheim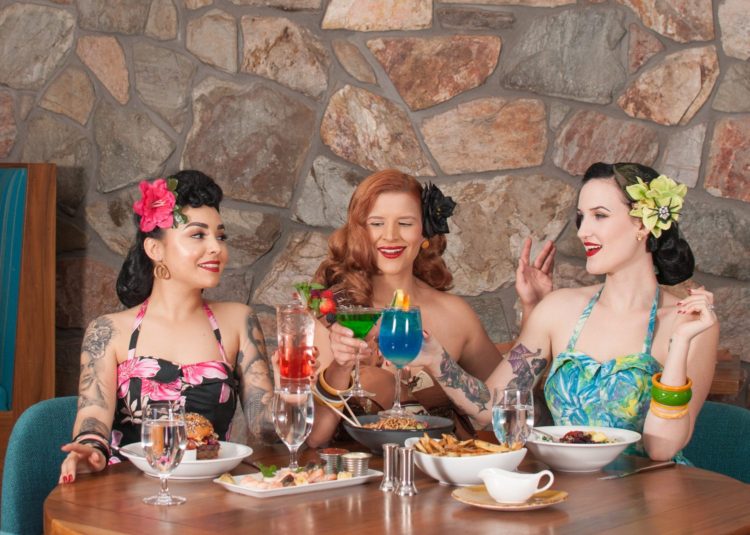 The weekend will kick off with the Tiki-Tiki Ho-Ho Luau, a stylish luau at Hotel Valley Ho's hip OH Pool, complete with a traditional pig roast, fresh poke bowl station, grilled options including Crispy Cola Marinated Short Ribs, Hawaiian-themed desserts, and of course an array of delicious Tiki cocktails.
The Tiki festivities continue with a bustling marketplace featuring more than 60 curated artisans. AZTO presents over 20 educational seminars with topics ranging from tropical cocktail mixology to the history of Tiki in the Southwest.
A pop-up art show will feature international Tiki artists including Japan's Mookie Sato and Josh Agle (AKA Shag) from Los Angeles, and Scottsdale's Fashion by Robert Black will be doing a chic poolside fashion show. Authors Sven Kirsten (The Book of Tiki and Tiki Pop), Beachbum Berry (Grog Log and Sippin Safari), and Shannon Mustipher (Tiki: Modern Tropical Cocktails) will also make appearances at weekend seminars.
Evenings will be filled with rooftop parties, cocktail-lounge-style dinners and a swanky suite open to those with the evening resort pass.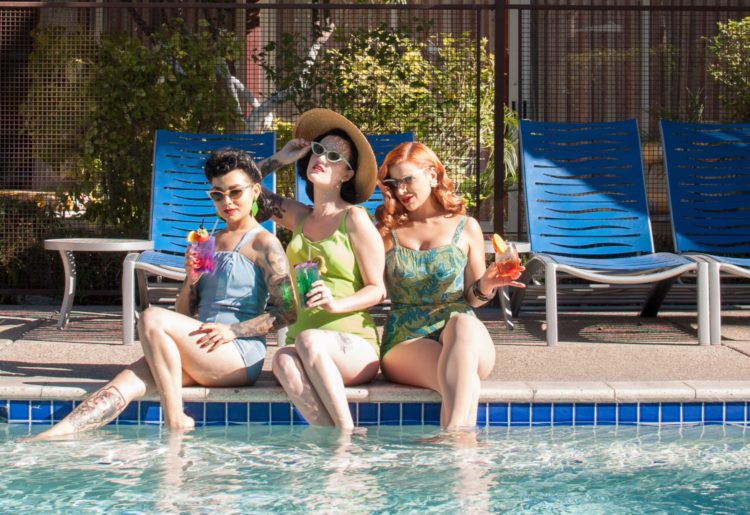 In between Tiki cocktails and programming, guests can lounge poolside at the signature OH Pool, indulge in spa treatments at VH Spa and explore the city with the hotel's new Insider Mid-Century Tour of Scottsdale. Event tickets are sold a la carte and range from $10 seminar tickets to an $80 evening hotel pass. A limited number of Tiki-Tiki Ho-Ho Luau tickets are available for purchase for $99 until April 12.
Tiki Oasis was originally founded in 2000 to preserve a historic Palm Springs Tiki hotel. The event has grown to include two locations, three hotels and more than 3,000 attendees. AZTO will fittingly be hosted at one of the country's best preserved mid-century hotels Hotel Valley Ho with benefits going to the Arizona Preservation Foundation.
For tickets and more information, visit: aztikioasis.com