The celebrations are already underway for American Artist Appreciation Month, and Hilton Santa Fe Buffalo Thunder is the perfect place to enjoy the arts.
The activities of this month's celebrations range from live painting classes, to art-inspired spa treatments, and much more.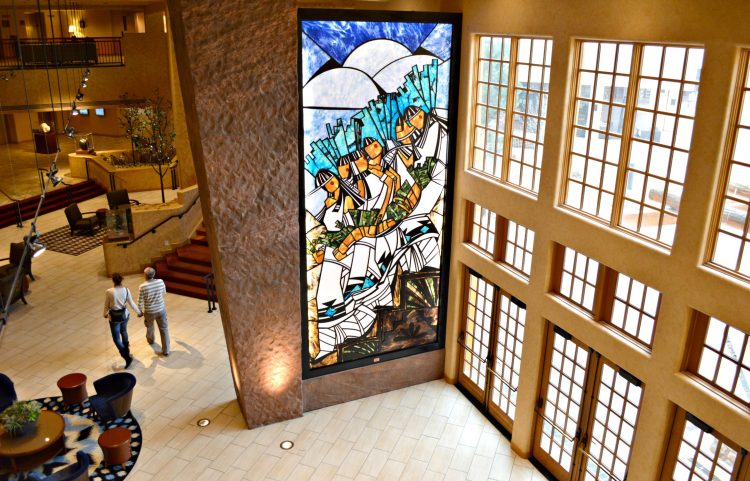 Enjoy the next two Thursdays by heading to the Red Sage patio for a two-hour painting class hosted by well-known artist Robbi Firestone. Firestone has been nominated to receive Santa Fe's NM Mayor Javier Gonzales 2017 award for her installation, The Empty Womb, that adds to her portfolio of art inspired by her global initiative to support women struggling with infertility.
This class will also provide artists a complimentary glass of wine and a cheese plate.
Art and food? We love it!
Painting classes are from 6 – 8 pm, and the price is $75 per person. 
While at the resort, be sure to take advantage of the available complimentary tour of the resort's art collection. The resort's art collection is best enjoyed via the Geotourist app that provides an auto-play guided tour where you can learn about all of the incredible pieces that are a part of this $2.5 million+ collection.
For more information on the events during American Artist Appreciation month, and to book your stay at Hilton Santa Fe Buffalo Thunder today, please visit here.