In case you happen to be completely out of the zen loop, Arizona is home to some of the world's top spas. With many inspired by the desert landscape and located in stunning settings, you really can't go wrong. To make the most of your next visit, whether as a local or traveler, we rounded up some of the top resort spas and their one, can't-miss treatment.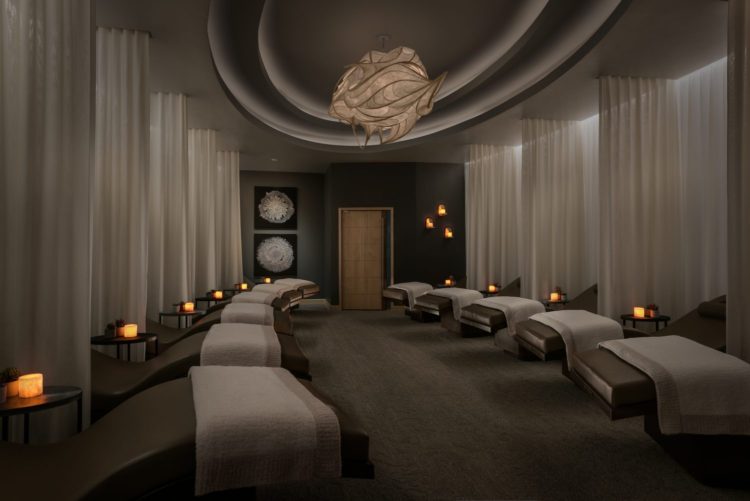 Bodhi Stimulating Body Treatment, 90 min. $235-$245, 120 min. $300-$310
Get cozy with this warming treatment that begins with a gentle body polish before a spicy warming body mask wrap is applied which stimulates blood vessels for better circulation, nourishes skin and invigorates metabolism. While all wrapped up, warm herbal poultices are gently massaged to contour and lift facial muscles. The treatment is then ended with a Swedish style massage using black pepper, clove bud and kaffir lime essential oils that breakdown fatty deposits, eliminate toxins and increase lymphatic drainage.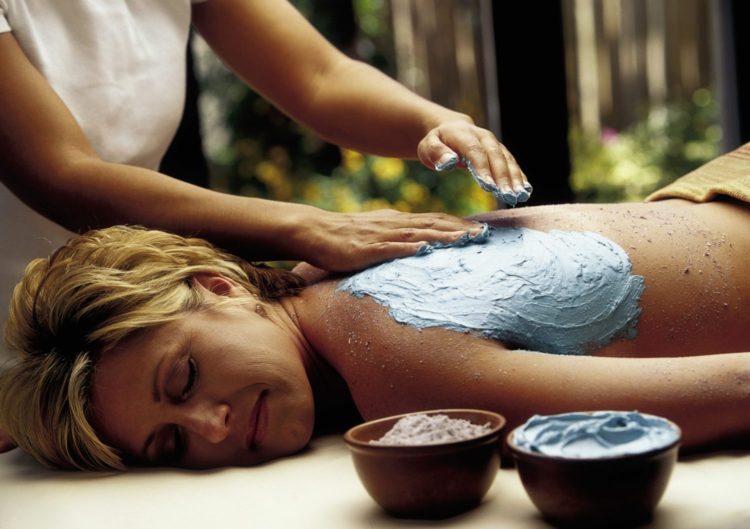 Turquoise Wrap, 80 min. $220
Native Americans believe that the turquoise stone carries vibrations of protection, self-confidence and positive energy. So why not wrap yourself in it? This treatment includes a desert salt exfoliation and a warm turquoise clay wrap that purifies and refines the skin.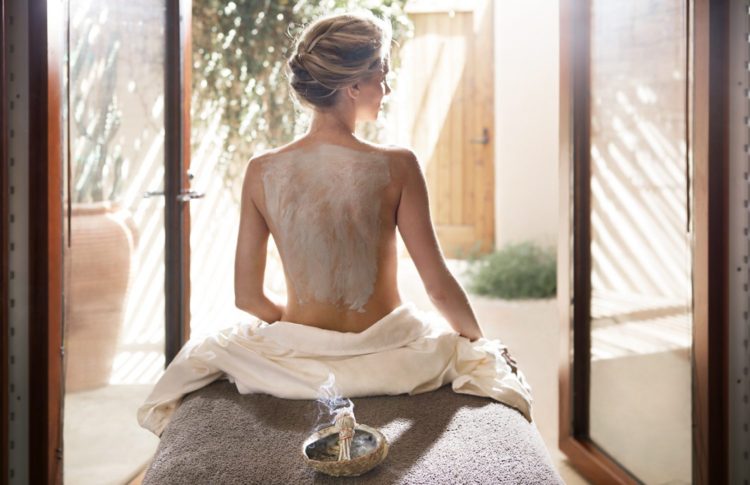 Havasupai Falls Rejuvenation, 120 min. $349
Dive into the ultimate Southwestern experience that begins with a sage smudging ritual to rid yourself of unhealthy energy. Then, enjoy a purifying scrub with essential oil-infused desert salts to exfoliate the skin. Afterwards, relax with a jojoba body butte massage which preps your skin for warm Himalayan salt stones that release and soothe tired muscles. A warm herbal wrap then cocoons the body and a Sedona clay detoxifying mask is applied to the face before a scalp massage tops off the experience.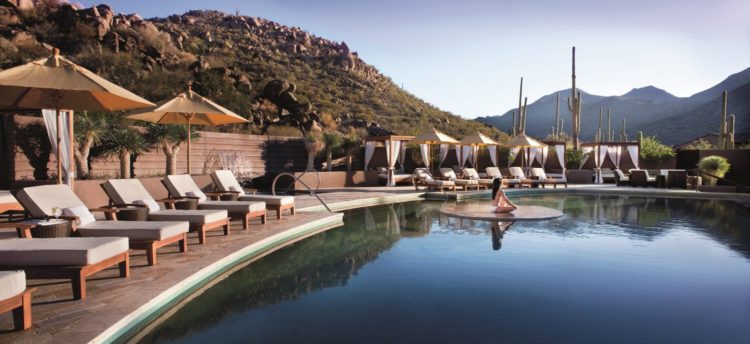 Desert Gemstone Ritual, 100 min. $315
This journey begins by choosing the gemstone that resonates with you and then includes a foot soak while enjoying herbal tea, and is then followed by a mild, dry exfoliation and a soothing aromatic bath. The Ritz-Carlton Spa, Dove Mountain uses gem therapy as its signature treatment feature, with three gem treatments included in the series. The treatments are inspired by Tucson's gem and mineral reputation, and the spa itself has an Arizona gem-themed interior design and accents, with treatment rooms named after indigenous desert stones and minerals.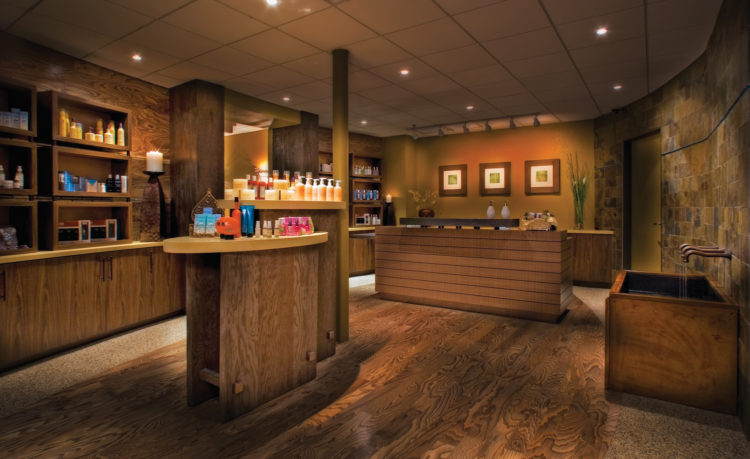 Tocasierra Signature Hot Oil, 80 min. $195
Treat your entire body with this signature relaxing treatment that relieves aching muscles and reduces stress. Enjoy a full body massage, paraffin therapy for the hands, a hot oil scalp treatment and a final foot massage.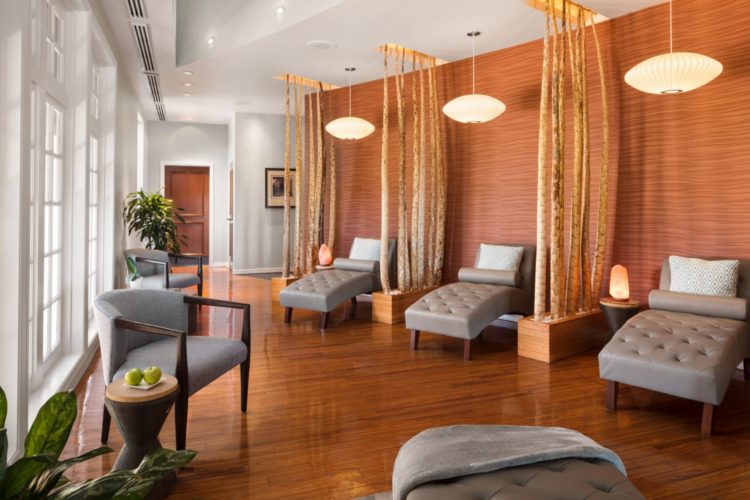 Signature Full Circle, 90 min. $198
Heal your body and mind at the foot of the Red Rocks with this treatment including meditation to discover intuition, a massage, energy balancing and visualization from a therapist that is certified to practice energy therapy. To take it one step further, the treatment is tailored and customized to each individual and their specific energy needs.

Pinnacle Facial, 120 min. $320-$330 (Sun-Thur) $330 (Fri-Sat)
Don't be fooled by the name; the Pinnacle Facial treats both the body and face for the ultimate glow. The treatment starts off with an approximately 40-min. full-back facial including a cleansing, exfoliation and a Hungarian Moor mud mask and topped off with a back massage. Then, indulge in an 80-min. facial using a variety of Omorovicza products. After cleansing and nourishing, a velvety gold face mask with colloidal gold is applied, which repairs micro-damage and leaves skin smooth and glowing. While the gold works its magic, enjoy a buffing scrub on the lower arms and hands, and lower legs and feet. After the mask is removed, an anti-aging firming serum infused with colloidal gold (which is anti-inflammatory) is applied to face and neck. Lastly, a gold shimmer oil is applied to the neck for an optimum glow.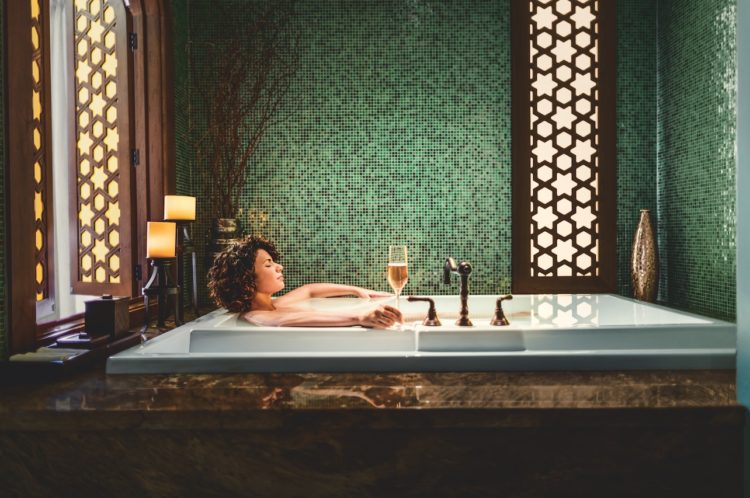 Moroccan Orange Blossom Ritual, 80 min. $239-$269
This detoxifying treatment infuses the blossom exotic scents of Northern Africa. Drift far away with a Moroccan scented sugar scrub; Rhassoul clay masque, which is a mineral clay mined from deep volcanic deposits able to absorb impurities; a citrus foot treatment and a soothing application of aromatic argon oil. Make sure to also check out the spa's seasonal specials and treatments for constantly new, unique offerings. Upcoming holiday specials include a warm chai spice body polish, a sugarberry wine down wrap and more, all benefiting a variety of charities.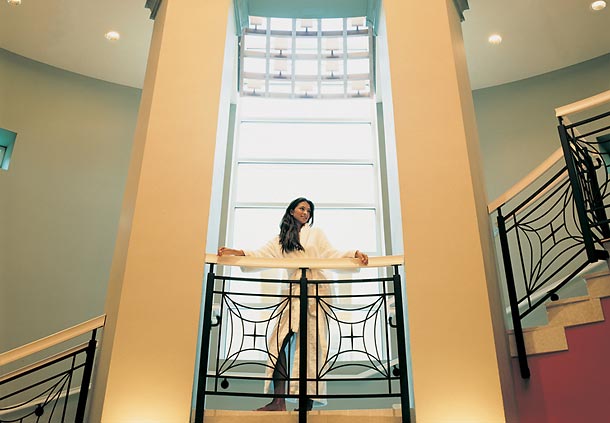 Sami Zen – An Energy Ritual, 90 min. $250
A mix of Japanese Zen and Sweden's native people the Samers, this one-of-a-kind treatment cleanses, nourishes and energizes. Choreographed to Sami jojk music, it starts off with a cleansing chamomile and pumice body scrub, followed by a warm herbal bath in chamomile or melissa. Birch-bud extract, known for its protective properties, is then applied to stimulate circulation and detoxify skin. A face treatment tops off the experience followed by a heated bote (crystal concentrated) stone massage to relieve pain and instill calm.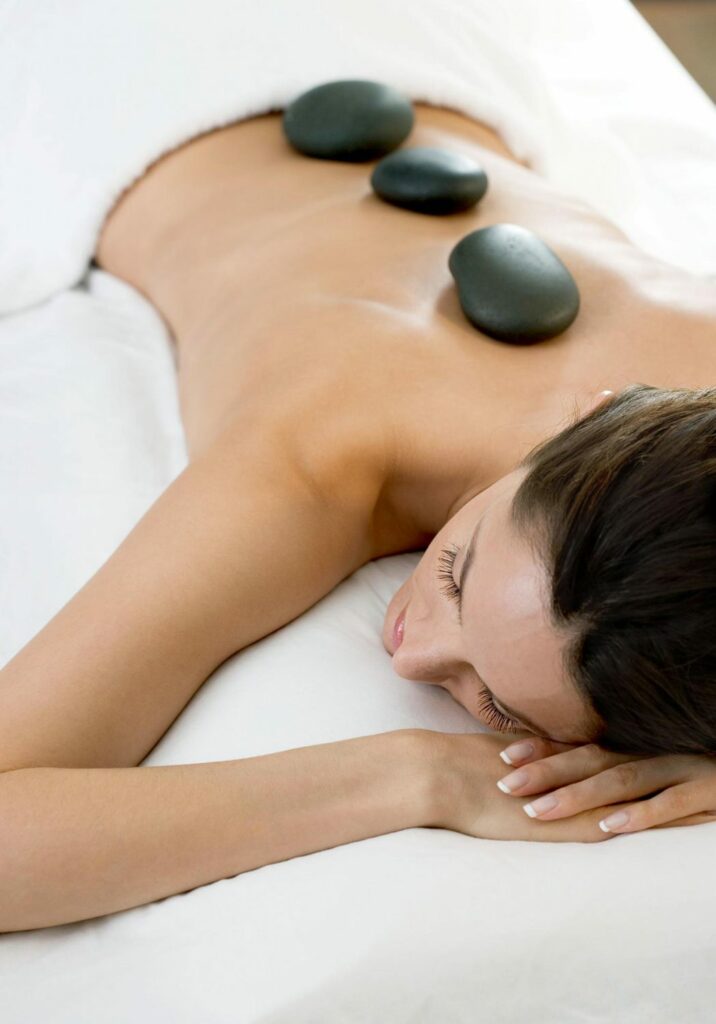 Rolling Stone Massage, 50 min. $159, 80 min. $229
Rock and roll with this relaxing treatment that utilizes healing gemstones that warm and relieve tight muscle tissue. Not only will your mind check out, but your body will be transformed, leaving you feeling better than ever.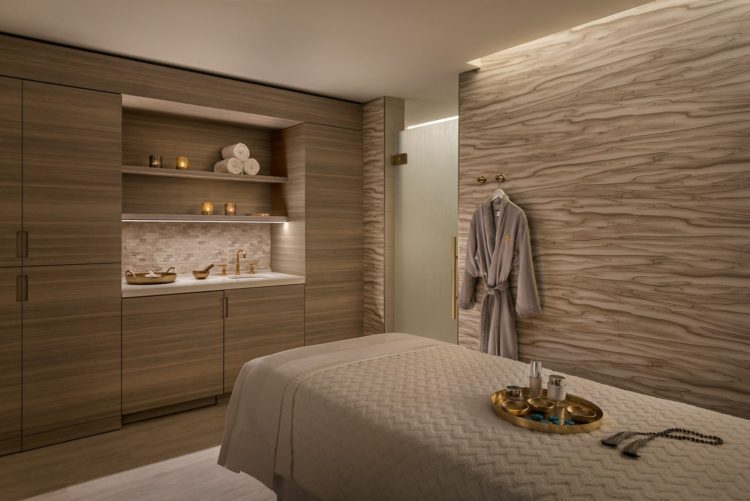 Harmonic Bowl Healing, 80 min. $300
For a unique way to achieve ultimate relaxation, this treatment features handmade Himalayan singing bowls placed on and around the body that create healing vibrations. Sound therapy uses both audible sounds and tangible vibrations to achieve a therapeutic effect. The internal pulsation reaches the cellular level and encourages relaxation, meditation and energy balancing for the mind, body and soul.
Istanbul – Hamman Experience, 90 min. $190
Lose yourself in the savory aromas from the exotic East with this experience that cleanses, exfoliates, mists and massages. Enjoy the smells of coffee, lemon blossom, quince, tangerine and fig for a full detoxification and transformation.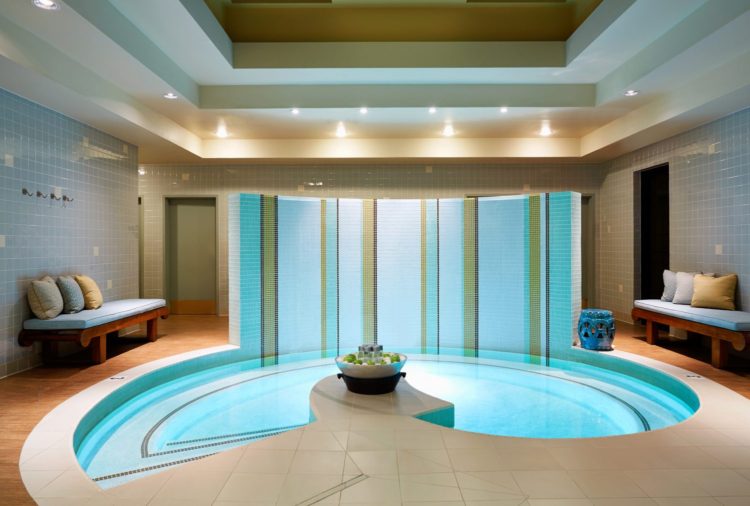 Natural Agave Toning Wrap, 60 min. $175
Let agave work its magic throughout this experience. Begin with a full-body exfoliation with a fine grain sea salt scrub containing Vitamin E and crisp Alfalfa Leaf to smooth skin. Then, a Prickly Pear cactus gel with extracts of ginger root, paprika and carrageenan promotes circulation, skin's elasticity and a vibrant glow. A therapist then gently releases facial pressure points and delivers a full scalp massage. Lastly, the body is drenched in an anti-aging agave nectar oil, a blend of agave plant extracts, sandalwood, barley and amurense bark to hydrate and plump skin.