Sometimes a vacation means steering away from your daily routine. It can mean not obeying your diet and indulging in that decadent chocolate dessert or forgoing the treadmill for an afternoon poolside with cocktail in hand. And while this kind of vacation is sometimes needed, the guilt felt post-trip can cloud the ability to get right back into the daily routine.
Fortunately, the Westin St. Francis is taking the health-conscience burden away from vacationers to the city by the bay. Located directly on San Francisco's Union Square, The Westin St. Francis recently launched a menu of comprehensive health and wellness programs for guests and non-guests. While the program's primary aim is to enhance overall well being, we can't help but note the non-guilt factor felt when checkout finally rolls around.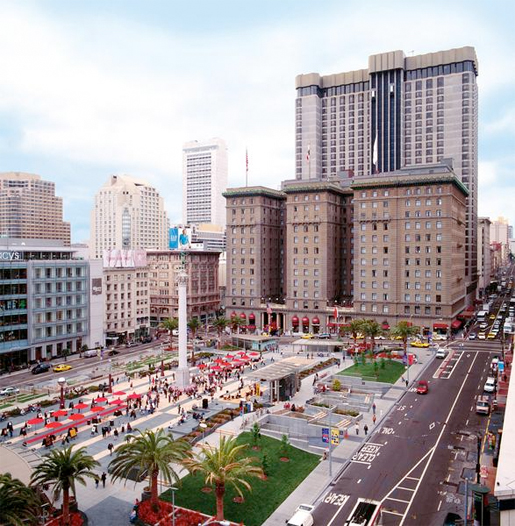 For fitness-minded individuals who desire to keep up their workout regimens while in the city, the St. Francis recently completed a renovation of their 4,600 square-foot workout center. The best part is that use of the facility is complimentary for hotel guests 24 hours a day.
Forgot your workout gear? Or simply don't have the room to pack them? The St.Francis has you covered. Through a partnership between New Balance and Westin Hotels & Resorts designed to help hotel guests overcome the hurdles of exercising on the road, guests of The Westin St. Francis now have complimentary access to New Balance shoes, apparel and accessories through a product loan program. During their stay, guests can borrow running shoes with brand new, disposable insoles for each use, as well as a variety of men's and women's apparel including shorts, shirts and socks for men and shorts, capri pants, shirts, sports bras and socks for women.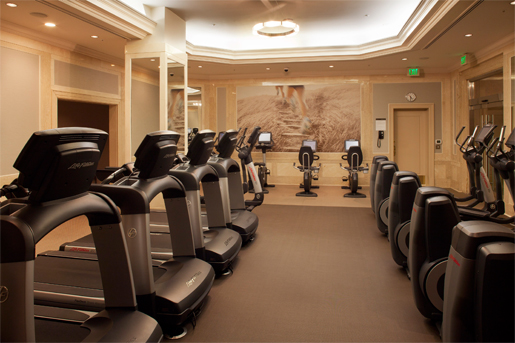 Of course, keeping up appearances is always a two-ways street. A delicate balance of exercise and a well-rounded diet are keys to maintaining a healthy lifestyle. The Westin St. Francis recently introduced their SuperFoodsRx options for the growing number of guests looking for healthier, lighter dining options. Guests of the hotel or visitors in the city can now enjoy items from the SuperFoodsRxmenu available in the Oak Room Restaurant, Caruso's and in-room dining. A rich source of antioxidants, vitamins, minerals, protein and omega-3 fatty acids, SuperfoodsRx such as blueberries, wild salmon, walnuts, pumpkin, tofu and avocado are incorporated into a selection of delicious, nutrient-rich dishes.
To Learn More
The Westin St. Francis, 800.917.7458, www.westinstfrancis.com.