Got an extra eight months and $90,000 to kill? Set sail on a cruise around the world. Just announced by Viking Cruises, the new Ultimate World Cruise will span 245 days, six continents and 59 countries, not to mention it will fully circumnavigate the globe. And if you choose to complete this journey, you will have conquered the longest ever continuous world cruise.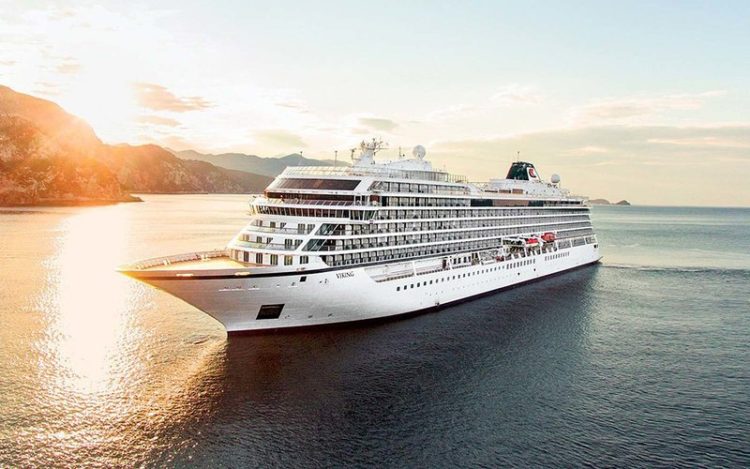 The cruise will set sail in London on August 31, 2019 before returning to London on May 2, 2020. During the eight-month trek, travelers will stop at 113 ports with 22 port overnights. Check out places like royal Greenwich, London or reach the "end of the world" in Ushuala, Argentina, a city perched on a steep hill on the southernmost tip of South America. Make your way through a night in Rio de Janeiro, Brazil and explore Tasmania and Vietnam. Get caught up in the hustle and bustle of Mumbai, India and travel to the ancient world in Luxor, Egypt. The trip will also include stops at Viking's eight new ports in South America including, Roseau, Dominica; two ports in Chile (La Serena (Coquimbo) and Iquique); three ports in Peru (Arequipa (Matarani); Pisco (General San Martín) and Lima (Callao)) and finally guests will explore Quito (Manta), Ecuador and Panama City (Fuerte Amador), Panama.
The new cruise will also offer complimentary shore excursions in each port so you can experience the destinations from both water and land.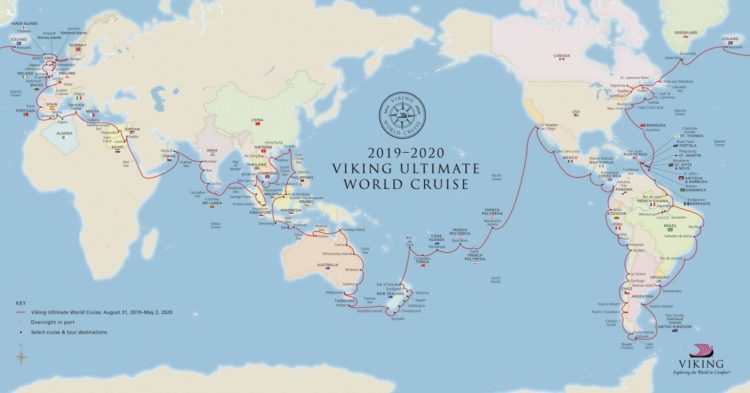 "For more than 20 years we have been offering guests the most culturally immersive journeys available in the industry and we are pleased to announce the most extensive itinerary in our history," said Torstein Hagen, Chairman of Viking. "Our World Cruises offer guests the rare opportunity to unpack once and explore dozens of the best destinations on earth – at a value that is unprecedented in the travel industry."
Too long for your ideal vacation? Viking is also offering two shorter options, Viking World Treasures, a 127-day sail from London to Los Angeles that visits 33 countries and 61 ports, or Viking World Wonders, a 119-day journey from Los Angeles to London that visits 29 countries and 55 ports. 
Viking World Cruise: Starts at $92,990 per person
Viking World Treasures: Starts at $47,995 per person
Viking World Wonder: Starts at 45,995 per person
For more information, visit: vikingcruises.com/oceans/cruise-destinations/world-grand/2020-world-cruise