Speaking of art, well, since yesterday at least with the Scottsdale Artwalk, internationally acclaimed light artist Leo Villareal recently released The Bay Lights in San Francisco. Boasting 25,000 LED energy-efficient lights installed on vertical suspension cables 1.8 miles long and more than 500 feet high on the western span of the Bay Bridge, the Bay Lights is the world's largest LED light installation.  This monumental public art will remain on the bridge through March 2015, and organizers anticipate it will impact an audience of over 50 million people in the Bay Area alone. With that being said, luxury hotel group, Joie De Vivre, Commune Hotels and Resorts and Thompson Hotels was the lead corporate sponsor for the exhibit and are offering one-of-a-kind viewing packages for guests staying at Joie de Vivre hotels in San Francisco over the next year through its "Illuminated Cruise" package.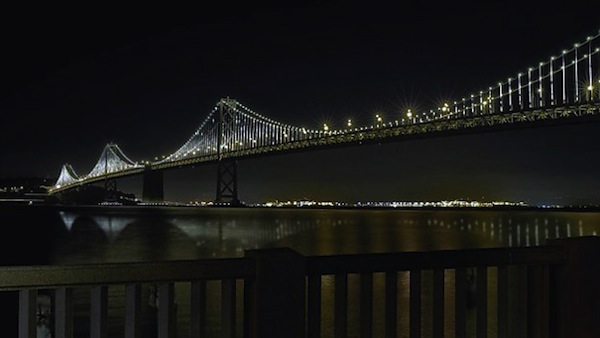 "Commune Hotels & Resorts is thrilled to help bring The Bay Lights exhibit to San Francisco," said Niki Leondakis, Chief Executive Officer.  "We are enthusiastic supporters of public art – and are especially inspired by and supportive of The Bay Lights, which engages the community on such a large scale.  In that spirit, we are delighted to offer our guests a unique opportunity to experience The Bay Lights in a comfortable, intimate setting – just like having your own private boat."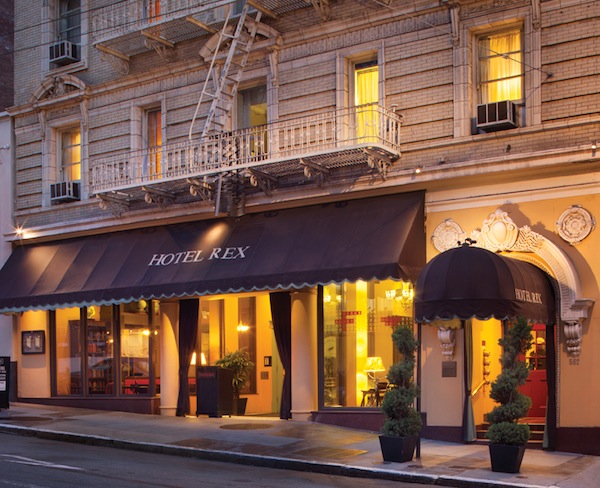 Developed with the help of Tideline Marine Group, the city's first on-demand water taxi service, the "Illuminated Cruise" offers special rights for up to six guests per boat to get up close and personal with the magnificent display of lights. Tideline's boats are equipped with cozy blankets, sound systems, an enclosed area, and are skippered by a knowledgeable local crew.  Joie de Vivre guests will be able to select from three evening tours departing hourly beginning at 7:30 p.m. from Pier 1 ½, just a few blocks from Hotel Vitale, the unofficial viewing headquarters for the Bay Lights Grand Lighting ceremony.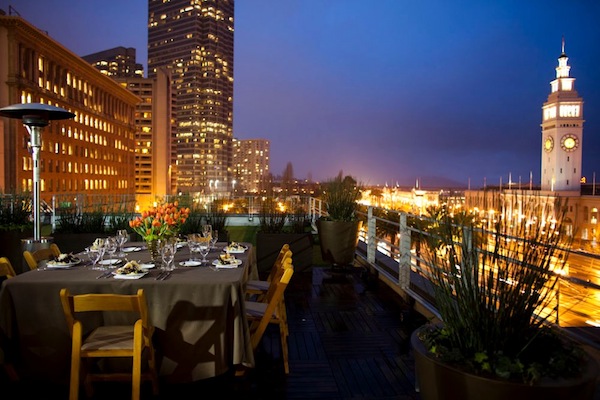 The "Illuminated Cruise" package is available to guests staying at participating Joie de Vivre hotels, including Galleria Park; Hotel Carlton; Hotel Del Sol; Hotel Kabuki; Hotel Rex; Hotel Tomo; Hotel Vitale; Laurel Inn and Phoenix Hotel.  Package rates start at $145 and include two tickets to a one-hour Bay Lights cruise.
Check out this video of the making of The Bay Lights:
[vimeo id="60872306″ width="600″ height="350″]
To learn more, visit www.jdvhotels.com.
Photos: Courtesy of thebayights.org and Paul Dyer