Step up your skincare routine to downright luxurious at The Spa at Beverly Wilshire. The spa has just teamed up with 111SKIN, a London-based brand established in 2008, to launch SPA/CLINIC. Started by Yannis Alexandrides, the brand fuses clinical results with non-invasive spa treatments. Alexandrides, who is a European and American board-certified cosmetic surgeon, is well known for his clinic on Harley Street, also known as the Rodeo Dr. of medicine and surgery.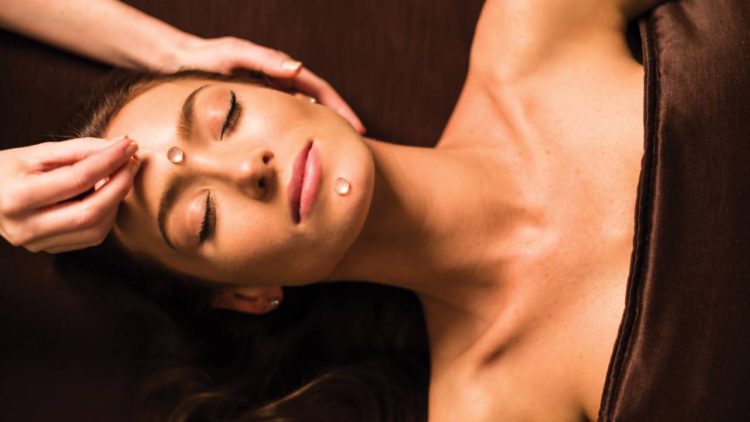 Seeking a gentle yet effective topical treatment for post-surgical healing, Dr. Yannis collaborated with space scientists to create the unique NAC Y2 formula, a complex trio that has antioxidant, anti-inflammatory and brightening properties. Found in many products within the seminal Reparative Collection, it aids damaged, dry skin, and early signs of ageing.
"SPA/CLINIC was born from a desire to create spa treatments that utilise my surgical knowledge, providing clinical results within a multisensory environment; it is a completely unique concept, offering the best of Harley Street aesthetic medicine and luxury characteristics globally," says Dr. Yannis Alexandrides. "I'm incredibly excited to bring SPA/CLINIC to the iconic Beverly Wilshire, which is renowned for its opulent and award-winning Spa. Together, we believe our collected visions will offer guests an experience like no other."
Known for its innovative, results-driven, and personalised treatments, The Spa at Beverly Wilshire will launch the line with new facial and body treatments such as:
Celestial Black Diamond Non-Surgical Lift Facial: This facial harnesses the lifting and firming properties of the most intense clinical treatment collection. Diamond powder enhances the absorption of powerful ingredients such as NACY2, licorice root extract, hyaluronic acid, centella asiatica and retinol palmitate, which are then worked into the skin using the signature 111SKIN Facial Massage to aid collagen production. The result is a powerful, non-surgical solution that tightens and rejuvenates the complexion.
Signature Cryotherapy Rejuvenation Facial: Combining cryotherapy and pure CO2, this facial recharges and resuscitates dull and sallow complexions. Nitrogen-free, this clinically approved and technologically advanced facial harnesses the power of super chilled air that reaches temperatures of up to -30 degrees Celsius, designed to stimulate circulation and provide optimum conditions for enhanced collagen production. The process works to contract the skin and accelerate healing, stimulating the microcirculation, and bringing new blood flow rich in nutrients.
Dramatic Healing Massage: An exceptional new treatment for the whole body, this multi-sensory experience is designed to restore health to the skin utilizing active ingredients such as sweet almond oil, avocado, chamomile and lavender from the Dramatic Healing Oil, and the professional-use-only Dramatic Healing Serum that Dr. Yannis recommends after surgery to provide restorative antioxidants for anti-inflammatory and brightening effects, and niacinamide to relieve dry, itchy skin and correct the complexion's tone.
"Beverly Hills continues to be an international epicentre for luxury travellers," says Vivian Henein, Spa Director at Beverly Wilshire, A Four Seasons Hotel. "We strive to meet their discerning expectations by offering the most effective, exclusive and coveted lines and treatments in the world; we are thrilled introduce this groundbreaking SPA/CLINIC experience to our market."
For more information, visit: fourseasons.com/beverlywilshire/spa/111-skin-treatments