There some golf courses you remember for their difficulty, others commit to memory due to a personal best score or unforgettable foursome, but the truly memory-worthy courses (in my humble opinion) are those with sensational, unrivaled views that swallow up golfing souls and spit them back out to reality after 18.
Red Sky Ranch Golf Club is one of these said courses. Although a private course located in Vail Valley, Red Sky Ranch was named one of the Best 20 Golf Resorts in the U.S. And it's not hard to understand why. The Club's Fazio and Norman tracks meander through forests of whispering trees, elevation changes and some of the most stellar encircling views of mountain ranges nearby. When on the course, you seriously feel on top of the world.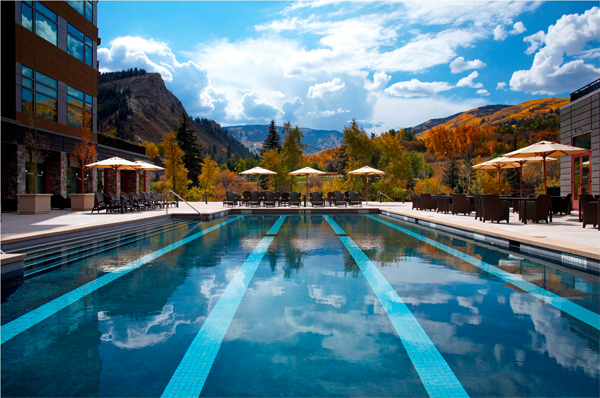 Visitors to Vail can take advantage of this top of the world sensation by booking a stay at the Westin Riverfront Resort and Spa at Beaver Creek Mountain (pictured above) this summer. That's because this Westin has partnered a deal with Red Sky Ranch and Golf Club to offer several amazing getaway options for golfers this season.
Red Sky is home to two championship alpine golf courses – one designed by Tom Fazio and another by Greg Norman. Each of The Westin's Beaver Creek Golf Packages allows guests to choose a getaway for either one or two players and includes accommodations in a spacious studio suite, a Westin Riverfront water bottle and valet parking. Options include: One round of golf at Red Sky, starting at $219 per night, Two rounds of golf at Red Sky, starting at $289 per night ,36 holes of golf for 1 guest at Red Sky, starting at $319 per night and 36 holes for 2 guests at Red Sky, starting at $499 per night.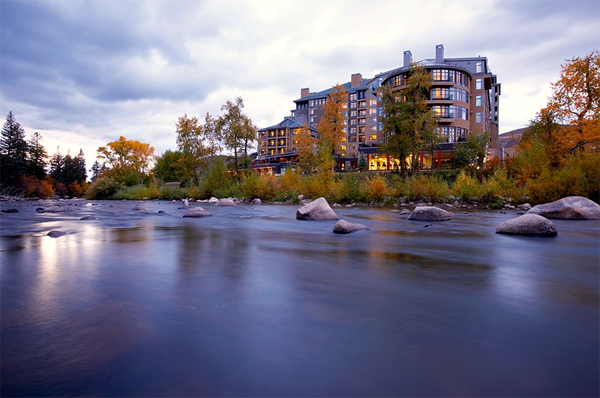 To help golfers prepare for another amazing season, the Athletic Club at The Westin – which recently completed a $1 million expansion – is offering several special golf workshops.
Golf Pilates: A 6-week program that will strengthen your core, enhance your flexibility and create better balance. Course begins on June 5, ends with a round of golf at Red Sky on July 12. Cost: $345.
Yoga for Golfers: A four-week course designed to revolutionize your golf game by developing balance, stability, strength, endurance and mental focus. Classes start June 4. Cost: $99.
The Westin Riverfront's Beaver Creek Golf Packages are available from May 11, 2012 to Oct. 7, 2012 based on availability, a two night minimum stay is required.
To Learn More
The Westin Riverfront Resort Beaver Creek, 866.949.1616, www.westinriverfrontbeavercreek.com.