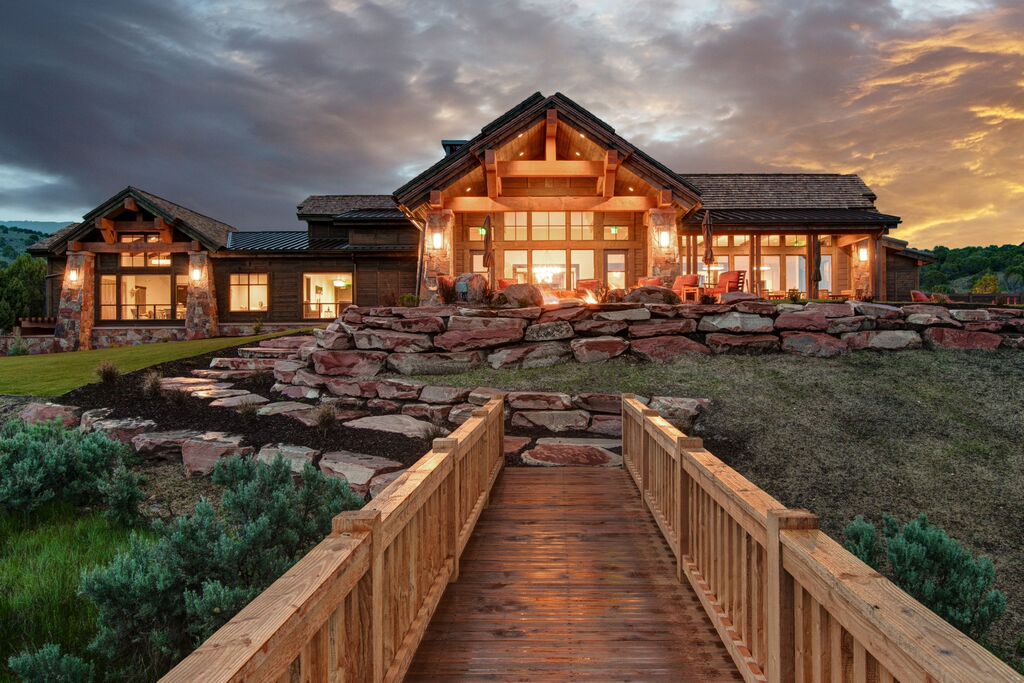 Utah's premier private recreation mountain community of Heber Valley has more than one announcement to celebrate this summer. It is now celebrating a state-wide recognition for their Jack Nicklaus Signature Golf Course and has completed construction of their new club house.
The Jack Nicklaus Signature Golf Course at Red Ledges was named Best Golf Course in Utah by Best of State Awards for a sixth consecutive year.
The Best of State Awards recognize excellence throughout the state of Utah. Red Ledges was awarded the Best of State title based on the outstanding course design by Jack Nicklaus, which was focused on integrating a mountain golf course with natural sandstone landscaping.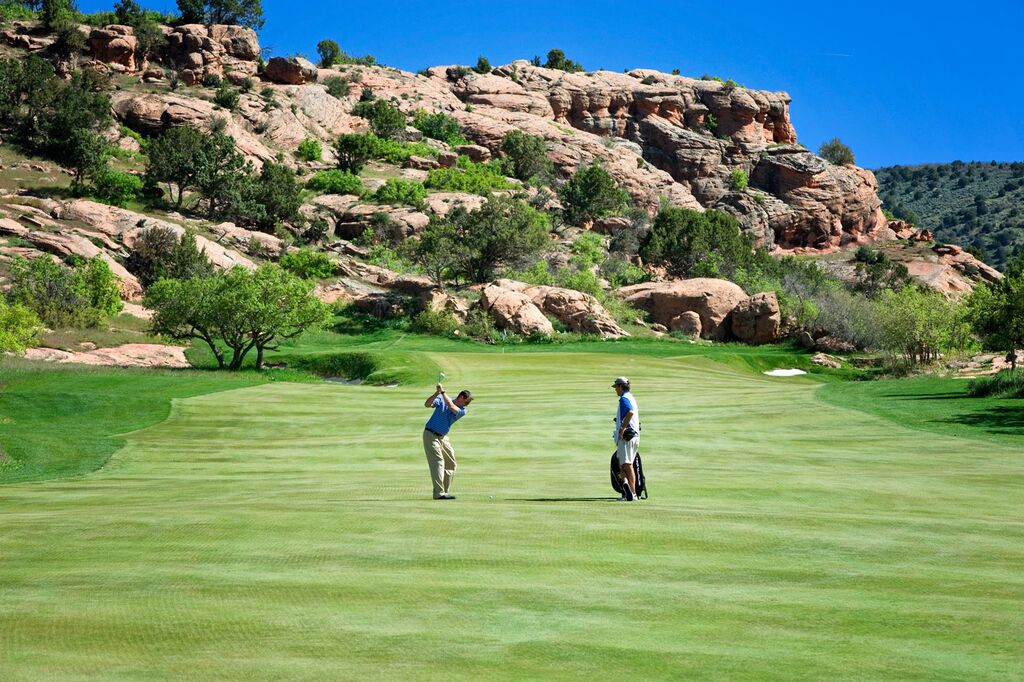 "It is truly an honor to receive this recognition for the sixth year from Utah's top recognition and awards program," said Mitchel Burns, Red Ledges COO. "Jack Nicklaus was very particular in the experience he wanted to create for Red Ledges' members."
In addition to the Best of State Award, Red Ledges recently completed construction on their 14,000- square-foot facility.
As the newest amenity to the Red Ledges lifestyle, the Clubhouse will offer members world class service, a fine dining restaurant and bar, luxurious locker rooms, a sports shop and casual gathering spaces for members to mingle. Located in the Club Commons next to the Swim and Fitness club, the Cliff Drysdale Tennis School, and the Jack Nicklaus Signature Golf Course, the Clubhouse will be the centerpiece of the Red Ledges experience with commanding views of Mt. Timpanogos, the iconic red ledges and the Heber Valley.
"The Red Ledges Clubhouse is a tremendous asset to our community and was designed to be built in harmony with the natural beauty, rich history and multitude of recreation opportunities within and surrounding Red Ledges," said Tony Burns, managing owner of Red Ledges. 
Red Ledges is a premier private recreational mountain community in Heber Valley, Utah, featuring an 18-hole Jack Nicklaus Signature Golf Course, the Jim McLean Golf School, the Cliff Drysdale Tennis School, an extensive equestrian program, a swim and fitness club and two private member ski lounges in Deer Valley. Spanning nearly 2,000 acres in Utah's Wasatch and Uinta mountain ranges, Red Ledges offers 1,200 estate homesites and thoughtfully designed homes with dramatic views of the unique red rock formations and surrounding Rocky Mountain peaks. For more information, visit www.redledges.com.