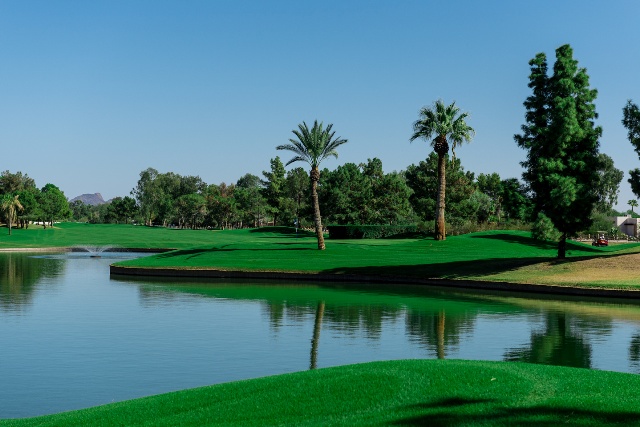 Starfire Golf Club is offering a free round of golf and a free Arnold Palmer drink to everyone who visits the course on Monday, Sept. 10 (a k a late gold legend Arnold Palmer's birthday).
The public golf course in Scottsdale was re-designed by Arnold Palmer and offers a daily-fee public golf course that offers 27 holes situated on three different nine hole layouts. The golf club is also getting ready to celebrate its 65th anniversary, making it the oldest 18 hole public golf course in Scottsdale.
In addition to the free golf and free drink, Starfire Grille (the club's restaurant) is offering a food special on his birthday to commemorate one of Palmer's favorite meals, a cheeseburger and fries for $7 between the hours of 10 a.m. and 3 p.m.
Tee times on Monday, Sept. 10 will run from 6:30 a.m. to 5:30 p.m. and the club's restaurant hours will be 7 a.m. and 3 p.m.