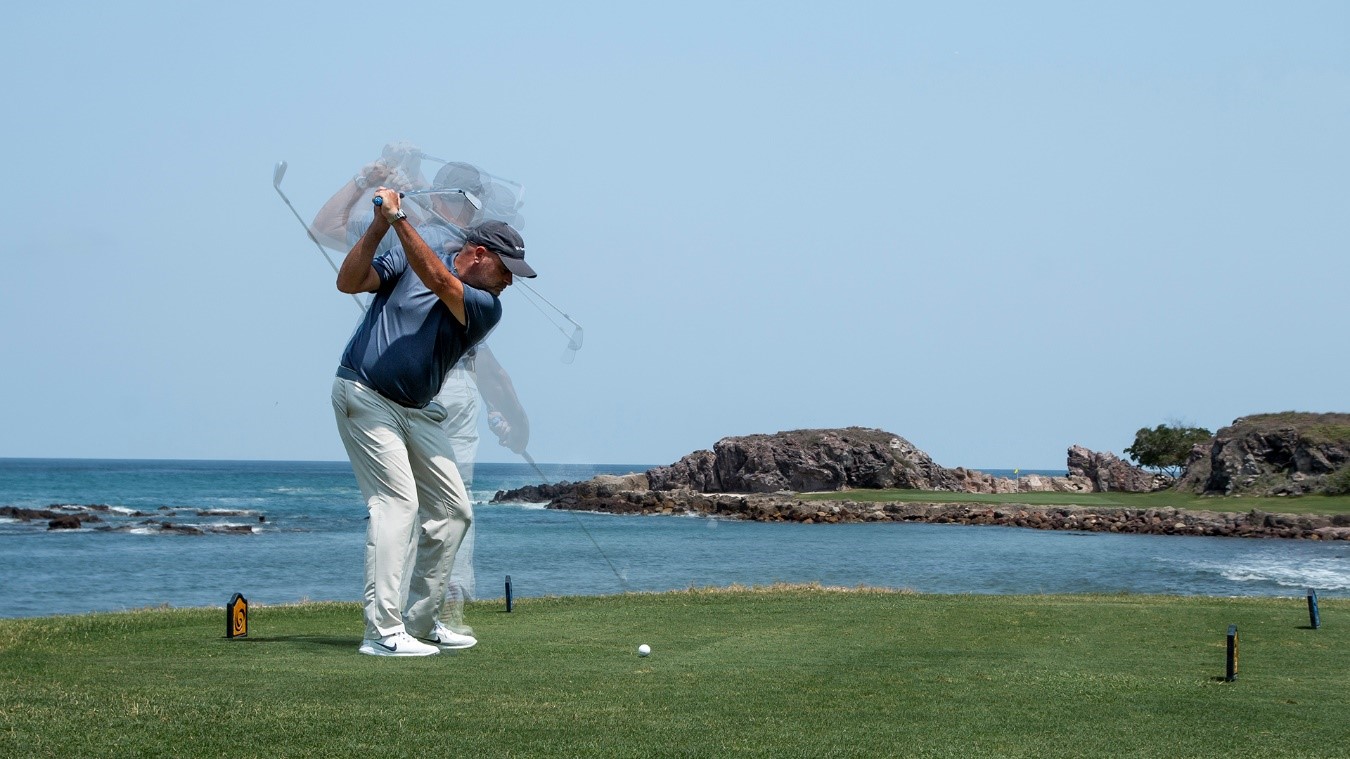 Tom F. Stickney II is the Director of Instruction and Business Development at Punta Mita, in Puerto Vallarta, Mexico. Punta Mita is a 1,500-acre golf and beach resort located  45 minutes from Puerto Vallarta on a beautiful peninsula surrounded by the Bay of Banderas on three sides. Amenities include two Nicklaus Signature golf courses with 14 holes directly on the water, a golf academy, four private beach clubs, a Four Seasons Hotel, a St. Regis Hotel, as well as multiple private villas and homesites available. Read on to learn about the importance of taking photos or video of your golf swing.
One of my favorite things to do is to have  someone video my swing or take photos while I am playing a tough hole to see what I am doing "when it matters." Many times you will find that the swing you make on the range is not the swing you find on the golf course. In fact, many times it is radically different–sometimes in a good way and other times it is in a negative way.
Here on "The Tail of the Whale" at Punta Mita, we have a 200-yard shot over water to an island green with little area to error.  What most people do is get quick and try to get the shot over with as soon as possible and this causes problems.  Now back to the photo…what I like about this swing that I made while playing is that I did in fact make a full-backswing to the top.  I gave myself a chance to make a good swing, though it's a tough shot.  I did not let anxiety or nervousness stop me from going through my routine hampering my ability to make a "normal" swing.
Photos like these will show you instantly if you have the right aim, a solid foundation, a full backswing, etc. so have your buddies film you on the holes that tend to get your attention and I promise they will help you identify your "on course" issues better than any range session will.
For more information regarding Punta Mita, golf outings, golf schools and private lessons, e-mail tom.stickney@puntamita.com.