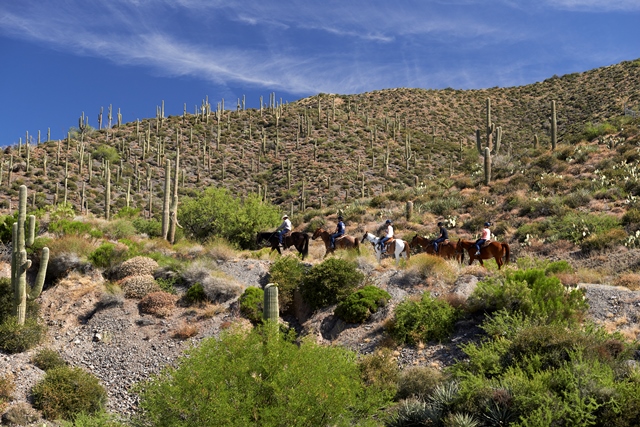 As you and your horse crest the high desert trail and turn south from the hills abutting the Continental Mountains, you see miles of pristine lush desert with saguaros dotting the hills and city lights miles away. A gentle breeze pushes the ancient aroma of spring sage and creosote close and you breathe the fresh air and sigh with a smile.
This magic reality is at The Ranch, a western wilderness amenity located at the heart of Desert Mountain's private trail system. The 33-acre site borders the Tonto National Forest offering guided horseback rides in some of the most wondrous Sonoran Desert terrain.
Desert Mountain has its own 15-mile private trail system with seven different segments for hiking and biking. However, horseback riders can go deeper into the desert overlooking desert panoramas and colorful riparian basins.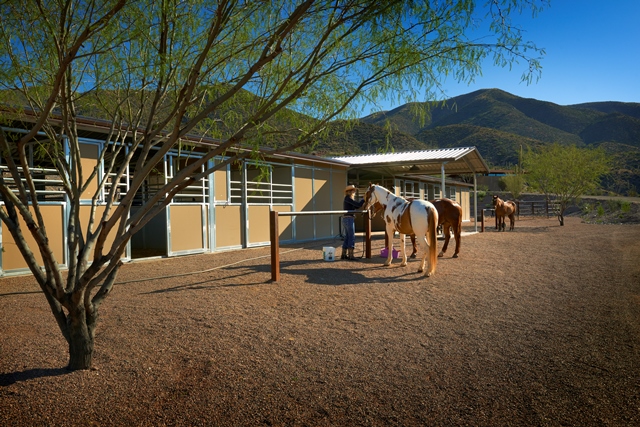 With the weather finally cooperating, miles of hiking, biking and horseback riding await. At The Ranch there is a 12-stall stable that houses horses for scheduled outings. Two corrals are also onsite to turn out horses and for beginner horsemanship instruction.