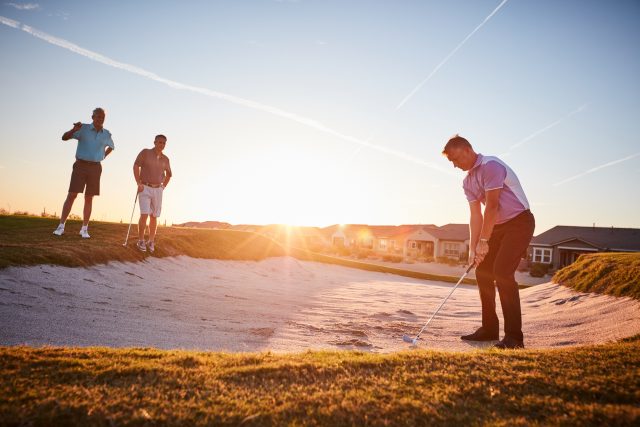 Those who call Verrado home will soon have even more reasons to enjoy their amenity-packed community in Buckeye. The Victory Course and its clubhouse, The Cliff House at The Victory Course, will open this fall (after construction and overseed is completed).
The Cliff House will include a golf shop and a contemporary,  open-air dining facility while The Victory Course is set against the beautiful backdrop of the White Tank Mountains and has lovely high-desert landscape. With the addition of The Victory Course (which was the Valley's first new course in 12 years) to the well-established Founders Course, Verrado Golf Club will be a 36-hole golf facility. The Founders Course is a stunning course has earned a top five spot on GolfWeek's "2016 Best Courses You Can Play." In addition, Verrado Golf also added a Golf Playground to practice play.
Verrado Golf allowed for preview play at The Victory Course in the spring, which was very well received by Verrado's active residents and AZ Golf Insider.