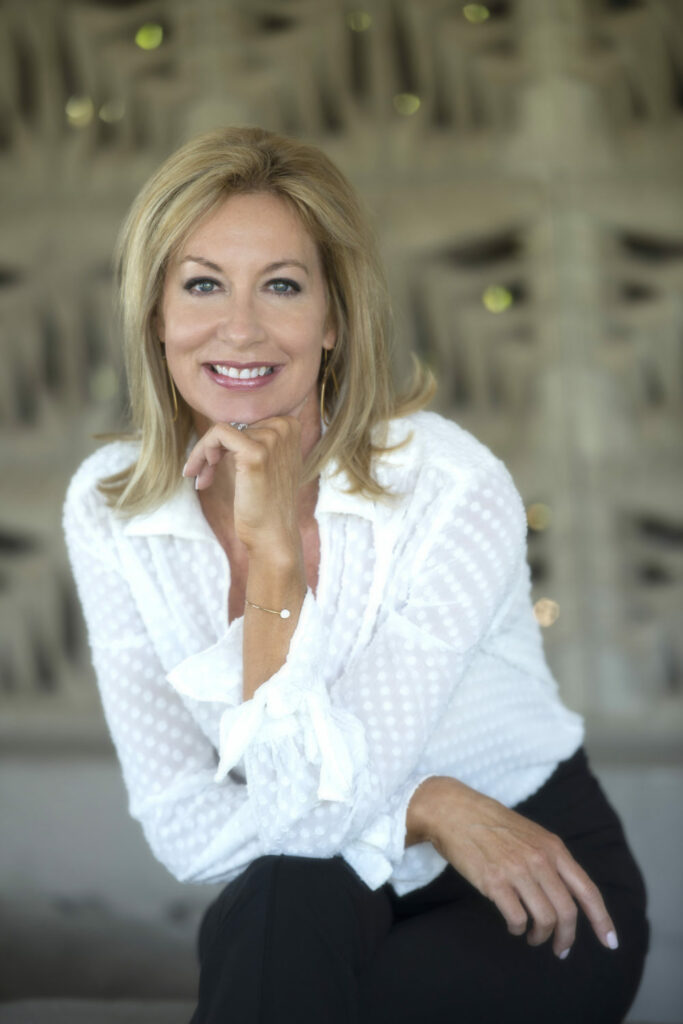 Let us introduce you to the Valley's top design and build professionals. Today, let's get to know Amy Klosterman of AB Design Elements and learn her keen advice for aspiring design pros.
Instagram: @abdesignelements
How did you get started in the design/build industry? I graduated from University of Maryland in interior architecture and started in commercial tenant improvement in my 20's, then changed over to residential interior architecture and design. The fast-paced commercial work built my sketching and space planning skills which has been a benefit over the years. My dad is a retired architect so he likes to take credit for my career, which is fine too!
What is your favorite project in Arizona? That's too difficult to answer…each home and each client really is so different and so interesting, so I'm going to go with my own home, in the Ancala community of Scottsdale. My husband and I are working through it, and renovating it little by little. I just finished the powder room. We may tackle the kitchen this year!
What inspires you and your work? Contemporary architecture that looks effortless, graphic compositions of shapes, traveling, and what makes my work fun is definitely the positive and enthusiastic clients and builders with whom I work.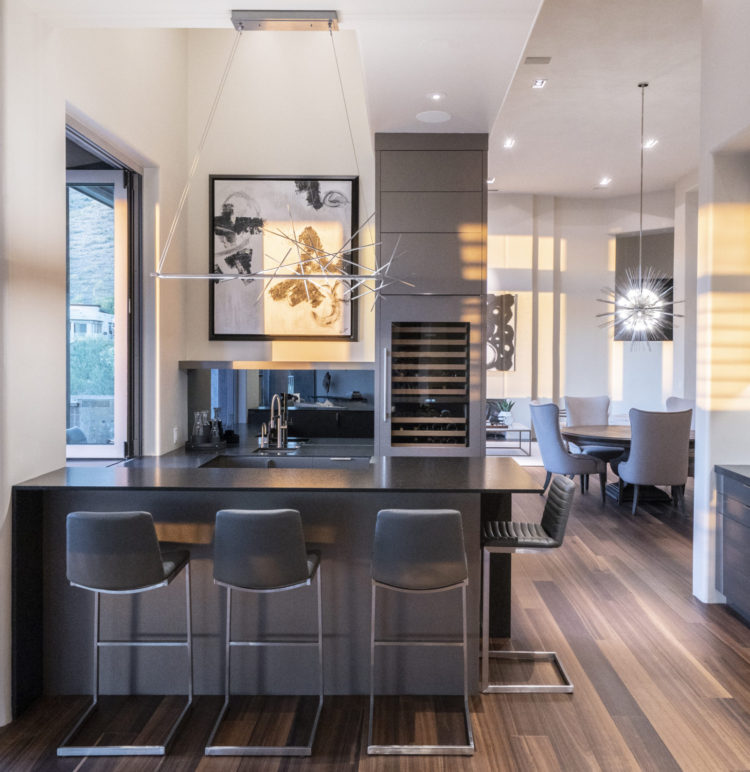 What is something timeless every home should have? A piece of art or sculpture that was perhaps a first purchase or a treasured gift. The piece you hand wrap and personally carry to a new home when you move.
What are some current trends in homes at this time? Minimalist and maximalist décor,  mixed metallics, and black architectural steel windows.
What do you consider your biggest professional accomplishment? Receiving a special recognition: 2017 Masters of the Southwest Award by Phoenix Home and Garden Magazine.
What advice do you have for young people or students hoping to pursue a design/build career? Practice hand drawing; it allows ideas to flow and lets you be more nimble than CAD. Learn about construction by doing an internship or apprenticeship. Travel!
What are you working on now? A couple of very contemporary custom homes, several luxury renovations that are extensive, and several furnishings projects. And we always have simmering pots–smaller projects that ebb and flow as past clients or loyal realtors call us to help with new things.