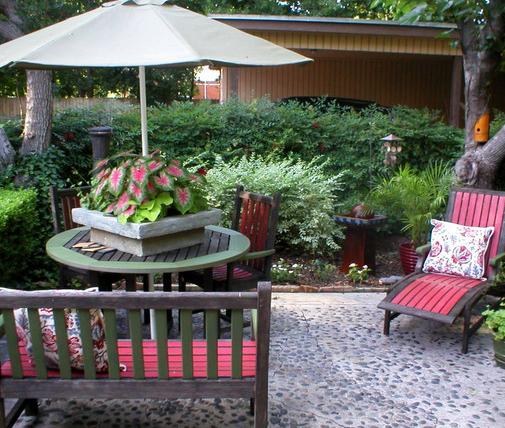 So you are decorating your outdoor space and have no idea where to start or what direction to go in. Help has now arrived! Use this free service and get real designers to give you personalized tips on what will work best for you.
Home Infatuation (Homeinfatuation.com) has teamed with Ava Living (Avaliving.com) and its network of worldwide designers to offer consumers a free outdoor room design consultation. The Designer Room Review is geared to help the homeowner create a well planned and personalized outdoor space by tapping the expertise of a professional designer.
"You may be wary of using a certain color, not know what fabrics to feature or what style and quality of furniture you should invest in," says Mike Voyles of Home Infatuation, a luxury online retailer offering a comprehensive collection of furnishings and accessories for the outdoor room. "Professional designers can deliver creative solutions and decorating tips that can redefine a small space or create an expansive multi-function outdoor room."
The Designer Room Review is fast, free and easy to use. Even better, users can select from a list of designers they want to work with. "This first-time program — integrating free design expertise with the products needed to create an outdoor space — is a unique way to empower homeowners," Voyles added.
Homeowners can have the outdoor room of their dreams by following three simple steps:
Click a link – Visit Home Infatuation and click the link for "Free Designer Consultation".
Designer Selection – Select the designer of your choice and email him/her your photographs and specific ideas on how you want to change your space.
Feedback – Your designer will review your photos and provide user-friendly design recommendations, often within three business days.
"Our partnership with Ava Living reflects what Home Infatuation is all about," says Voyles. "We are an innovative company passionate about delivering quality products which can convert an outdoor spaces from 'ho-hum' to enchanting."
Home Infatuation offers everything required for distinctive outdoor living. The company addresses the wish lists of homeowners with its diverse menu of products for the Outdoor Room, from decorative outdoor lighting, area rugs and accessories to luxurious sofas and dining furniture. Home Infatuation offers international shipping, delivering a high level of customer service worldwide. For more information, call 877-224-8925, or visit www.homeinfatuation.com, click "Free Designer Consultation".