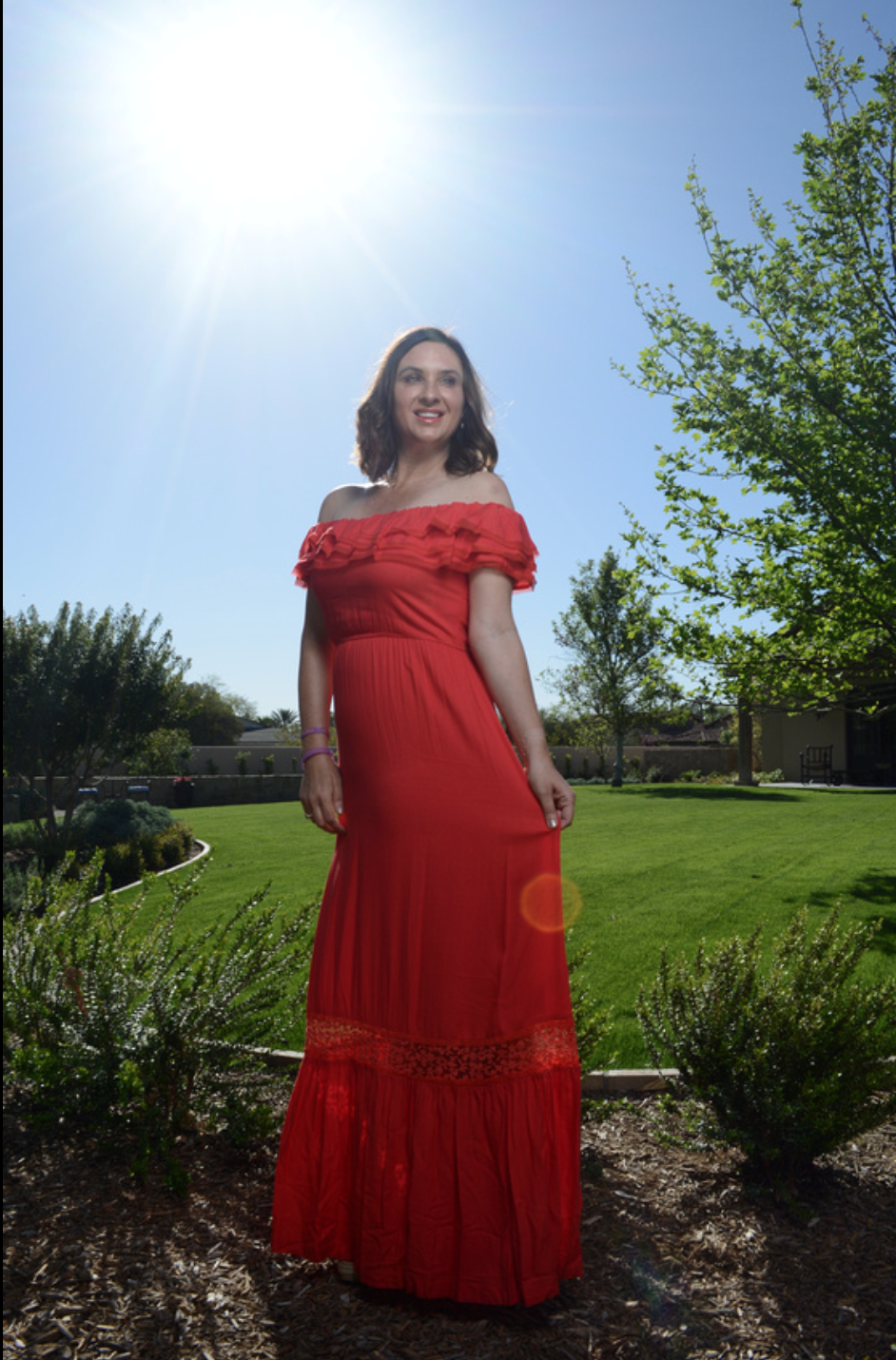 PHOTO BY JASON BLACK
By Melissa Larsen
From the most influential educators and business people to the biggest trendsetters and taste makers, these locals are tops when it comes to making the Valley the best place to call home.
Most Influential in Valley Nonprofit: Maya Thompson, Founder, Ronan Thompson Foundation 
Tell me about your day-to- day. My day to day consists of juggling the very busy life of a mom of twin boys who are 12, a daughter who is 2, and, of course, my son, Ronan, who passed away when he was almost 4. I am thankful every day for the carpools I drive, the mounds of laundry I get to do, the never-ending day-to- day stuff that comes along with having three very busy kids. I am forever heartbroken over the fact that my third child is not here, and I am not able to do these things for him as well. My days are all filled with running a foundation for kids with cancer which helps me remain connected to my son and is my way of still being able to parent him. I am also currently in the middle of writing my book ,which is all about my son's cancer diagnosis, my heartbreak and how he continues to inspire me to live life to the fullest while fighting my hardest for other kids who are going through a similar situation.
Tell me about your nonprofit. The Ronan Thompson Foundation was started after Ronan was diagnosed with cancer as a way to help others. We fund both traditional and non-traditional clinical trials which help to extend the lives of kids with cancer and hopefully find a cure. All of our board members are volunteers, which means none of us take a paycheck. We want our proceeds to have the biggest impact as possible by going directly toward the cause.
What has been your proudest accomplishment via your nonprofit? Taylor Swift's involvement and the fact that it came from such an organic place. She just happened to stumble across my blog, rockstarronan.com, and fell in love with my son and our story. She paid the ultimate tribute to him by writing the song "Ronan," which was inspired by words from my blog. All of that came because of the way I followed my heart and stayed true to myself and Ronan. I am forever thankful that Taylor was brave enough to listen to our story and open enough to let it touch her so deeply that she continues to fight for the world of childhood cancer. Not many people would take on a cause like this simply because it is too horrific, sad and scary. Taylor has not only taken it on, but has put the most beautiful voice behind it by being an advocate and such a bright light in this very dark world.
Fast Faves
Date night: I'm all about low-key date nights. A dive Mexican food restaurant and a good movie make me very happy.
Scenic spot: I love the view from the top of Camelback Mountain during sunset.
Destination for relaxing: L'Auberge de Sedona after hiking Wilson Mountain.
Check out Maya Thompson in Arizona Foothills Magazine Best of Our Valley 2016 Collectors Edition issue here or get the digital version here.