Each week, we'll be highlighting individual winners from Best of Our Valley 2018, who share their advice, insights and thoughts on what it means to be a part of this exclusive list.
The Best of spotlight is on Antoinette Cauley, who claimed the Valley's Best Local Artist. Congrats, Antoinette!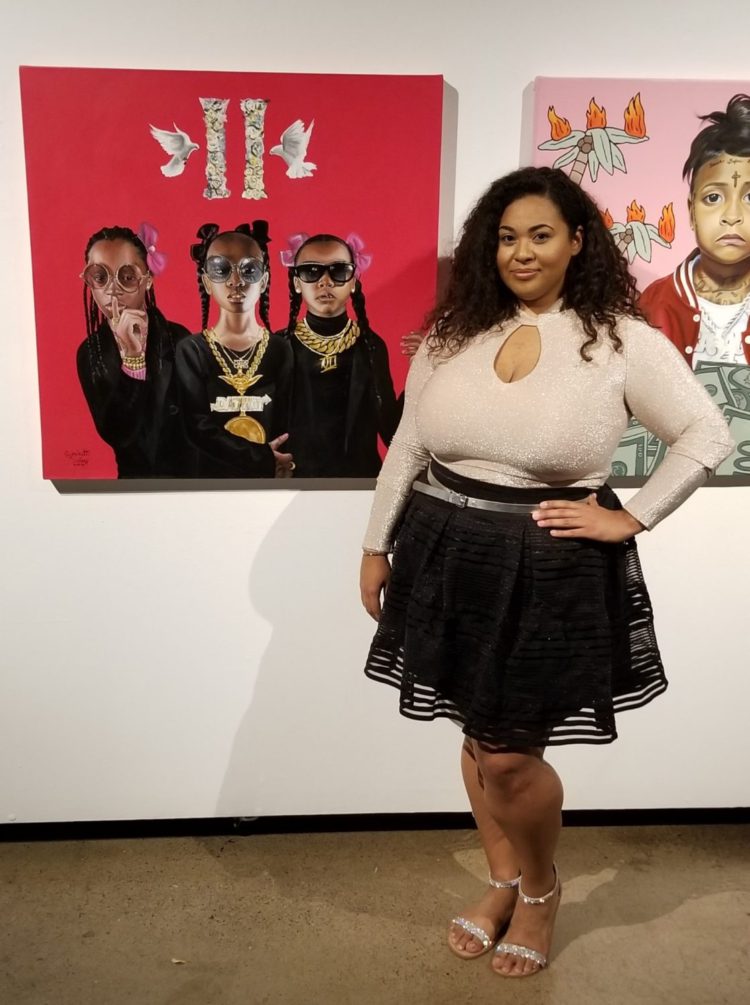 AFM: In a brief 2-3 sentences, please tell us a little bit about you!
Antoinette Cauley (AC): I am a full time artist based in my hometown, Phoenix.  I specialize in portrait work (mainly in acrylic paint) and combine social issues, Hip Hop and my own personal narrative into my work. I am currently one of seven represented artists at the monOrchid Gallery downtown.
AFM: What does it mean to you to be a Best of Our Valley winner?
AC: Being the recipient of the Best of Our Valley award means what I have been doing as an artist has been working! It means that people are not only following my work, but that they are moved by it and touched by my story enough that they would take the time to vote for me. It means that I am making a true impact in my community.
AFM: What's your favorite part about being the Best of Our Valley's Best Local Artist?
AC: My favorite part is that I get to break the mold of what people think an artist looks like. I get the chance to defy people's perceptions and create more representation for women of color, more specifically black women, in the fine art world.
AFM: Have you seen any benefits as a result of being a BOOV winner?
AC: I have! It has given me a bit more clout as far as being taken seriously as a professional working artist. My work is very strong, but having both the 2017 and 2018 BOV awards under my belt has let people know how serious I am about my art career!
AFM: How do you put your "best" foot forward every day?
AC: Each day I go out into the world knowing that I have a real chance to inspire and impact the people I come into contact with. I make sure that the energy I give is rooted in love and that my interactions are meaningful. I also do a lot of work with youth and teens through the arts, which has helped me stay connected to my community and plant seeds for the next generation of artists.
Interested in participating or want to recommend a business, professional or individual for Best of Our Valley? Best of Our Valley 2019 is now accepting nominations. Click here to find out more!