By Becky Antioco
What's your pleasure? Whether it's theater, music, culinary pursuits or charitable endeavors, these local companies and events can satiate your arts and entertainment craving.
Best Automobile Auction: Barrett-Jackson Collector Car Auction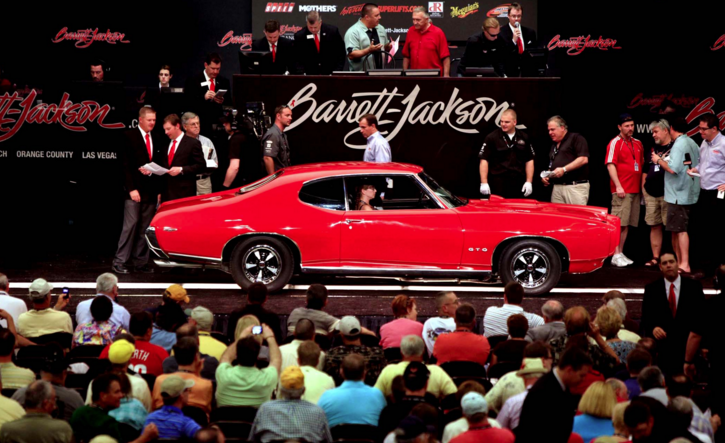 Every January, more than 300,000 car fans navigate to WestWorld in Scottsdale to see the finest automobiles, trucks, cycles, race cars and automobilia. The popular Barrett-Jackson, The World's Greatest Collector Car Auctions, attracts the world's most powerful collectors and car aficionados and has also become a charitable powerhouse, raising millions for local and national charities. Save the date for the 2017 Scottsdale auction: Jan. 14-22. barrett-jackson.com. Also a 2015 Winner!
Best Acting Studio: Dearing Acting Studio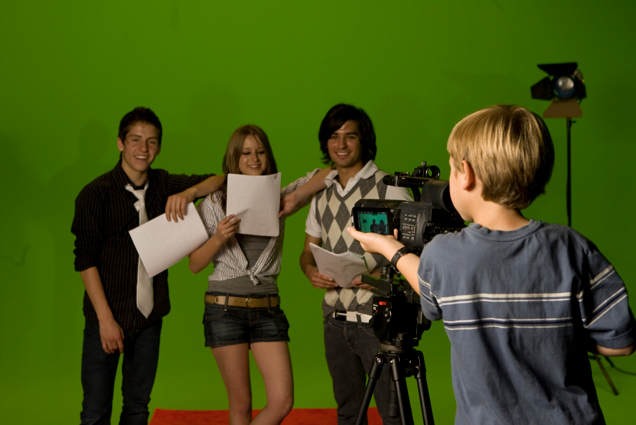 Dearing Acting Studio's philosophy is to provide a professional actor training environment and curriculum for optimal growth in the craft of acting. The core principles of every course are inspired discipline, honest critique, personal development and fulfillment. To produce individual success within a group setting, they have developed an exhilarating hands-on teaching style. Lectures are motivated by moment-to-moment circumstances, which enable students to absorb new teachings with live examples. dearingstudio.com. Also a 2015 Winner!
Best Annual Charity Event: Compassion with Fashion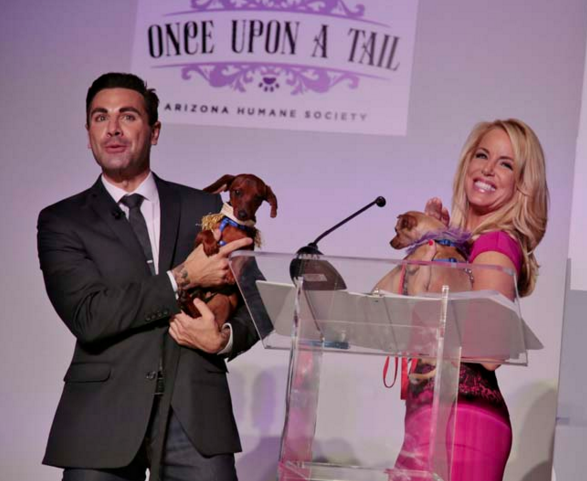 Each year, more than 1,000 pet lovers join the Arizona Humane Society for a luncheon and fashion show (this year's event is on April 3) to help homeless pets find their forever homes. Proceeds support the programs and services that help the Arizona Humane Society save the lives of thousands of pets each year. At the event, you can meet some of these loving pets, and possibly add a new member to your family. azhumane.org/cwf.
Best Annual Fashion Event: Xavier Scholarship Fashion Show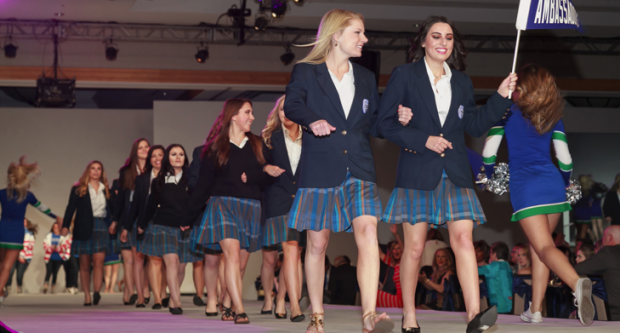 From its humble beginnings in the 1950's as an alumnae event, the annual Xavier Scholarship Fashion Show has evolved into a fabulous spring tradition. This year, the Xavier Mothers' Guild partnered with Dillard's Scottsdale Fashion Square last month to present a reception, luncheon and fashion show at the JW Marriott Phoenix Desert Ridge Resort. The event raised scholarship funds for the more than 40 percent of Xavier students who receive financial assistance. Professional models opened the show by showcasing spring fashions, and more than 300 Xavier/Brophy seniors from the Class of 2016 walked the runway in a choreographed student show. xcpmg.org. Also a 2015 Winner!
Best Annual Gala: Best Buddies Spirit of Friendship Gala
Over the years, the Spirit of Friendship Gala has seen the support of distinguished guests like athletes Kurt Warner, Larry Fitzgerald and Paul Goldschmidt and actor Frankie Muniz, comedian Frank Caliendo, and many, many more. Held at a private residence, the event raises funds to support Best Buddies Arizona's 50 middle schools, high schools and four universities. The event helps maintain and expand the Best Buddies program in schools and the communities all across the state of Arizona. Best Buddies is the world's largest organization dedicated to ending the social, physical and economic isolation of the 200 million people with intellectual and developmental disabilities. This year's event is scheduled for Oct. 21. bestbuddiesarizona.org.
Best Annual Valley Event: The Bentley Scottsdale Polo Championships: Horses & Horsepower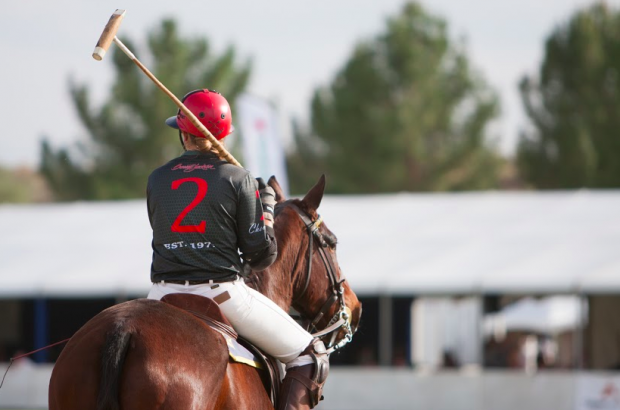 The world's most interesting polo event, The Bentley Scottsdale Polo Championships: Horses & Horsepower, takes place every fall in Scottsdale. Entering its sixth year, it has hosted the world's best male and female polo players including the top player in the United States, Nic Roldan, who is also a GQ cover model. Arizona's next greatest show on grass also features a day club by Triyar, tailgating, sneak previews of Barrett-Jackson and the Scottsdale Arabian Horse Show, a High-Tea Tent by The Phoenician, DJ's, the Phoenix Symphony, ballroom dancing and VIP tents including ones focused on wine, Champagne and jazz. The 2016 event will be Saturday, Nov. 5 at WestWorld. thepoloparty.com.
Best Annual Valley Event: Large Scale Scottsdale Culinary Festival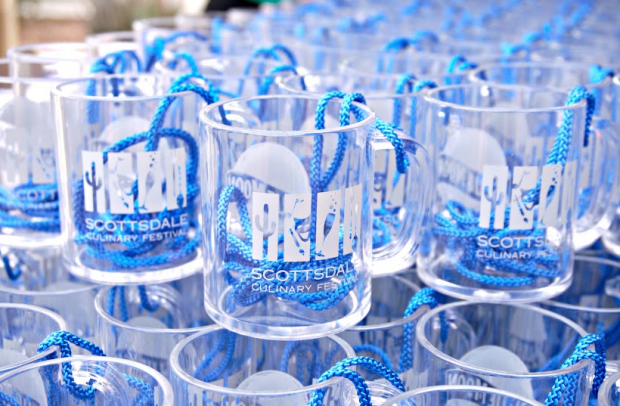 The Scottsdale Culinary Festival, taking place April 16 and 17, provides the opportunity to taste as many foods from as many restaurants as your stomach will allow on 25 acres. The new Culinary Experience Tent features demos by your favorite chefs, student cooking challenges, wine seminars from Arizona winemakers, and discussions with other experts and leaders in the culinary world. Check out the latest in kitchen and cooking gadgets at the Epicurean Expo, enjoy live music, stop by the free family zone and more. scottsdalefest.org. Also a 2015 Winner!
Best Children's Theatre: Scottsdale Desert Stages Theatre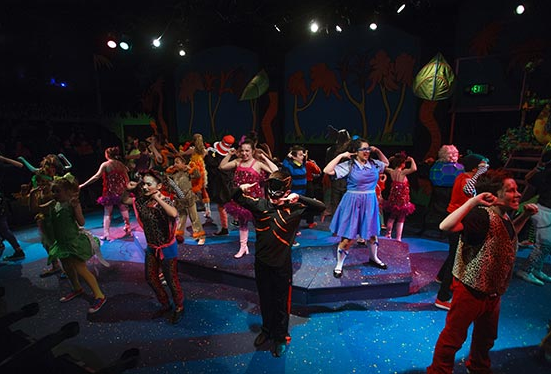 Scottsdale Desert Stages is an award-winning, nonprofit performing arts theater committed to offering high-quality entertainment for a variety of ages and musical tastes, and providing a creative platform for each stage of an actor's development. It began in 1995 as a community youth theater, and in 2004, moved to a bigger space with two stages. The main 136-seat theater in the round provides a personal and interactive experience for patrons, and has staged "Rent," "Hairspray," "Oliver!" and a children's theater series. The smaller Actor's Café features small-cast productions in a traditional theater setting. In addition, Desert Stages operates a year-round Academy of Theatrical Arts and a summer camp for young actors. desertstages.org.
Best Civic Organization: Thunderbirds Charities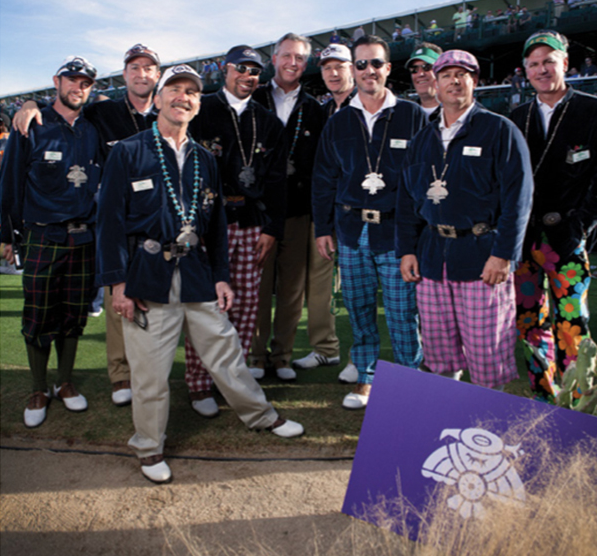 The Thunderbirds began in 1937, when the Phoenix Chamber of Commerce expanded its role as a convention and tourism bureau. Five young executives were selected to lead the special-events committee, and each of them selected 10 for a total of 55. To date, there are more than 300 members comprising The Thunderbirds organization. Thunderbirds Charities is a non-profit organization formed in 1986 to distribute monies raised through the Waste Management Phoenix Open. The mission of Thunderbirds Charities is to assist children and families, help people in need and improve the quality of life in our communities. thunderbirdscharities.org. Also a 2015 Winner!
Best Concert Venue and Best Special Event Venue: Livewire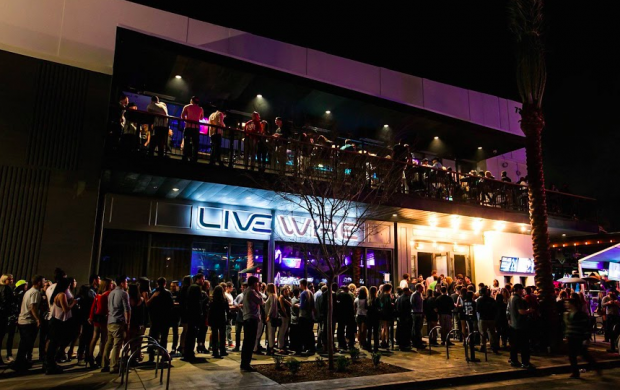 Livewire is Arizona's newest live music experience. The 14,000-sq.-ft. concert and performance space hosts national touring acts and up-and-coming local artists. The venue boasts state-of-the-art sound, lighting and production systems, including a 25-foot HD video wall, and an LED screen wrapped around a mezzanine that provides guests with an open view to the dance floor below. Livewire has hosted acts like Blues Traveler, Snoop Dogg, Halsey, Shawn Mendes and many more. livewireaz.com.
Best Dance Studio: Chandler Dance Center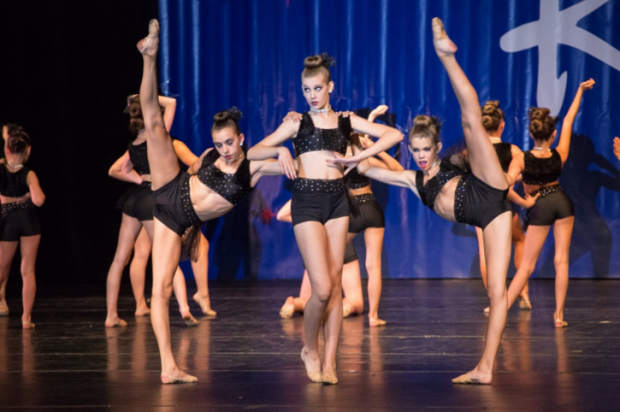 Chandler Dance Center is unique to the Valley for its focus on the individual student, with an all-inclusive method not based on a dancer's ability to be part of a competition team. This method places all dancers together, inspiring lower-level students and keeping highly talented students motivated to be kind, patient and humble. Mostly, the studio is different because of its high standards for technique and individuality. At Chandler Dance Center, they believe every student is unique in their strengths and the instructors work hard to discover and nourish those strengths. Classes include jazz, ballet, tumbling, contemporary dance, hip hop, ballroom and more, and children as young as two are welcome. chandlerdancecenter.com.
Best Haunted House: Jack and Jill's Haunted Hill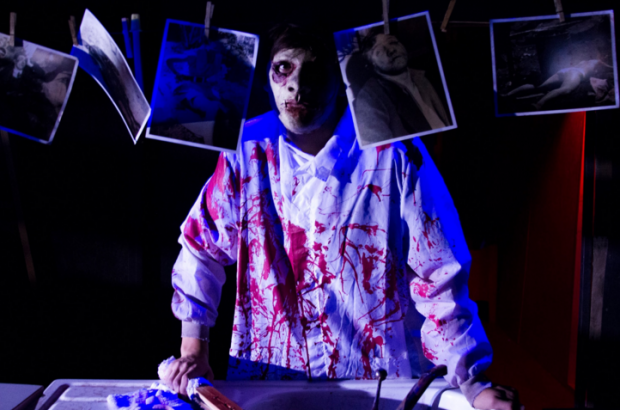 Jack and Jill's Haunted Hill in North Phoenix provides thrills and chills leading up to Halloween. Follow the abandoned mine to find Jack and Jill, and try to make it out alive. During the Halloween season's daytime hours, they offer a family-friendly exploration of the haunt, without the scares. Just walk through the spooky set. For a real fright, try the nighttime tour. jackandjillshauntedhill.com.
Best Improv Group: Chaos Comedy
Unscripted, unrehearsed and unforgettable, Chaos Comedy is family-friendly, clean improv. Using audience suggestions, big characters and unexpected choices, Chaos Comedy is an hour of a quick-hitting game-show-like improv. If you'd really like to be part of the show, Chaos offers classes for kids and adults where students learn to live truthfully moment to moment, without inhibition. chaoscomedy.com. Also a 2015 Winner!
Best Local Art Studio: Mesa Arts Center's Art Studios
Mesa Arts Center classes and intensive workshops are taught by experienced instructors who encourage the development of creativity, and students work in 14 studios with state-of-the-art equipment. Offerings include acting, ceramics, dance, drama, drawing, glass, jewelry, metals, music, painting, photography, printmaking, sculpture and more. In addition to the classes, Arizona's largest arts center is home to four theaters, five art galleries and four free festivals. Guests, patrons and students come to Mesa Arts Center to enjoy the finest live entertainment and performances, world-class visual art exhibitions, and outstanding arts education classes. mesaartscenter.com. Also a 2015 Winner!
Best Local Band/Musician: Elvis Before Noon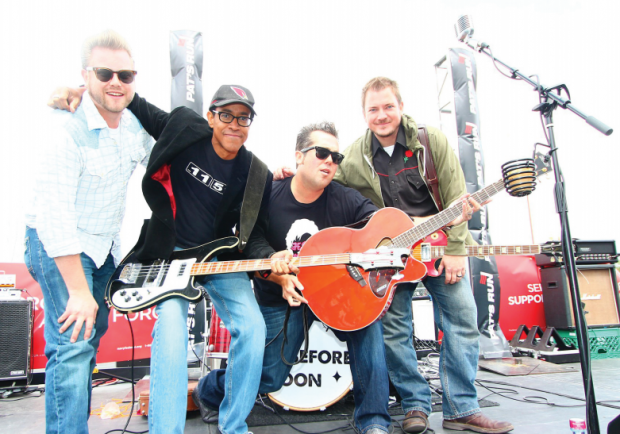 Daylon Greer is Elvis Before Noon's primary vocalist and songwriter and, from the beginning, the group has been writing and records its own original songs, their sound offering an early 90's vibe reminiscent of the "desert sound" that made Tempe famous. They have also become known for set lists full of a wide range of favorites, ranging from Johnny Cash classics to Weezer cuts, Motown, rockabilly, The Beatles, and actually, even an Elvis song or two. You can catch them locally (Sundays at The Vig Arcadia) at various venues, special events and festivals and even down South in Puerto Penasco, especially in June during Roger Clyne's festival, "Circus Mexicus." You can also download EBN's original songs on iTunes. elvisbeforenoon.com.
Best Museum: Musical Instrument Museum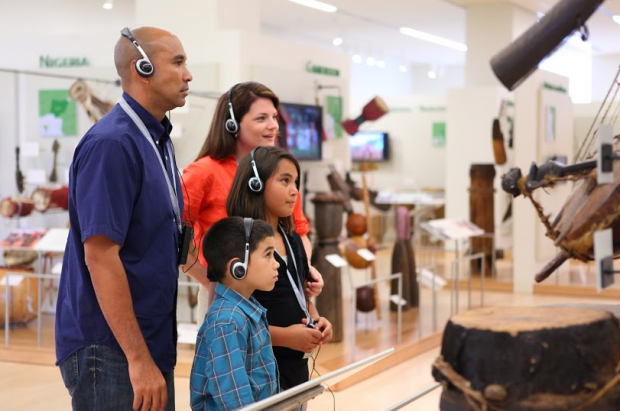 Ranked among the top 20 museums in the U.S. on TripAdvisor, the Musical Instrument Museum (MIM) provides a one-of-a-kind experience to be enjoyed by visitors of all ages. With a collection of nearly 16,000 instruments and objects, MIM showcases music and cultures from every country in the world through engaging exhibits, performances, and signature events. If you enjoy music, you will love MIM. mim.org. Also a 2015 Winner!
Best Rooftop for Events: Degree 270 at Talking Stick Resort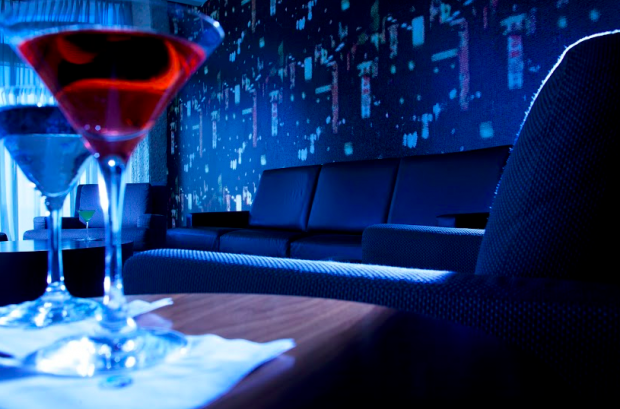 Located high on Talking Stick Resort's 14th floor, Degree 270 offers an unbeatable mix of live entertainment, great dancing and picturesque views of the Valley. New additions to this venue include an expanded dance floor, modern décor plus a renovated bar perfect for sampling our newest drink offerings. Degree 270 now features VIP tableside bottle service in one of five unique settings. The nightclub now offers a fantastic selection of Champagnes in addition to premium spirits. Take your night up a level and reserve a VIP table to bypass the entry lines. talkingstickresort.com/degree270.aspx.
Best Theatre: Brelby Theatre Company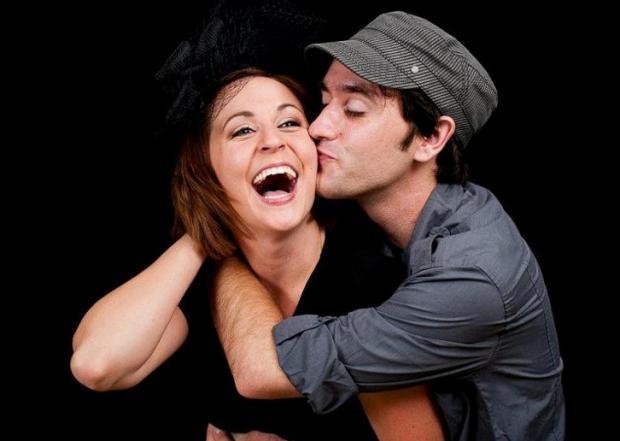 Through the production of professional quality shows and the operation of first-rate classes and workshops, the Brelby Theatre Company aims to become the epicenter of theater in the West Valley arts community. Founded in 2009, Brelby Theatre Company strives to provide directors, writers, designers and actors with a safe environment to enhance their creative abilities and explore their talents, through the creation of live theatre. Their 2016 season includes the premiere of nine pieces by playwrights with ties to the Arizona arts community. brelby.com. Also a 2015 Winner!
Best Worship Team: Christ's Church of the Valley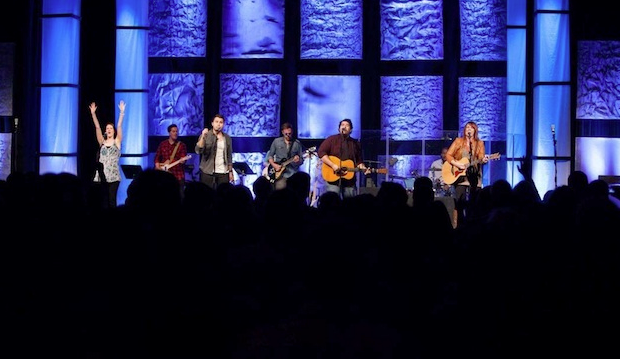 Christ's Church of the Valley (CCV) started in 1982 in the founding pastor's living room. Now, more than 30 years later, they have six campuses across the Valley. Their Leadership Institute program provides individualized training in a ministry area of a person's choosing, with undergraduate, masters and professional tracks, to create lifelong connections with the CCV community. Services include high-energy music that range from songs you hear on the radio, those written at CCV or other churches, to centuries- old hymns. ccv.church.
AFM FAVE: Best Annual Fashion Event: Brophy College Prep Fashion Show Luncheon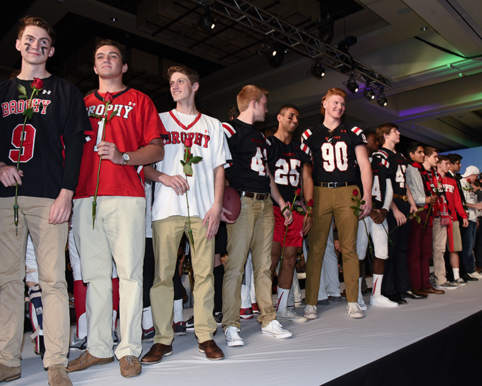 What makes Brophy's Fashion Show unique is the teenage boys who have a blast strutting their stuff on the runway. All proceeds from the event go directly to financial aid for students. Brophy students are incredibly busy in and out of the classroom, and that is a unique quality of their education. The students volunteer more than 2,400 hours of community service monthly, along with their academics and other extra-curricular activities. The goal is expose them to the world around them to determine how they can use their skills. The upcoming fashion show luncheon is slated for Nov. 3 at Fairmont Scottsdale Princess. brophyprep.org.
AFM FAVE: Best Annual Gala: Celebrity Fight Night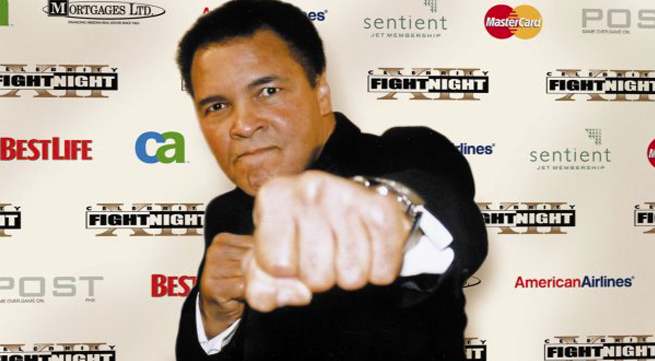 Recognized as one of the nation's elite charity events, Celebrity Fight Night is a star-studded evening presented in honor of featured guest, Muhammad Ali. Celebrities and professional athletes from all over the country participate in a night filled with incredible live-auction items and live musical performances by many of today's brightest stars. The 2016 power-packed night of excitement takes place April 9 at JW Marriott Desert Ridge Resort & Spa, hosted by Reba McEntire and performances by Carrie Underwood and much more. Throughout Celebrity Fight Night's 21-year history, $118 million has been raised with the Muhammad Ali Parkinson Center at Barrow Neurological Institute as a significant beneficiary. celebrityfightnight.org.
AFM FAVE: Best Annual Valley Event: Large Scale Waste Management Phoenix Open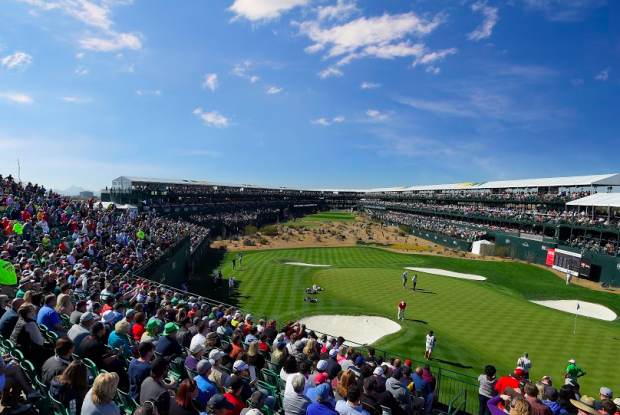 The Waste Management Phoenix Open calls itself "The Greatest Show on Grass," annually attracting 130-plus of the PGA Tour's best golfers. It's part tournament, part festival, part outdoor party, where spectators come just as much for the atmosphere as they do for the sport. One of the five oldest tournaments on the PGA Tour, and quite possibly the rowdiest, The Open breaks attendance records annually and raises millions for local charities. Stay after the tournament to see some of the hottest musical acts at the Birds Nest. wmphoenixopen.com.
AFM FAVE: Best Special Event: Venue Wrigley Mansion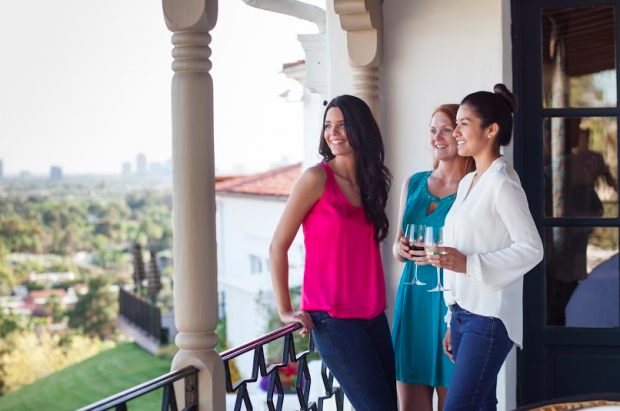 Whether you're entertaining as little as eight guests or as many as 800, the landmark Wrigley Mansion offers unmatched weddings and events. In addition to offering sweeping views of the Valley, Wrigley Mansion also make party-planning a snap as it works closely with a preferred list of vendors to create dream events. Currently, the venue is upgrading all multimedia capabilities in the more intimate rooms to use for presentations and slide shows for small groups. wrigleymansion.com.
Buy your copy of Arizona Foothills Magazine Best of Our Valley 2016 Collectors Edition issue here or get the digital version here. Winners will also be able to get copies at the Best of Our Valley Bash on May 6!