By Melissa Larsen
Regardless of your game of choice, the Valley is home to some of the sports world's topathletes, venues, courses and athletic-gear shops.
Best 19th Hole: Bernard's at Ocotillo
After a day on the course, there is nothing quite like a hearty meal—which golfers get to indulge in at Bernard's at Ocotillo in Chandler. Diners sit down for a selection of pastas, seafood, steaks and burgers on the waterfall patio—with a view of the fairway—or the beautiful interior space, accented with arched wood beams. Don't miss the 19 th hole's Sunday brunch or happy hour, available daily from 3 to 6 p.m. ocotillogolf.com.
Best Arizona Cheerleaders or Dance Team: Arizona Diamondbacks Rally-backs
The Rally-backs are the D-backs in-game entertainment team that performs various duties at home games and in the community, including crowd interaction, live promotions, greeting fans, prize giveaways, crowd prompts and much more. The spirited team ensures that fans have an enjoyable experience at every D-backs home game. arizona.diamondbacks.mlb.com.
Best Clubhouse Spa: Alvea Spa, Encanterra, a Trilogy Resort Community
With a focus on rejuvenating the mind, body and spirit, Alvea Spa at Encanterra, a Trilogy Resort Community in San Tan Valley offers a plethora of head-to- toe treatments—which are influenced by holistic ancient healing rituals of the area's native inhabitants—in a calm desert oasis. To soothe and hydrate skin as the temps begin to rise, try the aloe and lavender wrap or signature Trilogy facial. For an over-the- top treat, request your service in the luxurious outdoor spa rooms. Also a 2015 Winner! alveaencanterra.com.
Best Custom Golf Clubs: PING
PING was founded in the garage of Karsten Solheim in 1959. Nowadays, the family-owned company is a household name, outfitting some of the leading pros in the sport of golf. (The company was named after the "ping" sound that the putter made upon striking the ball.) In addition to offering clubs for men, women and junior golfers, PING also has a popular selection of golf bags, gloves, hats and travel gear. Also a 2015 Winner! ping.com.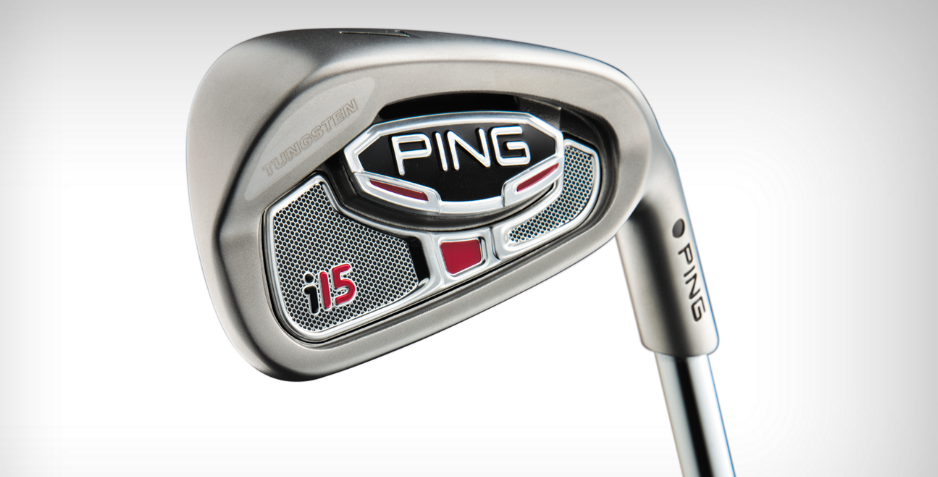 Best Golf Clothing & Shopping: Hornacek's House of Golf
Family-owned and –run since 1996, Hornacek's House of Golf offers competitive prices and great service on the sale of sporting goods—something that many big-box stores cannot offer. At the Scottsdale shop, golfers will find quality brands like PING, Callaway, TaylorMade Golf and Tour Edge Golf. hornaceksgolf.com.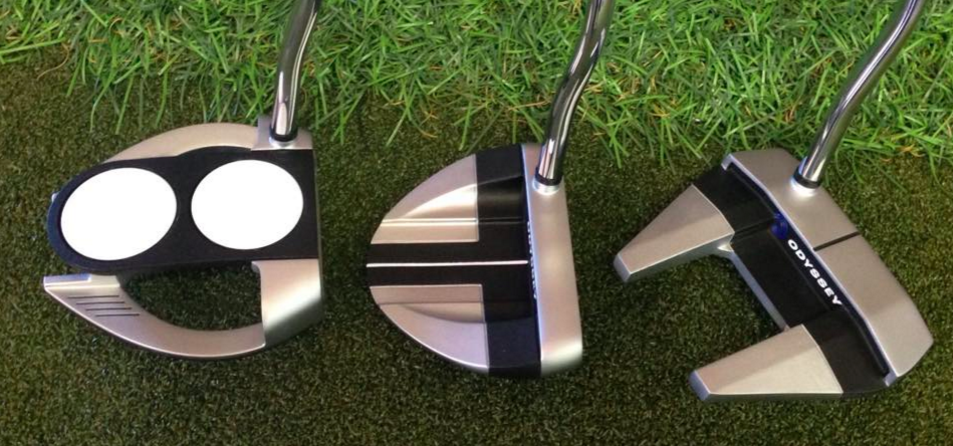 Best Instructor: Jason Reddington
Jason Reddington has been the director of instruction at Mirabel since 2010; in the summertime, he also teaches at Forest Highlands in Flagstaff. Prior to his time in Arizona, Reddington spent about seven years in Cleveland where he was the 2013 Northern Ohio PGA Teacher of the Year. Reddington is open to teach everyone and available to share his expertise with non- members as well. Also a 2015 Winner! jasonreddington.com.
Best Pro Sports Team: Arizona Cardinals
After being this close to nabbing a spot at Super Bowl 50, the Arizona Cardinals truly showed fans what they were made of during the 2015 season—and it has locals revved up for the coming season, kicking off Sept. 11. Not only does the team impress with its plays on the field, but its work with Cardinals Charities is likewise admirable. Founded in 1990, the mission of Cardinals Charities is to support programs designed to improve the quality of life and provide opportunities for children, women and minorities locally. azcardinals.com.
Best Public Course: Quintero Golf Club
Comprised of 828 acres, Quintero Golf Club was designed by Rees Jones and provides a pure golf experience on a challenging championship course. The award-winning course (it has been named "America's Top 100 Modern Golf Courses" every year by Golfweek since 2002) appeals to players of all levels of expertise with its fine playing surfaces and the club's warm hospitality. Also a 2015 Winner! quinterogolf.com.
Best Sporting Event: Waste Management Phoenix Open
The 2016 Waste Management Phoenix Open at the TPC Stadium Course was bigger than ever, breaking three attendance records, including reaching more than 200,000 on Saturday and more than 600,000 for the week, and welcoming the likes of Dierks Bentley and Robin Thicke to the Coors Light Birds Nest. This year's champion was Hideki Matsuyama. The 2017 tournament is scheduled for Jan. 30 through Feb. 5. Also a 2015 Winner! wmphoenixopen.com.
Best Sporting Goods Store: Sport Chalet
From scuba gear to sleeping bags, softball cleats to snowboards, Sport Chalet is the Valley's favorite stop for stocking up on quality sporting goods. At its five Valley locations, customers can pick up sports gear for every member of the family as well as peruse the fan shop that carries shirts, hats and more, representing your beloved pro and college teams. sportchalet.com.
Best Sports Venue: Talking Stick Resort Arena
Located in Downtown Phoenix, Talking Stick Resort Arena is the proud home of the Phoenix Suns, Phoenix Mercury and Arizona Rattlers. The arena is also a favorite performance venue for today's top acts in music, with upcoming visitors including Selena Gomez (July 5), Adele (Aug. 16 and 17) and Demi Lovato and Nick Jonas (Sept. 16). talkingstickresort.com.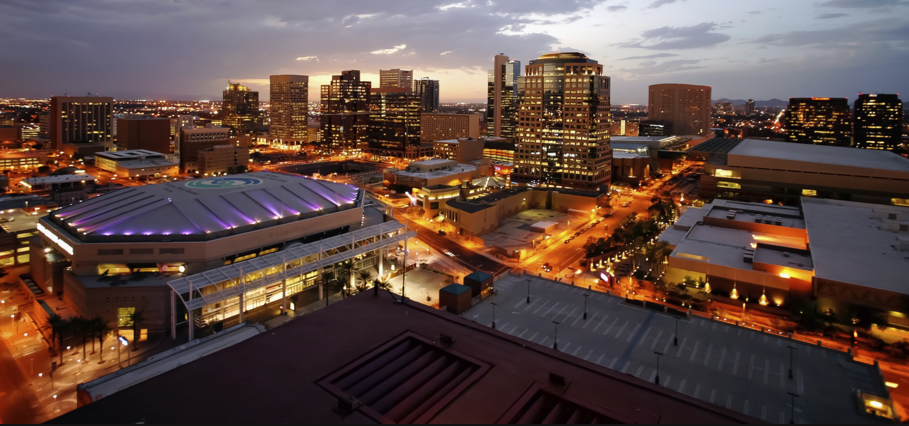 Best Spring Training Field: Salt River Fields at Talking Stick
At 140 acres, Salt River Fields at Talking Stick in Scottsdale is a spacious spot for taking in spring training games with mountain views and proximity to great dining, shopping and Talking Stick Resort and Casino. Though it is the popular spring training home of the D-backs and Rockies, the fields also host a slew of events year-round, like the Arizona Taco Festival, Street Eats and the Balloon Spooktacular. Also a 2015 Winner! saltriverfields.com.
Favorite Arizona Cardinals Player: Larry Fitzgerald
Larry Fitzgerald, lovingly known as Fitz to his many loyal fans, is one of football's most adored players—not only for the work he does on the field, but for his dedication to The Larry Fitzgerald First Down Fund off the field. Fitz was the third overall pick in the 2004 NFL Draft, and he has played his entire career for the Cardinals. In January, the wide receiver helped quarterback Carson Palmer record his first playoff win with eight catches for 176 yards. Also a 2015 Winner! larryfitzgerald.com.
Favorite Arizona Coach: Kevin Guy, Arizona Rattlers
Kevin Guy joined the Rattlers in 2007, after serving as defensive coordinator for the San Jose SaberCats. Three years later, the Rattlers would post their first winning season since 2004—which started a championship game streak for the team: In 2014, Guy became the first coach in AFL history to reach the championship game in four consecutive seasons, while leading Arizona to a third straight title. Also a 2015 Winner! azrattlers.com.
TIE: Favorite Arizona Diamondbacks Player: A.J. Pollock and Paul Goldschmidt
First baseman Paul Goldschmidt is a three-time National League All-Star. This past season was a stellar one for Goldy as he set career highs, and won a Gold Glove, a Silver Slugger and was the Wilson Defensive Player of the Year. A.J. Pollock is in his fifth season with the D-backs. The outfielder was named to his first National League All-Star Team in 2015, and he won a Gold Glove for his defensive performance in 2015. Paul Goldschmidt was also a 2015 Winner! arizona.diamondbacks.mlb.com.
Favorite Arizona Rattlers Player: Nick Davila
This arena football quarterback has been with the Rattlers since 2010. Hailing from California, he played college ball with the University of Cincinnati. Since then, Davila has won four West Division championships, four National Conference championships and three ArenaBowl championships. azrattlers.com.
Favorite College Athletics: Arizona State University
Students from around the globe head to Arizona State University to be a part of the legendary Sun Devil Athletics program. Though it's no secret that ASU's football games, coached by Todd Graham, are true crowd pleasers, the university also has popular golf (coached by Tim Mickelson, brother of Best of Our Valley winner Phil), swimming, basketball and softball/baseball programs for both men and women, along with several other athletic programs that bring on that Sparky spirit. thesundevils.com. Also a 2015 Winner!
Favorite Female Golfer: Cristie Kerr
Cristie Kerr started golfing competitively at the age of 9 in Florida; today, Kerr has 18 LPGA victories, eight Solheim Cup appearances, four Wendy's Three tour victories and more than 150 top 10 finishes under her belt. Outside of her work on the course, she founded Birdies for Breast Cancer in 2003, which has raised more than $2.5 million and awareness to fight the disease. Kerr now spends her time between her homes in Scottsdale and New York City. Also a 2015 Winner! cristiekerrgolf.com.
Favorite Male Golfer: Phil Mickelson
A professional golfer since 1992, Phil Mickelson has 42 PGA Tour victories—including five major championships—and his World Golf Hall of Fame induction to his name. (There are only three more wins needed to join Walter Hagan at ninth on the all-time winner's list with 45 victories.) The former Arizona State University student is now in his 28th year with the PGA Tour.  philmickelson.com.
Favorite Arizona Coyotes Player: Shane Doan
Shane Doan, a right wing with the Arizona Coyotes, served as team captain for the 11th straight season last year and finished fourth on the team in scoring. The Canada-born player has been with the Coyotes (formerly the Winnipeg Jets) since he was a first-round draft pick in 1995. Coyotes' current season ends mid-month. Also a 2015 Winner! coyotes.nhl.com.
Favorite Phoenix Mercury Player: Candice Dupree
It is safe to say that Candice Dupree, who has been with the Phoenix Mercury since 2010, is a busy woman. Not only is she a finalist for the 2016 Team USA at the Rio Olympics, a five-time All-Star and a 2014 WNBA Champion, but she owns a women's boutique in Tampa and played overseas in Prague this season. phoenixmercury.com.
Favorite Phoenix Suns Player: P.J. Tucker
P.J. Tucker played overseas in Israel, Ukraine, Greece, Italy and Germany prior to coming to the NBA; he signed with the Suns in 2012. He is a three-time winner of the Majerle Hustle Award (the only player in Suns history to do so). Fun fact: Tucker owns more than 2,000 pairs of shoes. suns.com.
Most Challenging Course: The Gold Course, The Wigwam
Known as the "Arizona Monster" due to its length and difficulty, the Gold Course at The Wigwam was designed by Robert Trent Jones, Sr. The 18-hole, par-72 course , which opened in 1965, features a challenging parkland layout. As lovely as it is challenging, the course features tree-lined fairways, lakes and mature trees. Last year, it underwent an extensive renovation. Also a 2015 Winner! wigwamgolf.com.
Most Philanthropic Athlete: Kurt Warner
Kurt Warner, one of the most treasured Arizona Cardinals of all time, founded his nonprofit, First Things First, in 2001. The intention was for Warner, along with his wife Brenda, to share their blessings with others and to positively impact lives by promoting Christian values. Via the foundation, children who are ill have experienced Disney World, rec centers have been built at children's hospitals, single parents have been given homes and much more. kurtwarner.org.
Buy your copy of Arizona Foothills Magazine Best of Our Valley 2016 Collectors Edition issue here or get the digital version here.