For over the past 20 years, we've celebrated the Valley's best. From the top businesses and professionals to the people who make it all happen, Arizona Foothills Magazine's annual Best of Our Valley contest recognizes Arizona's crème de la crème across more than 400 categories. From the best doctors and best resort down to the best cup of coffee you can find around town, each Best of titleholder is chosen by those who know the city best – our readers.
Each week, we'll be highlighting individual winners from Best of Our Valley 2018, who share their advice, insights and thoughts on what it means to be a part of this exclusive list.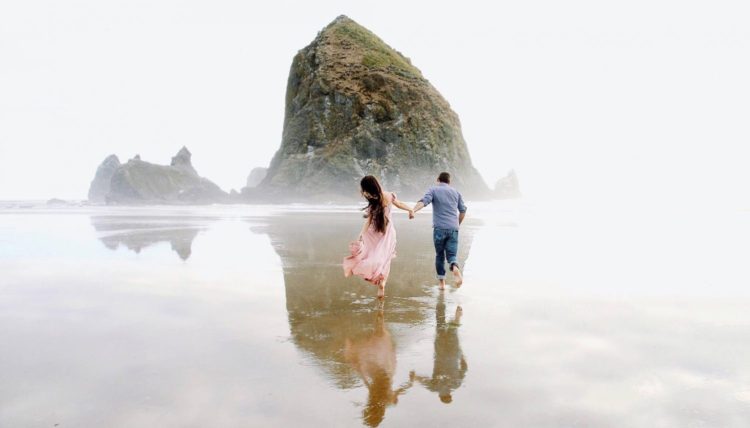 The Best of spotlight is on Love Story Films, who claimed the Valley's Best Wedding Videographer. Congrats, Love Story Films!
AFM: In a brief 2-3 sentences, please tell us a little bit about you!
Love Story Films (LSF): We are a husband + wife cinematography team that film weddings and elopements for adventurous couples worldwide.
AFM: What does it mean to you to be a Best of Our Valley winner?
LSF: We are so honored to be a Best of our Valley winner! This accolade means so much to us as we were nominated and voted for by people in our home state of Arizona. To have this recognition of our craft is so humbling!!! 

AFM: What's your favorite part about being the Best of Our Valley's Most Influential in Valley Food?
LSF: Our favorite part of being the Best of Our Valley Wedding Videographer is meeting other people that excel in their crafts, and networking with new friends!
AFM: What advice would you give to others to be the "best" in your field?  
LSF: Advice that I would give to others to be the "best" in our field is to keep working hard and never give up. Take all the advice. Try new things. Go to new destinations. Don't settle and never stop learning!
AFM: Have you seen any benefits as a result of being a BOOV winner?
LSF: We have seen immediate benefits as a result of being a BOOV winner — it is so humbling that brides recognize the logo in our emails and always say how excited they are to be working with the best! (Cue all the tears!)
AFM: How do you put your "best" foot forward every day?
LSF: We put our best foot forward everyday by staying humble and kind.
Be sure to get your copy of the April 2018 'Best of Our Valley' issue of Arizona Foothills Magazine, a tell-all guide to the best people and places in the Valley of the Sun.
Interested in participating or want to recommend a business, professional or individual for Best of Our Valley? Best of Our Valley 2019 is now accepting nominations. Click here to find out more!