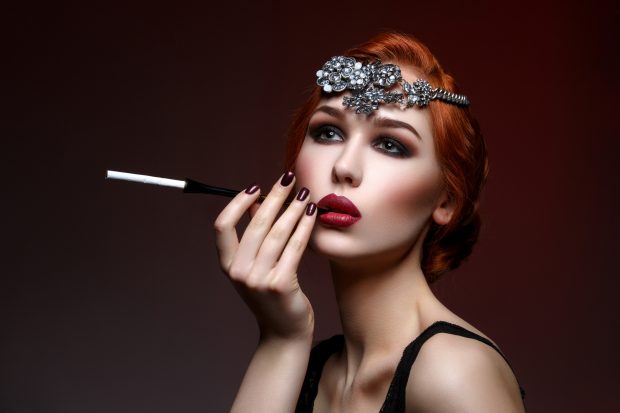 With fashionable fetes to glam galas galore, the Valley is bustling with high-profile events and exciting entertainment. AZ Foothills readers stay amused with their favorites in arts and entertainment listed below.
These are Arizona Foothills Best of Our Valley 2017 contest winners. Winners will be featured in the April 2017 issue of Arizona Foothills Magazine, a tell-all guide to the best people and places in the Valley of the Sun, as chosen by its residents.
As a special thanks to the winners and those who helped them attain their Best Of status, a celebratory bash will be held in May 2017. Stay tuned for details on the fabulous fete!
Winners, download your 2017 Winners logo here and reserve space in the annual Collectors Edition here.
THE WINNERS LIST: ARTS & ENTERTAINMENT
Best Acting Studio – Dearing Acting Studio

Best Annual Charity Event – Compassion with Fashion, AZ Humane Society
Best Annual Fashion Event – Xavier College Prep Fashion Show Luncheon

Best Annual Gala – Black & Purple Epilepsy Gala, The Epilepsy Foundation

Best Annual Valley Event – ALS Bite Nite
Best Annual Valley Event: Large Scale – Scottsdale Culinary Festival
Best Annual Valley Music Event – Phoenix Lights

Best Automobile Auction – Russo & Steele
AFM Fave: Best Automobile Auction – Barrett Jackson
Best Children's Theatre – Greasepaint Youtheatre
Best Civic Organization – Scottsdale League for the Arts
Best Concert Venue – BLK Live
Best Dance Studio – Take the Floor Dance Studio

Best Haunted House – Jack and Jills Haunted Hill
Best Improv Group – Chaos Comedy

Best Local Art Studio – Gallery Andrea

AFM Fave: Best Local Artist – Nicole Royse
Best Local Artist – Antoinette Cauley Art

Best Local Band/Musician – SoSco Duo
AFM Fave: Best Local Band/Musician – Rich Berra Band
Best Local Filmmaker/Videographer – CS Marketing Studio

Best Museum – Arizona Science Center
Best Photo Booth – Snap Booth Entertainment
AFM Fave: Best Photo Booth – Crusin' Photo Bus
Best Record Store – The Record Room

Best Rooftop For Events – AC Hotel Tempe

Best Special Event Venue – Warehouse 215 @ Bentley Projects
Best Tattoo Artist – Paulski

Best Theatre – Theater Works
Best Worship Team – Scottsdale Bible Church