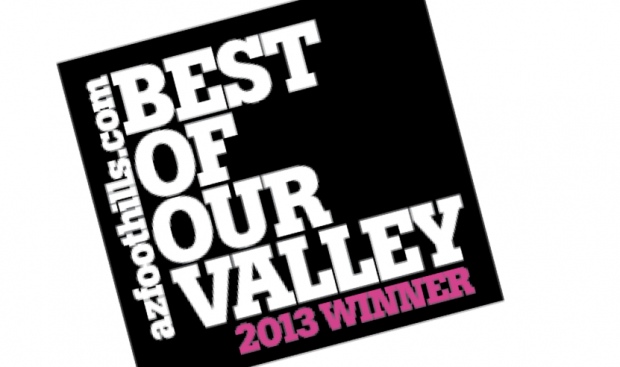 The Best Of Our Valley Event: 2013
A try-it-all smorgasbord of unbelievable food, fashion and Arizona experiences
The Valley of the Sun is brimming with superstar establishments to eat, shop and experience, and remarkable folks worth meeting. As a matter of fact, our fouth-annual Best Of Our Valley contest – which highlights the creme de la creme and names a victor in hundreds of categories – has never been more competitive.
We left no gemstone unturned in our quest for this year's nominees, and you – the reader – certainly made your voice heard.
And now: we're offering you the chance to explore it all at our 2013 Best of Our Valley Event.
Who
Winners, friends, beautiful people, celebrities…
What
Cocktails, bites and experiences including a Lexus VIP area, body painters, three fashion shows and special gifts.
When
April 25, 2013 – 7:00 p.m.
Where
Maya Day & Nightclub
7333 E. Indian Plaza, Scottsdale, AZ 85251
Tickets
Limited General Admission and VIP tickets are available here for purchase.
Our VIPs will also receive complimentary drinks and special swag from many of the Best of Our Valley winners.
Prizes Include
Each ticket bought through our site enters the purchaser to win $100 prizes from the Valley's very best. Each $15 general admission ticket includes one contest entry, each $40 VIP ticket includes three entries.
We'll see you there!