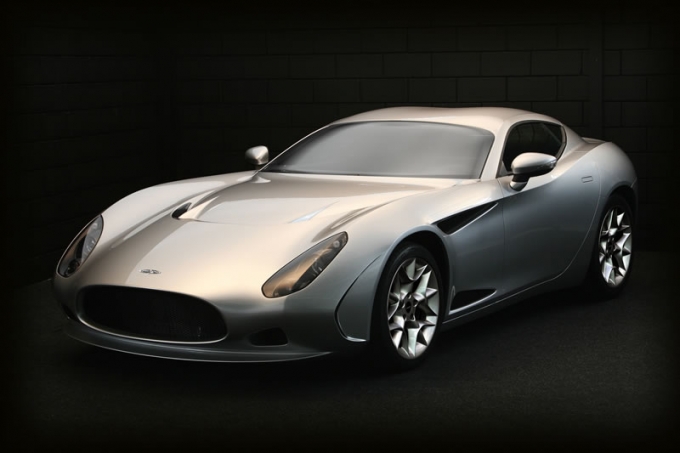 If any Phoenix Valley residents have recently experienced an incurable hankering for an Italian styled, South African designed Super Car, complete with a 442 horsepower 6.2-liter V8, a touch-screen infotainment and telematics system, satellite navigation, Brembo brakes, and optional Recaro seats, then those Phoenix Valley residents are in luck, because South African based auto designer and manufacturer Perana recently announced that it's Z-One model would be entering full production, with availability in both North America and the European Union.
The idea of producing an Italian styled, South African designed and manufactured Super Car was incubated in late 2007.  To give this idea mobility, the Perana Performance Group was created as the entity to bring what was a concept to where we are today with a show car that enjoyed its world premiere at the Geneva Motor Show on 03 March 2009.
The Perana project is the result of Zagato's 9 decade-long expertise in constructing fully functioning running concepts. Virtual reality development has been integrated from inception, effectively eliminating the need for the traditional styling model and enabling the prototype to be completed in less than 4 months.
The demise of low volume manufacturers around the world, coupled with the changes in EU legislation relating to low volume manufacturers, created the opportunity for the Perana Performance Group to launch a car of true Super Car performance capabilities.  The new car, which is built at the Hi-Tech Automotive facility, is very much a back to basics, no frills Super Car.  It demands driver input beyond that required by the established players in this segment of the market.
The Perana Z-one is the product of the first collaboration between Zagato, the renowned Milanese Coachbuilders, with a South African Vehicle Manufacturer, Perana Performance Group.  Following in the footsteps of Zagato's long tradition of designing some of the most beautiful sports cars made in the last century, the Perana Z-one is no mere dream car.  The Zagato Design Center has styled the Perana Z-one with the same spirit as they have designed all their prestigious limited series marques, mainly for Collectors and other dedicated auto enthusiasts.
While an annual sales limit of 999 has been set for all cars sold within the European Union, no official limits have yet been set for North America.  But Perana IS currently taking orders for North American, and more specifically, Phoenix Arizona, shipments.
As the vehicle is in limited production, it will likely not be available for test drives in the Phoenix Valley area.  The company website, however, does have a section where one can register as an interested party, then the company will make contact.  It may sound odd, but boutique high end operations often operate in ways that may seem fitting to a classic European spy caper.
Phoenix Valley auto enthusiasts, with persistence, could likely reserve a viewing and test drive in either Los Angeles or Las Vegas, both a short drive from the Phoenix Valley area.