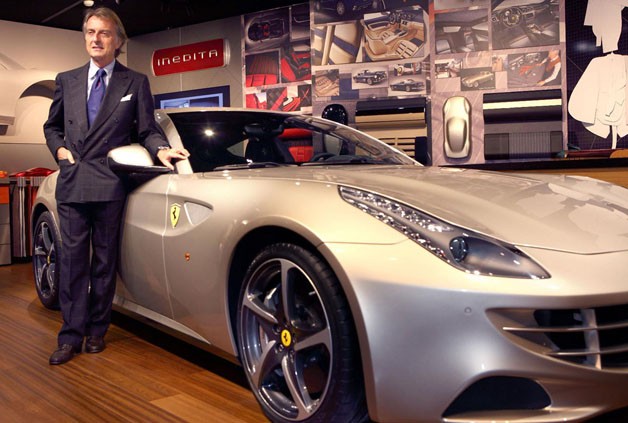 Custom made, tailored, bespoke, there are many names for the luxury of being able to have a product designed around the perimeters of your wants and needs as an individual.  Sometimes you will see this in a suit, such as those sold off of London's Savile Row, or, a bit closer to home, Scottsdale's Old Town and Fashion Square.  Today though we journey to the far shores of Italy, to a small but well known luxury super car manufacturer that goes by the name Ferrari.
Ferrari is historically a company that makes custom cars and limited editions.  If it is a limited edition then there are a small batch of a very unique design made, maybe 30, maybe 100, and some very wealthy customers around the world are asked if they would like to put their names down on a short list of future owners.  Buying a custom Ferrari, however, has been a little more difficult.
Just as one would need to work with a suit maker intimately to properly purchase a bespoke garment, one also must work with those on the automotive inside, people who have an intimate knowledge of the company, and one who knows just what the options and possibilities are.  This has always been possible with Ferrari, but this new program streamlines the process and exponentially expands the number and type of options available.
Ferrari Tailor-Made is the exclusive new personalisation program from Maranello developed specifically for clients wishing to create a truly bespoke car that will be a clear expression of their own unique personalities and tastes. The Tailor-Made program continues a longstanding Maranello tradition which began in the 1950s and 60s, a time when clients personalized their cars as a matter of course and enjoyed huge freedom when it came to materials, colors and finish. The result was genuinely unique cars tailored to suit the desires of each individual owner.
The new program offers three automotive worlds for the customer to choose from:  Scuderia(Racing), Classica(Vintage), and Inedita(New, novel, and cutting edge concepts). The program then allows the customer to further specify every last detail of their Ferrari, from the exterior livery color to the cabin trim, via a completely unprecedented choice of finishes, accessories, materials, treatments and colors.
Phoenix Valley automotive enthusiasts can take a look at non-customized Ferraris and learn more about the program at Scottsdale Ferrari.  Phoenix Valley automotive enthusiasts can also keep an eye out for a Ferrari Tailor made interactive website which should be coming soon.