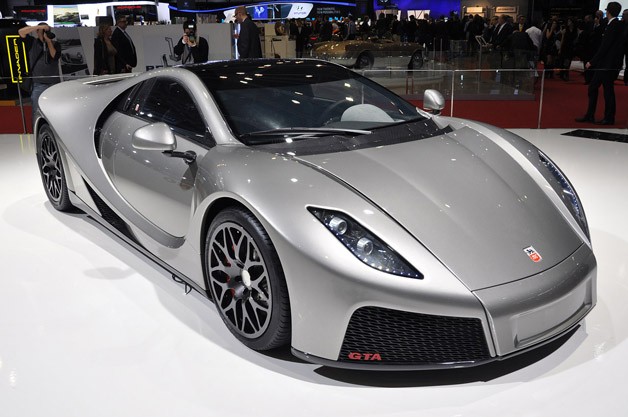 There used to be a time when a start-up racing team spent their nights and weekends out on the track, either perfecting their high speed corners, or looking for the street tough survivor from the wrong side of the tracks who already had.  Their stories were padded and bulked for use by Hollywood studios and numerous Disney style feel good films.  These days…eh, not so much, unless one considers engineering degrees and drafting tables to be fodder for feel good cinema.
The folks over at the Spain based racing outfit GTA are the perfect example.  On the quest to make a name for themselves, to grab a brand as it were, did they seize the next Ryan Gosling and put him on top of four bald tires?  No.  Instead, they hit the books, then they hit the drafting tables, then they hit the wind tunnels, and now they have debuted the full production model of their ground breaking Spano super car.
Debuted at last year's Geneva Motor Show as a concept, it was unveiled this month as a production car, available to anyone the world over who can afford this fine piece of automotive art and innovative engineering.
The GTA Spano puts out a total of 840 horsepower via an 8.3-liter V10, pumped out through the rear tires via a seven-speed transmission.  The GTA Spano can reportedly hit 62 mph from a dead standstill in just 2.9 seconds.   This acceleration time is even faster than that of the newly debuted Ferrari F12 Berlinetta, the fastest car Ferrari has ever made.
The Spano is set to sell and ship in the Phoenix Valley area as well as the rest of North America, though GTA has yet to reveal their distribution partnerships.  Phoenix Valley automotive enthusiasts would do well to keep an eye on Vroom for updates, while also looking out for the GTA Spano super car at their local Phoenix Valley luxury automotive dealerships