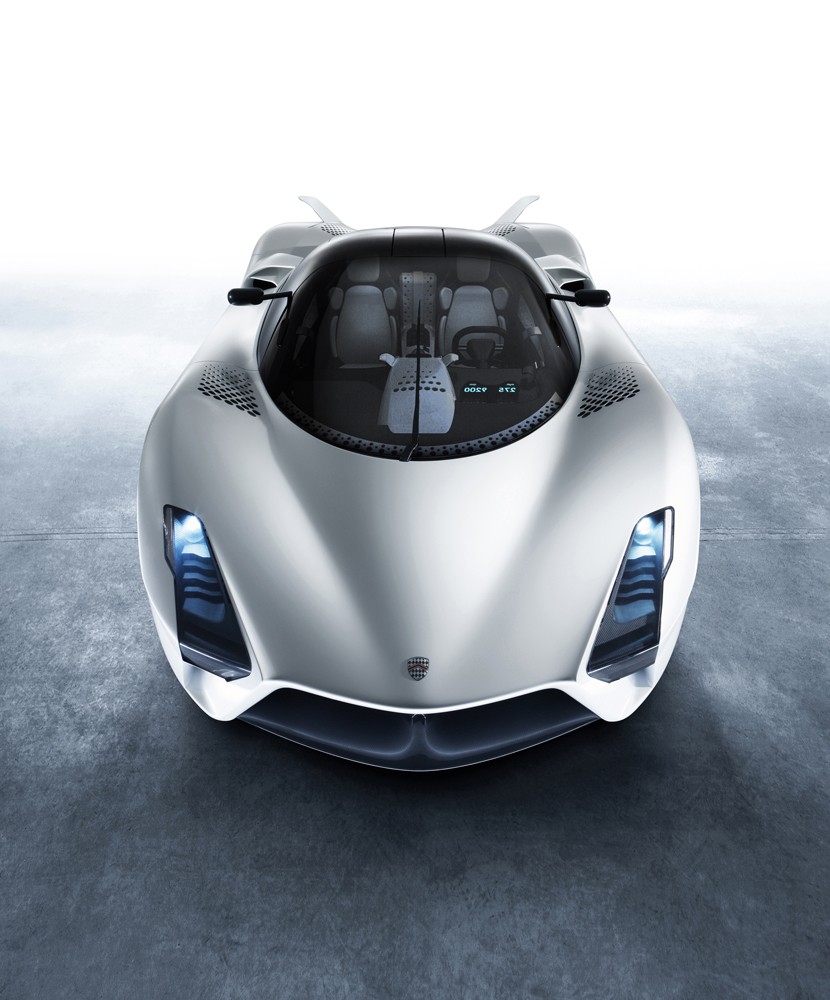 Shelby SuperCars (SSC), is an American supercar manufacturer headed up by Jerod Shelby, the creator of the world record breaking Ultimate Aero.  At the time of production the Aero was the fastest production vehicle ever made.  While this record was quickly seized by the good people over at Bugatti, Jerrod Shelby never took his eyes off of the prize.
Following several years of design and development of its revolutionary new supercar, SSC has named its new car TUATARA (pronounced twu‐tar‐ah).  The Tuatara, like its predecessor the Aero, inhibits a design space exemplified by an air of super high tech minimalism.  The sort of aesthetic choices you will find on a Shelby car set it apart in many ways from the sort of cartoonish "Batmobile" character of a Bugatti Veyron.  The next closest competitor, the Lexus LFA, is not as overly flashy as a Veyron, but it also lacks a well conceptualized minimalism, the kind of minimalist concept you will find in the new Shelby Tuatara.
The name "Tuatara" was inspired by a modern day New Zealand reptile that bears the same name.  The name comes from nature, and nature, like high performance automobiles, is inherently minimalist.  All energy goes into performance, and all performance goes into survival and the passing on of genes(which is why both nature and high performance automobiles still manage to make the minimal maximally appealing).
"The design specifications for the Next Generation SSC were so extreme; we knew early on that a proper name would be a key piece of the puzzle for this project," says Jerod Shelby, Founder, Lead Designer and CEO of SSC.
Mr. Shelby explains, "Most manufacturers essentially use the same basic model and body shape for up to 10 years, while only making small refinements to it each year. After only three years in production with the Ultimate Aero, SSC's Tuatara is about to monumentally evolve in the areas of sophistication, design, aerodynamics and shear all‐around performance. We felt that the fastest evolving DNA was a perfect definition of SSC's latest project."
The production version of the Tuatara will feature a bespoke twin-turbo 7.0-liter V8 producing 1,350 horsepower.  It is with this machine that Mr. Shelby plans to reclaim the production speed record at Nurburgring soon, likely some time next year.
Phoenix Valley auto and tech enthusiasts should seriously consider taking a road trip out to Los Angeles in late November for the LA Auto Show, a popular platform for the worlds leaders in design, engineering, and electronics to debut their most cutting edge concepts and developments.
Phoenix Valley auto enthusiasts should also plan on attending the Phoenix Arizona International Auto Show to learn about the most recent concepts and innovations from Shelby, as well as the rest of the auto industry, taking place at the Phoenix Arizona Convention center over Thanksgiving weekend.