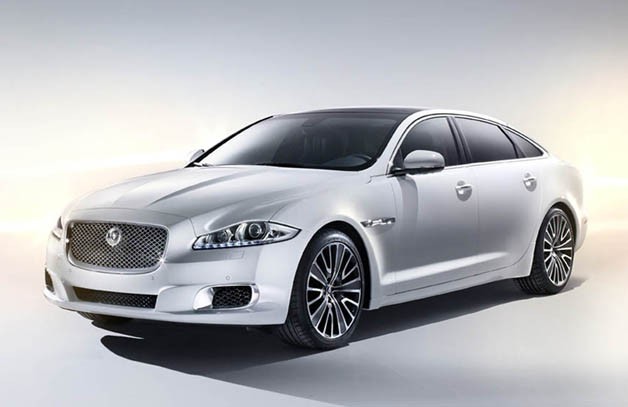 Its old news by this point: China is a rising star on the stage of the world economy, and soon will be the leading star if economic indicators mean anything.
What this means for the Chinese and worldwide automotive markets is that we can expect not only more available models of small economic vehicles, but also a larger and more extravagent array of chauffeured luxury automobiles, such as the one pictures above.
The far east, through a variety of accidents and historical occurrences, has been experiencing a resurging love affair with all things English. This cultural reality is not lost on the UK automotive industry, with company after company dipping into the eastern pot in an attempt to gain their fair share of the market. British luxury outfit Jaguar is only the latest luxury brand to formally introduce themselves to the new China. In fact, they chose the Beijing Motor Show to announce what they call the Ultimate version of the XJ sedan.
Jaguar Land Rover chose Beijing to launch two luxury premier vehicles this year (the Victoria Beckham edition Range Rover Evoque being the other), but the Jaguar XJ stands out most of all. The XJ Ultimate comes with every luxury that one would imagine from such a company, such as individually adjustable rear seats, power everything (separated by an illuminated and leather-trimmed center console), motorized fold-down tables, chilled champagne bucket and flutes, iPads with keyboards mounted to the backs of the front seats, and a 20-speaker Meridian sound system. Of course the vehicle screams exclusive with fine visual finishes such as a Herringbone veneer, machined aluminum, and LED lighting.
Under the hood we find Jaguar's 510-horsepower supercharged V8. Floating on an adjusted suspension and 20-inch wheels, 30 examples of the Jaguar XJ are presently being prepared for delivery to the United States.
Phoenix Valley automotive and luxury enthusiasts can get their hands on the new Jaguar XJ for a price tag of $155,000.  Phoenix Valley car lovers should keep their eyes tuned to Vroom for further updates, or contact their local Phoenix Valley Jaguar dealer if they have already made up their minds.