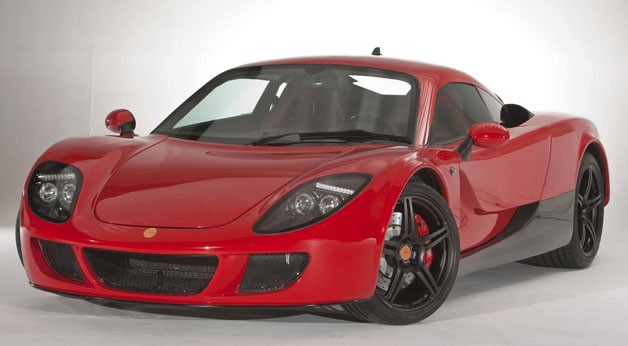 To each their own.  This goes for movies, music, relationships, and, of course, one's choice in luxury super sport cars.  The new Ginetta G60 just happens to do it for us here at Vroom.
The new Ginetta G60 is compact, it is smart, and it is eye catching in a huge way without being obnoxious.  Sure we all love the super sport cars like a Bugatti Veyron or a Lamborghini Aventator, but those vehicles lack something that Ginetta G60 has in spades: Subtlety.  The Ginetta G60 is does not beat you over the head with its aesthetic brilliance, but it does make you stop, stare, and take notice of something great.
Based on a GTS design, the Ginetta G60 holds a 3.7-liter V6 sourced from the Ford Mustang, mounted amidship and driving 310 horsepower to the rear wheels through a six-speed transmission and limited-slip differential.  That is the long and short of what is under the hood of this subtle piece of machinated art.  The people at Ginetta decided to do away with power steering, anti-lock brakes, or any other electronic assists, leaving nothing between the engine and the driver.  This car is a minimalists dream, nothing unnecessary on the exterior, with the actual engine and gears taken down to a minimal perfection for an unfiltered and intense driving experience.
Ginetta says its latest toy is capable of running to 60 in less than four seconds and topping out over 165 mph, but only 50 examples will be offered at £68,000 – equivalent to $105k at today's exchange rates.
Phoenix Valley auto enthusiasts should consider making a road trip out to Los Angeles for the annual LA International Auto Show, held each November in the City of Angels.  Phoenix Valley auto enthusiasts should also plan on attending the Phoenix Arizona International Auto Show to learn about the most recent concepts and innovations from the super sport world, as well as the rest of the auto industry, taking place at the Phoenix Arizona Convention center over Thanksgiving weekend.