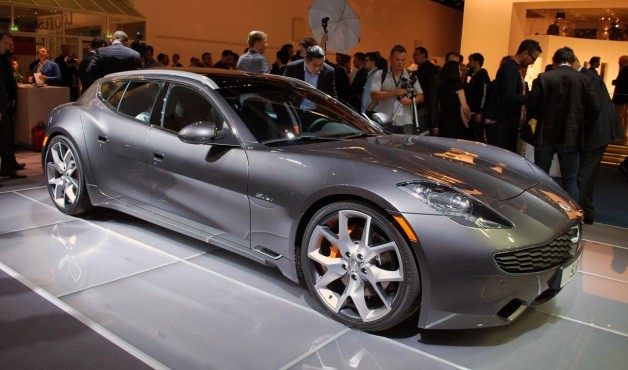 The Phoenix Valley area and Arizona in general is the ideal place for an outdoorsy family to set up their home base.  With rugged desert canyons, rich riparian habitats, and green pine covered mountain tops all within a short drive from the Phoenix Valley area, the only question left is how to get there.
Of course there is always the SUV option, but the fact is that the traditional SUVs are going to way of the dodo as new crossover styles and the expanding capabilities of electric and hybrid engines emerge.  Some of the most interesting family transport options are coming from an unlikely neck of the automotive woods: The Station Wagon.  More specifically, the new Fisker Surf concept.
The Fisker Surf concept, as debuted at the 2011 Frankfurt Motor Show, is a shiny chrome sculpture of performance, luxury, style, utility, and economy with an enduring concern for the sustainable use of resources and respect for our natural environment.
The Surf is Fisker's vision of a crossover between a sport car and a station wagon and shows how Fisker is expanding its Karma platform rapidly with additional models that again create a new market niche.
"The Surf is a first-of-its-kind eco-friendly lifestyle vehicle that offers space, performance and luxury design for people who live an active, environmentally conscious lifestyle and like to drive beautiful cars," Henrik Fisker, CEO/Executive Design Director, Fisker Automotive.
As a global company Fisker Automotive will offer the Surf in all its markets around the world for the 2013 model year, and will likely come with a price tag topping out at a little over $100k.
Speaking of surf, for Phoenix Valley automotive enthusiasts who would like to take a look and have a test drive of any new model Fisker, the nearest dealership is a straight shot westward down the I-10 in Santa Monica, California.